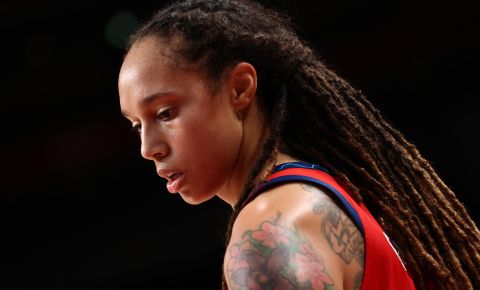 In pictures: WNBA Star Brittney Griner
Updated 1809 GMT (0209 HKT) August 22, 2022
Brittney Griner, a two-time Olympic basketball gold medalist and WNBA star, has spent her entire WNBA career with the Phoenix Mercury and won the league's championship in 2014. She was named to the WNBA All-Star team six times. During Griner's collegiate career at Baylor University, she became one of the first women basketball players to consistently dunk in the college game, and she helped the team beat Notre Dame to become the NCAA women's national champions in 2012.
In February of 2022, Griner was arrested in Russia on drug-related charges. Months later, she was still being detained as she became caught up in international politics following Russia's invasion of Ukraine.
She was sentenced to nine years of jail time in August after being convicted of smuggling drugs with criminal intent.