Death Valley National Park announced its closure Friday due to substantial flooding within the park, according to a news release.
"All roads into and out of the park are currently closed and will remain closed until park staff can assess the extensiveness of the situation," the National Park Service said Friday.
There were approximately 500 visitors and 500 staff at the park Friday, according to the agency, and stranded visitors can leave if they wish. No injuries have been reported.
Abby Wines, public affairs officer for the National Park Service, told CNN Friday a number of visitors to Death Valley National Park have voluntarily left the park.
Despite road closures, Wines says "no one is stopping" visitors if they find a way out of the park. 
At The Inn at Death Valley, approximately 60 cars belonging to visitors and staff are buried under debris, according to a news release.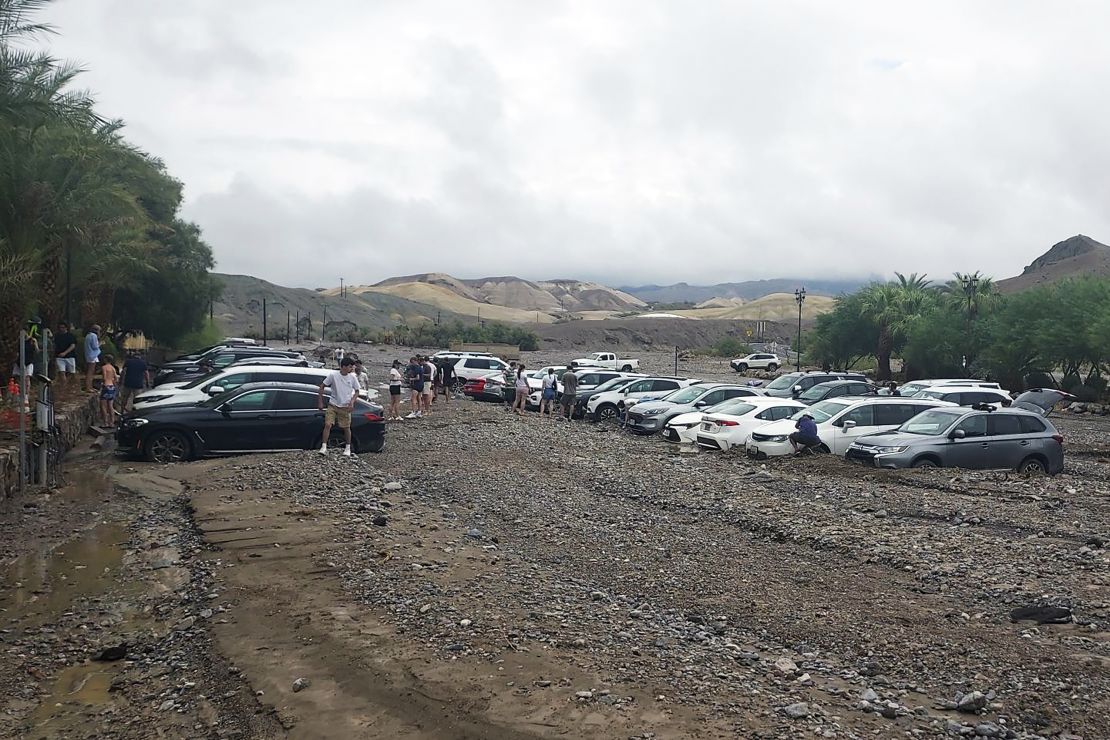 The park got 1.46 inches of rain, the second-wettest day since record keeping began in 1911, missing the record 1.47 inches by drops, according to CNN meteorologist Pedram Javaheri.
It's almost 70% of Death Valley's average rainfall, and more than a 1,300% of its average August rain.
In 61 years of the 111 years of record-keeping, the annual rainfall in the valley did not reach Friday's amount, Javaheri said.
About an inch of rain fell within an hour, something which happens on average every 1,000 years, according to Javaheri.
Before Friday, Death Valley had only recorded 0.04 inches of rain in 2022, the driest start through July since 1953, when no rain fell at all.
Wines says it is unclear when roads will reopen. The park remained closed Saturday as many roads there were "critically damaged" by the storm, according to the California Department of Transportation.
"Drivers should not attempt to get around any closure to access the park," Caltrans said in an update.
Highway 190, which crosses the park west to east will stay closed through the weekend as crews work to clean it up, the update said.