Editor's Note: Nicole Hemmer is an associate research scholar at Columbia University with the Obama Presidency Oral History Project and the author of "Messengers of the Right: Conservative Media and the Transformation of American Politics" and the forthcoming "Partisans: The Conservative Revolutionaries Who Remade American Politics in the 1990s." She cohosts the history podcasts "Past Present" and "This Day in Esoteric Political History." The views expressed in this commentary are her own. View more opinion on CNN.
Give it up for the archivists.
After a lengthy special counsel investigation, two impeachment trials and ongoing hearings into the attack on the Capitol on Jan. 6, 2021, it's the record-keepers who appear to have unstuck the investigative powers of the Justice Department. Earlier this week, the FBI conducted a search of former President Donald Trump's club, Mar-a-Lago, in pursuit of apparently pilfered documents.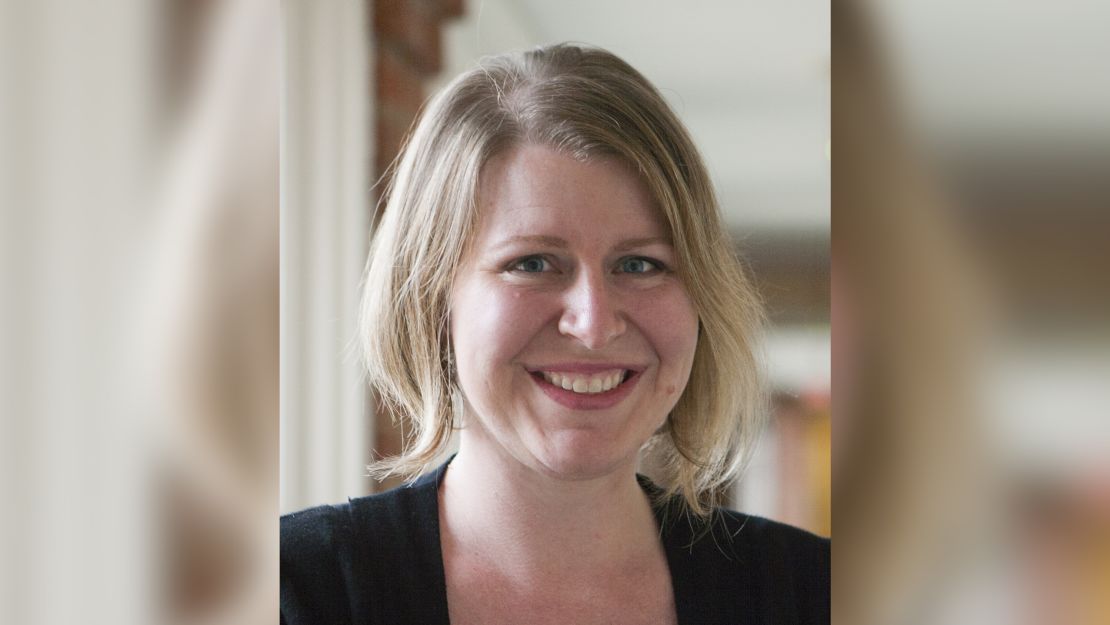 That Trump allegedly sought to squirrel away documents comes as no surprise. His tenure in political office – indeed, his entire career – has been marked by careful avoidance of written records, which is likely one reason he doesn't use email. While in the White House, he had a habit of regularly destroying records, something Politico described as his "odd and enduring habit of ripping up papers when he's done with them."
Records management analysts spent countless hours taping the papers back together so they could be preserved and catalogued by the National Archives and Records Administration, though by 2018, much of that team, as reported by Politico, had been abruptly and inexplicably fired.
The apparently aggressive enforcement of that records law in the aftermath of the Trump presidency does come as a surprise, however. In recent years, much of the legislation meant to provide more transparency and rein in the reach of the president and the executive branch has been defanged. While it's hard to be sure at this point what prompted the search, to see those laws now even potentially used to such powerful effect suggests that, in addition to strengthening or adding new laws around transparency, ethics and corruption, the US government would do well to use forcefully the laws it already has on the books.
The Presidential Records Act, one of the pieces of legislation at play in the investigation into Trump's handling of administration papers, became law in 1978. It was part of a broad effort by Congress to curb the power of the executive branch, in response to revelations first of President Richard Nixon's wrongdoing during the Watergate hearings in 1973 and 1974, and then of the intelligence community's wrongdoing during the Church Committee hearings in 1975.
A slew of laws was created or reinforced in response to all this corruption. Congress gave teeth to the Freedom of Information Act, passed open government laws, established offices of inspectors general, strengthened whistleblower laws, put in place a new ethics regime and created new protections to prevent government spying and privacy violations.
It was a heady time for reformers. Not only had they exposed malfeasance at the highest levels of government, they also had an ally in Congress, which was ready to wrest back power from an executive that had usurped so much of it over the course of the Cold War.
Yet within a decade, the White House was again acting with impunity. By the mid-1980s, the Reagan administration was deep into the Iran-Contra affair, a complicated arms-for-hostages scheme run out of the National Security Council in order to sidestep congressional prohibitions on arming reactionary forces in Nicaragua and trading with Iran, which was under a strict embargo.
Administration officials treated the law with contempt, and when it became clear that their scheme was about to become public, they began destroying evidence as quickly as they could in events that came to be known as "shredding parties."
Under yet another Watergate innovation, a three-judge panel appointed an independent counsel, Lawrence Walsh, to look into charges that members of the administration had acted illegally. Walsh took six years to conclude his investigation but indicted multiple high-ranking officials and scored a number of convictions – convictions that were either vacated on appeal or wiped away with presidential pardons.
The independent counsel statute and its later iteration as the Justice Department's practice of appointing special counsels would be weaponized against President Bill Clinton and later watered down against Trump. Other Watergate-era laws grew weaker as well.
The Freedom of Information laws became less useful as delays mounted and redactions abounded. The courts established by the Foreign Intelligence Surveillance Act began to act as a rubber stamp for the government, rather than a check on it. The Presidential Records Act had few enforcement mechanisms (though a court did levy a significant fine against Sandy Berger, Clinton's national security adviser, for the destruction of documents that he smuggled out of the National Archives after Clinton left office).
Given the many comparisons between Nixon and Trump, it's worth paying close attention to which Watergate reforms have worked – and which need some reworking. As it stands, there has been shockingly little accountability for administration misconduct and corruption and, so far, very little congressional action to rectify that.
Get our free weekly newsletter
Sign up for CNN Opinion's new newsletter.
It's telling that the most significant effort to strengthen penalties for misconduct came from a Republican Congress and was signed into law by Trump himself: the FISA reauthorization act of 2017, which made mishandling classified information a felony punishable by up to five years in prison.
The law seemed to be aimed at former secretary of state Hillary Clinton, whose use of a private email server was a central part of Republican attacks that helped to elect Trump in 2016. Now, along with the Presidential Records Act, it may be one of the most useful tools the government has to hold the former president accountable.