The Uvalde school board voted unanimously Wednesday evening to immediately terminate the contract of district police chief Pete Arredondo, three months after a teenaged gunman took the lives of 19 children and two teachers at Robb Elementary.
Lieutenant Mike Hernandez will remain interim police chief, the school district's board of trustees said in a statement on Thursday.
The school board made its decision in a closed session meeting lasting nearly an hour-and-a-half. Several members of the audience applauded after the decision was announced. One person was heard repeatedly shouting: "We're not done."
Arredondo didn't attend the meeting. His attorney instead issued a 17-page press statement that said the district wasn't following legal procedure as it moved to fire Arredondo and that the police chief was concerned about his safety.
In the statement, which came less than an hour before the meeting started, Arredondo's attorney George Hyde argued that a letter from the district suspending him without pay does not count as an official "complaint" required by law to consider termination.
"Chief Arredondo will not participate in his own illegal and unconstitutional public lynching and respectfully requests the Board immediately reinstate him, with all backpay and benefits and close the complaint as unfounded," the statement concludes.
Hyde said due to death threats, Arredondo didn't feel the board meeting would be safe.
The meeting began with comments from members of the public, some of whom called for Arredondo, who had been on unpaid leave, and other officers who responded to turn in their badges.
The board members said Texas law requires for the hearing on the chief's employment status to be held in closed session. Upon returning from that private meeting, a board member read a motion to terminate Arredondo's non-certified contract immediately and another to ratify his leave status.
Arredondo has come under intense public scrutiny over the law enforcement response to the May 24 massacre, America's deadliest school shooting since 2012.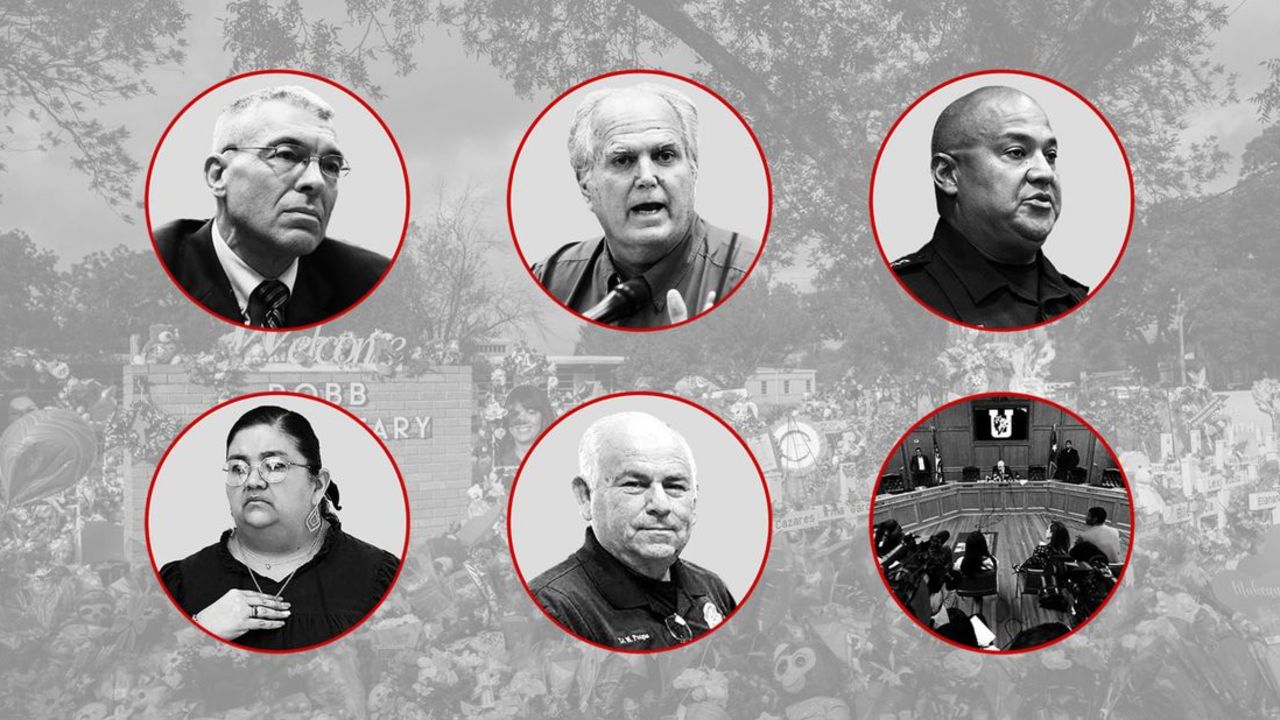 Uvalde schools superintendent Hal Harrell had recommended that Arredondo be fired. State officials identified Arredondo as the on-scene police commander, though he has said he did not consider himself in charge.
The attacker remained in two adjoined classrooms for more than an hour before officers entered the rooms and killed him, authorities say. The delay contradicted widely taught protocol for active shooter situations that call for police to immediately stop the threat and came even as children inside repeatedly called 911 and begged for help.
In his statement for Arredondo, Hyde says the chief was not notified between June 22 and July 19 of a school district investigation and was not asked to participate or give a statement.
"The district cannot withhold its informatio