Ukraine's Zaporizhzhia nuclear power plant, which is held by Russian forces, is still disconnected from the country's power grid, a day after being disconnected for the first time in its history, according to the country's nuclear operator.
"The station's own needs for power supply are currently provided through a repaired line from the energy system of Ukraine," Energoatom said in a statement Friday.
On Thursday, Ukrainian President Volodymyr Zelensky said backup diesel generators were "immediately activated" at the plant to avert a "radiation disaster."
"The world must understand what a threat this is: If the diesel generators hadn't turned on, if the automation and our staff of the plant had not reacted after the blackout, then we would already be forced to overcome the consequences of the radiation accident," Zelensky said during his nightly address.
Could Europe see a nuclear disaster? Hear what expert says
The generators are installed to supply power to cooling pumps to stop the fuel from overheating in the event of an electricity blackout.
"Russia has put Ukraine and all Europeans in a situation one step away from a radiation disaster," Zelensky said, adding that officials from the IAEA, the UN's nuclear watchdog, must be given urgent access to the site.
In a statement Thursday, Energoatom said fires at a nearby thermal power plant caused the nuclear plant's last remaining electricity power line to disconnect twice. The plant's three other lines had been "lost earlier during the conflict" it added.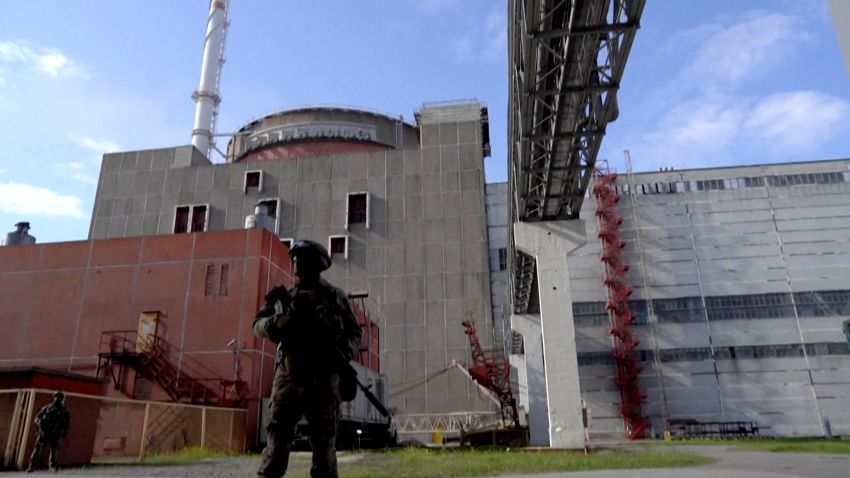 Ukraine nuclear power plant at risk amid increased shelling by Russian forces