As the West continues to roast in dangerous heat, two Northern California wildfires are growing and some residents have been told to leave, officials say.
The Mill Fire in Siskiyou County almost doubled in size since Friday and has burned through an estimated 4,254 acres with 25% containment, Cal Fire said in an update Sunday morning.
Two people are dead as a result of the Mill Fire in Weed, California, Siskiyou County Sheriff Jeremiah LaRue said during a community meeting Sunday afternoon.
LaRue did not identify the people who died or the circumstances surrounding their deaths.
The blaze destroyed 50 structures as it spread, and forced the evacuation of an estimated 1,000 people, officials said.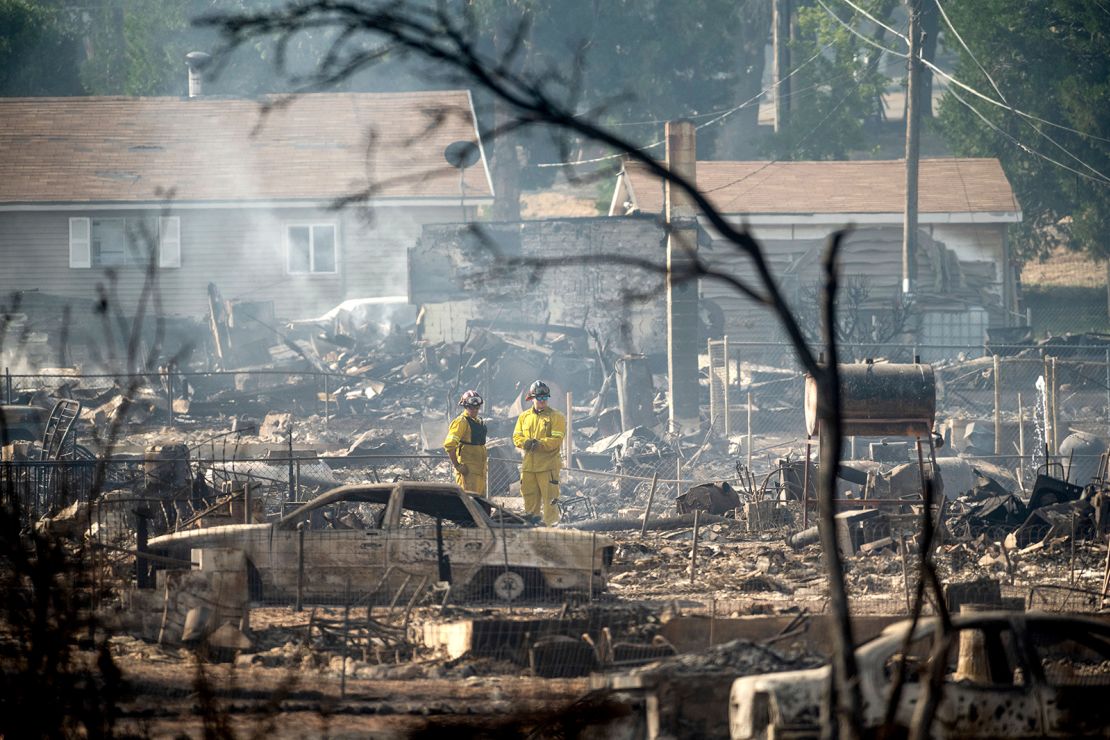 The cause of the fire, which began Friday, remains under investigation and evacuation orders for Weed, Lake Shastina and Edgewood, are in place.
"This incident is rapidly changing and our staff and partners are doing everything they can to get everyone to safety," the Siskiyou County Sheriff's Office said Saturday.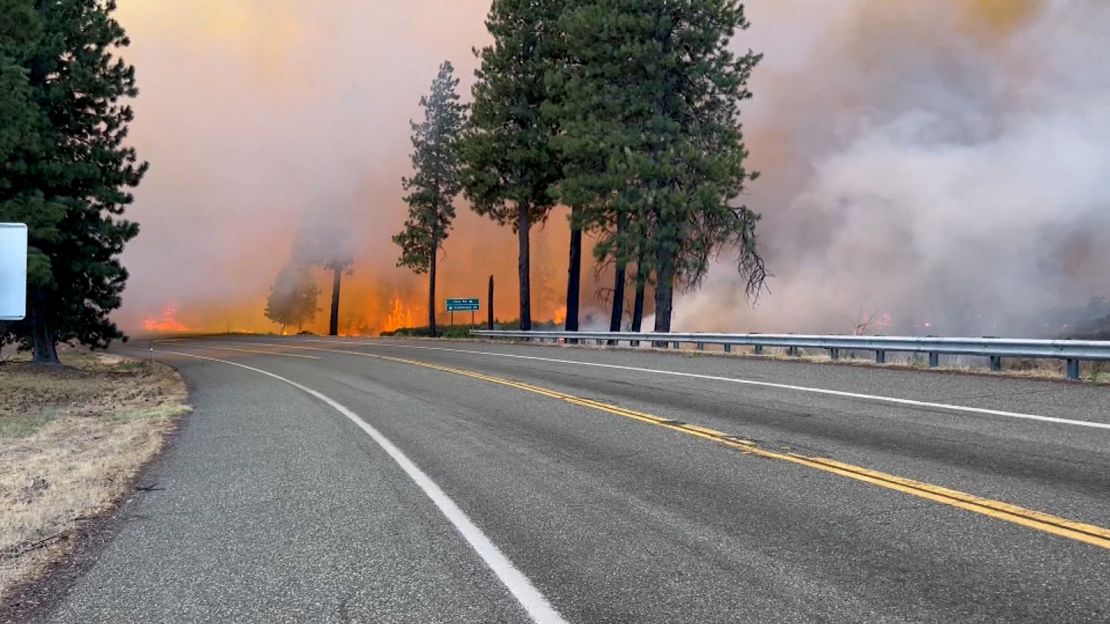 Officials in Siskiyou County are also battling the Mountain Fire, which had grown to cover 8,460 acres with 10% containment as of Sunday afternoon, Cal Fire said.
"Winds on the Mountain Fire will be stronger on the ridges, providing an opportunity for mid- to long-range spotting. Weather continues to be hot and dry with poor overnight relative humidity recoveries," the Cal Fire Siskiyou Unit said Sunday.
The fire has prompted the evacuation of more than 300 people. Its cause is not yet known, according to Cal Fire.
Cal Fire Battalion Chief Jon Heggie told CNN Sunday afternoon fire conditions in California are "extremely dangerous," given the state's extended drought.
"What that left us with was a huge amount of dead fuel throughout California. So, all these fires now have just receptive fuel beds to burn and now when anything gets started it has that potential for exponential growth in a short period of time," Heggie said. "There's such a large amount of dead fuel, you know, basically from San Diego all the way to the Oregon border," he said.
He warned the public to be careful engaging in any activities which could potentially start a fire.
On Friday, Gov. Gavin Newsom declared a state of emergency for Siskiyou County to "support the response to the rapidly-spreading Mill Fire," his office said.
Meanwhile, in Southern California, the Route Fire in Los Angeles County was at 5,208 acres Saturday evening with 91% containment, according to an update from Cal Fire Sunday morning.
Issuing what it said was its "final update" on the incident Saturday evening, the Los Angeles County Fire department said the Route Fire had destroyed two structures and threatened hundreds more.
"Dozers, hand crews and engines made great progress today further building containment line around the fire perimeter and will continue overnight. Over the next three days, the Route Fire will continue to be patrolled and monitored," the fire department said.
It said the fire was expected to be fully contained by Wednesday.
CNN's Amanda Musa and Susannah Cullinane contributed to this report.