It wasn't just the one-sided nature of the team's 19-3 loss to the Tampa Bay Buccaneers which would have troubled Dallas Cowboys fans on Sunday night; the sight of their star quarterback leaving with a hand injury was enough to give nightmares.
In the Cowboys' season-opening game in front of a raucous crowd at their AT&T Stadium against Tom Brady and the Bucs, Dallas's 2022 season began with a stutter and a scare.
If the struggling offensive performance wasn't enough to worry about – Dallas didn't score after opening the game with field goal – a potentially serious injury to Dak Prescott could have long-term repercussions.
In the fourth quarter, as he attempted to power the offense and produce a comeback, Prescott's throwing hand – his right – connected with the hands of Bucs outside linebacker Shaq Barrett during a pass attempt.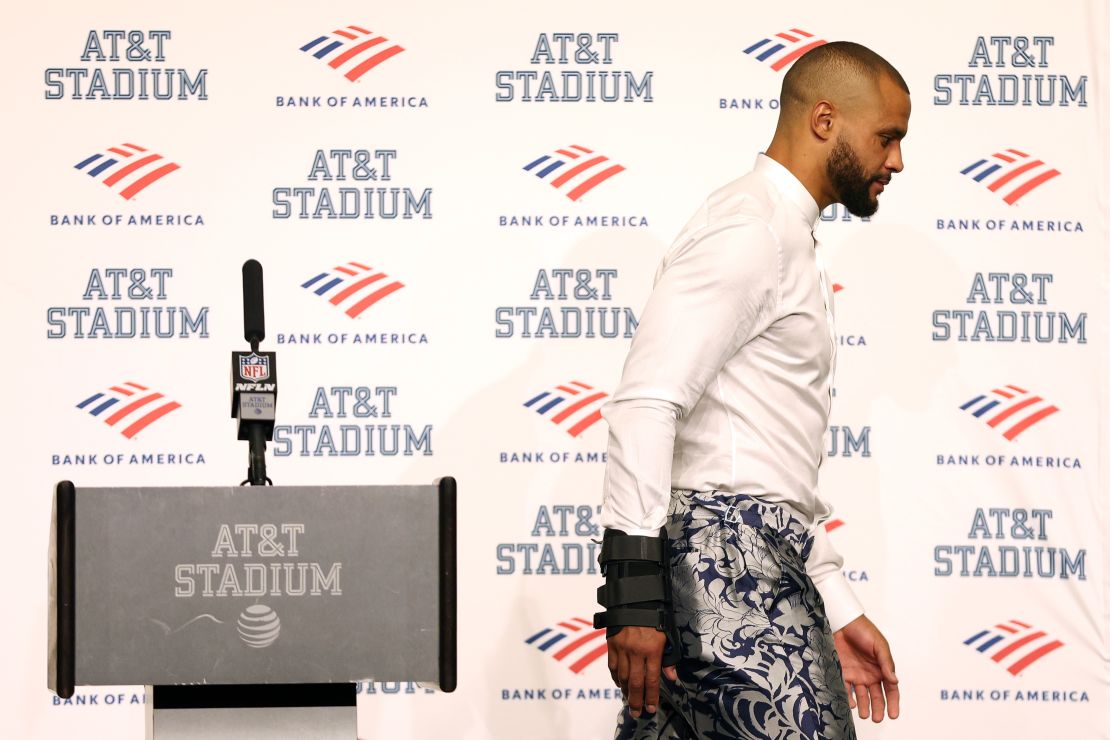 The 29-year-old's discomfort was evident almost immediately, and he jogged back to the locker room with an athletic trainer.
Cowboys owner Jerry Jones said after the game that Prescott will undergo further medical examinations but has sustained a fracture "behind the thumb" and will miss "several games but not out for the year."
Prescott was seen wearing a brace during post-game media availability. He expressed his frustration at the injury but acknowledged it could have been much worse.
"I was told it was much cleaner than it could have been," Prescott said. "It's very disappointing, but injuries happen. Can't necessarily control it. Just unfortunate. I'm obviously going to miss some time and not be there for my team and that's what hurts more than anything, especially after the start that we just put out there."