The roughly 50 migrants who were sent by plane to Martha's Vineyard in Massachusetts by Florida's governor this week were taken to a military base Friday to receive shelter and humanitarian support, officials said.
The migrants, after two days of uncertainty on the small island and a large local effort to provide for them, cheered Friday morning when they were told they'd be taken to Joint Base Cape Cod.
The migrants had been flown from Texas to Martha's Vineyard on Wednesday in arrangements made by Florida Gov. Ron DeSantis – part of a series of moves by Republican governors to transport migrants to liberal enclaves to protest what they say are inadequate federal efforts on southern border security.
Martha's Vineyard had not been expecting the group, and DeSantis' move was sharply denounced by the White House, migrants' advocates and Democratic officials.
At a church where they had been staying on Martha's Vineyard, migrants cheered Friday morning when they heard the Massachusetts government would shelter them at the Cape Cod military base. They boarded government-arranged buses willingly, officials said, and they arrived at the military installation Friday afternoon.
Joint Base Cape Cod – already an emergency shelter designated by the state emergency management agency – is set up to provide "a safe temporary accommodation appropriate for the needs of families and individuals," Massachusetts Gov. Charlie Baker's office said in a news release.
The migrants "will be housed in dormitory-style spaces at JBCC, with separate spaces accommodating both individuals and families," and families will not be separated, it said. They will have access to services including legal, health care, food, hygiene kits, and crisis counseling, according to Baker's office.
At the base, some of the migrants from Venezuela received general information about US immigration laws, according to a migrant who spoke to CNN. At this time, CNN is unable to verify what exactly was shared or from whom due to lack of access.
Meanwhile, a group of civil rights attorneys working with the migrants said their stories are "heartbreaking – and infuriating." Many of the migrants went to a hospital in need of care upon their arrival at the island Wednesday.
Some of these migrants were sent to Martha's Vineyard even though they have immigration hearings scheduled nowhere near Massachusetts, the group said. Migrants released from government custody often move to other cities in the US as they go through their immigration proceedings.
"This cowardly political stunt has placed our clients in peril," the Lawyers for Civil Rights group said in a news release Friday. "Some now have immigration hearings as early as Monday thousands of miles away."
Some attorneys from the group accompanied the migrants on the buses to the Cape Cod base.
CNN has reached out to Baker's office and the Massachusetts Emergency Management Agency for comment, as they are coordinating efforts to care for the migrants at the base.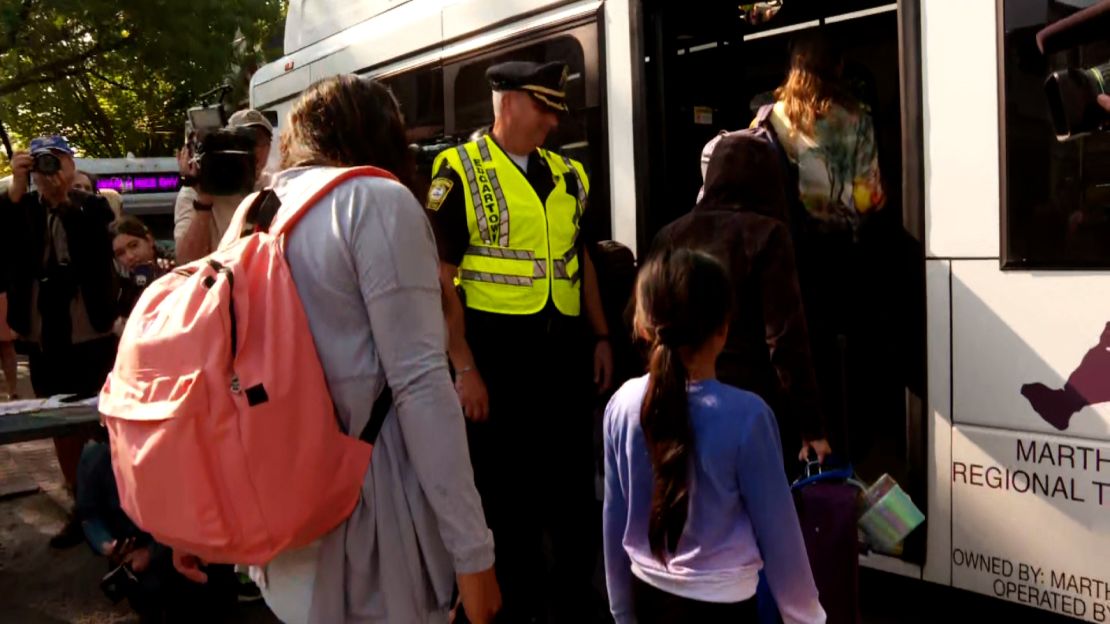 Flights came from Texas, though Florida governor says he arranged them
Though Florida's governor says he arranged for the flights, the migrants had been in Texas – not Florida.
Wednesday's flights originated in San Antonio, Texas, according to the director of Martha Vineyard's airport, Geoffrey Freeman.
For months, DeSantis has been talking about his plans to get Florida involved in redirecting migrants from the southern border in a way to maximize heartburn for Democratic leaders. And last month, DeSantis telegraphed Florida might help move migrants from the US-Mexico border – not from his state.
"We do have money to be able to do (that), but that's from people from the southern border, that's not going in the interior of Florida," DeSantis said at an August press conference.
His administration secured $12 million in the state budget to pay for migrant relocation, and he has repeatedly threatened to use the money to send them to liberal strongholds.
When he laid out his immigration plans at a December news conference, DeSantis teased Martha's Vineyard as a potential destination, saying, "It's somewhat tongue-in-cheek, but it is true, if you sent (them) to Delaware or Martha's Vineyard or some of these places, the border would be secure the next day."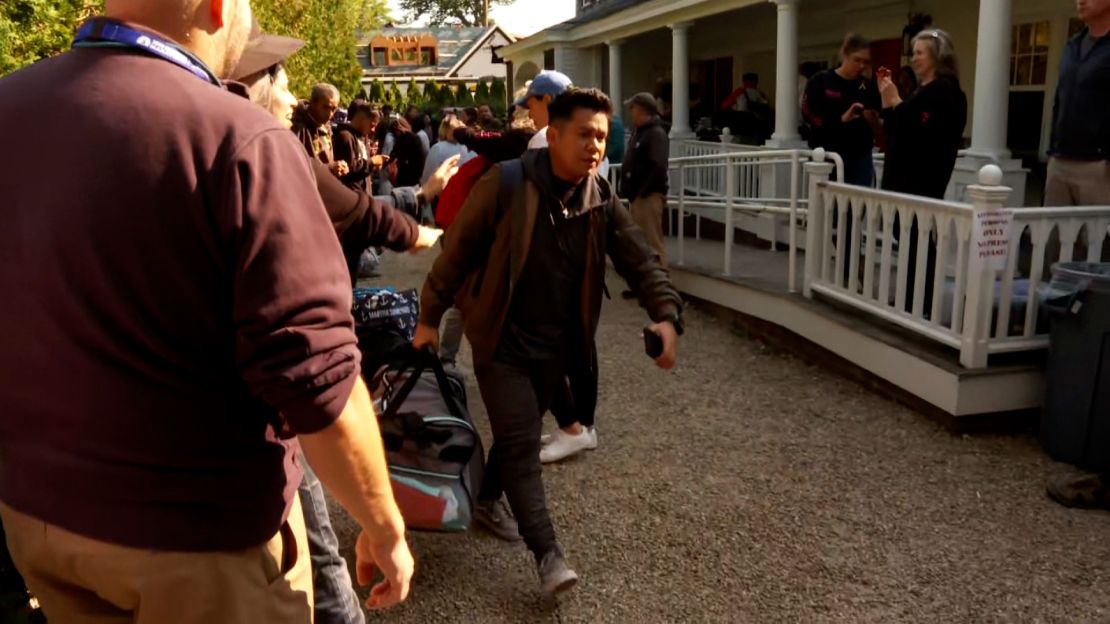 In a Friday news conference in Daytona Beach, DeSantis said he intends to use "every penny" of the $12 million and set the expectation for more buses and "likely more" flights with migrants paid for by Florida.
"These are just the beginning efforts," he said. The governor defended using taxpayer dollars to send the migrants to Martha's Vineyard because he said many of the people who cross the border end up in his state.
State budget records show six days before the migrants were flown to Massachusetts, Florida's Department of Transportation paid $615,000 to Destin, Florida-based aviation company Vertol Systems as part of the governor's program to relocate migrants.
Budget records do not detail what kind of "contracted services" Vertol provided the department, nor is it clear whether the $615,000 was for two flights to Martha's Vineyard. Additional budget records obtained by CNN also show the state first requested the payment on September 7.
CNN reached out to Vertol Systems, the Department of Transportation and DeSantis' office but did not immediately receive a response.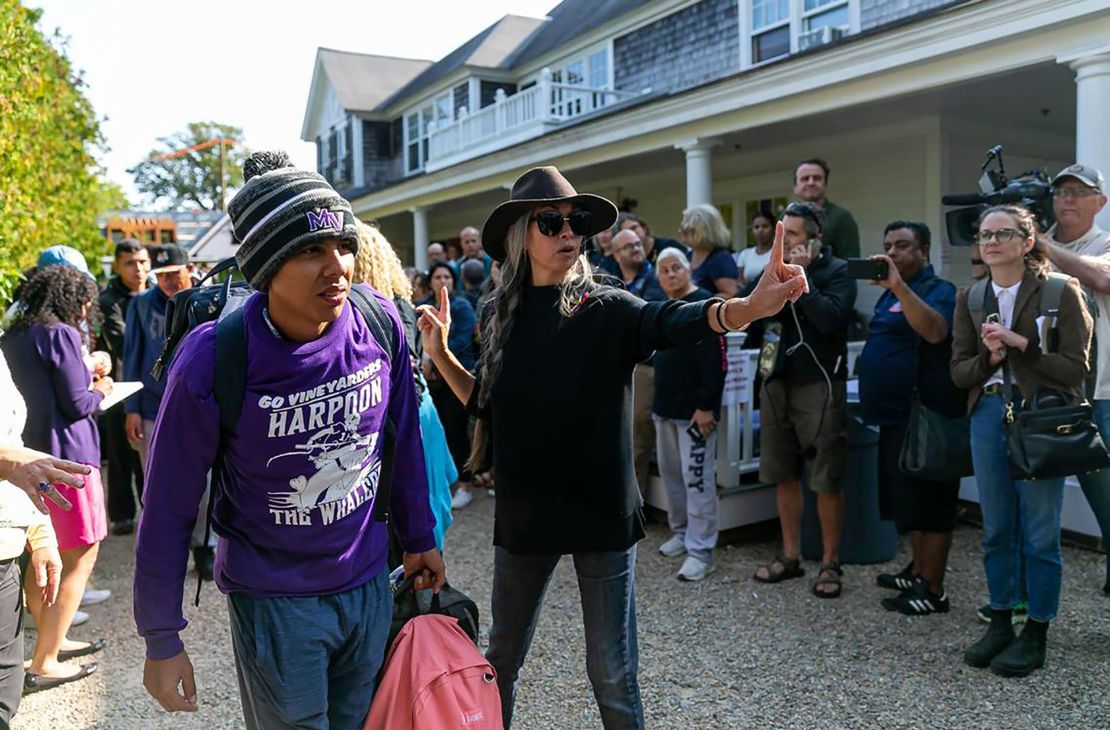 Civil rights attorneys: Migrants didn't know they were going to Martha's Vineyard
The migrants on Wednesday's planes did not know they were being taken to Martha's Vineyard specifically, according to the legal group helping them.
They were induced to board the planes with "representations of work assistance and immigration relief in Boston," the Lawyers for Civil Rights group said in a news release.
"Mid-flight, they were informed they were not going to Boston after all, but to Martha's Vineyard. They were dropped on the island without notice to anyone in the community," the news release reads.
In his Friday news conference, Florida's governor disputed the migrants did not know where they were going, because he said they had signed a waiver and had been provided with a packet including a map of Martha's Vineyard adding, "It's obvious that's where they were going," and it was all "voluntary."
Two of the migrants told CNN, while they were in San Antonio, they decided to go on the trip after two women and a man approached them on the streets near a migrant resource center.
One of the migrants, Wilmer Villazana, said he was put up in a hotel for five days before the flights and was well taken care of. The women told him they were from Orlando and worked for private organizations that raise funds to help migrants, Villazana said.
One of the women told Villazana and the other migrant, Yang Pablo Mora, they would get help with shelter and jobs once they arrived at their destination, Villazana and Mora said.
Villazana and Mora did not know the flights were headed to Martha's Vineyard, they said. Villazana thought they were going to Boston, he said.
White House denounces DeSantis' move
DeSantis' decision to arrange the migrants' flight to Massachusetts was one of two high-profile transports sent north by southern Republican governors this week. On Thursday, two buses of migrants sent from Texas by Gov. Greg Abbott arrived outside Vice President Kamala Harris' residence in the nation's capital.
Texas started busing migrants to Washington this spring. Arizona's Republican Gov. Doug Ducey followed suit, and the two states have since sent thousands of migrants to Washington. Abbott has expanded Texas' effort to