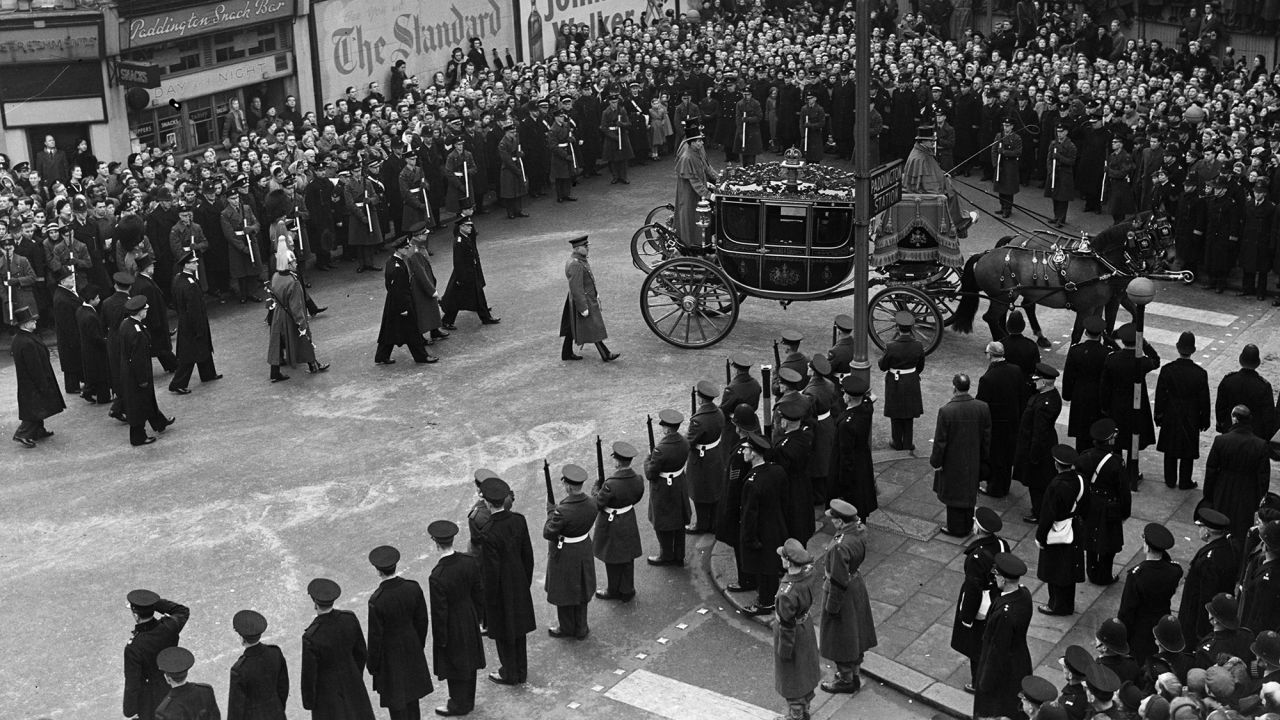 What Britain looked like the last time a monarch died
Updated 0850 GMT (1650 HKT) September 16, 2022
As the United Kingdom mourns Queen Elizabeth II, only a minority will remember first-hand what life was like the last time the country buried a monarch.
Images taken in 1952 following the death of the Queen's father, King George VI, reveal just how much the country — and the world — have changed.
Just like today, crowds poured into central London in February of that year, hoping to catch a glimpse of George VI's funeral procession. But while the time-honored ceremonies remain much the same, the people watching them look quite different.
Back then, almost everyone in the streets was White and more formally dressed, most likely wearing a hat and overcoat. Food rationing was still in place following World War II, and memories of its suffering were fresh in people's minds. Only about 1.5 million homes had a television set, so for many Britons this would be their sole chance beyond newspaper and radio reports to witness events. Some on the thronged streets of the funeral procession route held mirrors aloft in an attempt to catch a glimpse over fellow mourners' heads.
When the Queen's coffin traveled from Buckingham Palace to Westminster Hall on Wednesday, there was a sea of smartphones above the crowd of people. The faces were more diverse and many were in casual clothes, some wearing Union Jack-themed attire. Modern technology will bring the ceremonies live to millions more around the world.
What hasn't changed is the sense of history being made — and people's desire to be a part of that process.