Editor's Note: Dean Obeidallah, a former attorney, is the host of SiriusXM radio's daily program "The Dean Obeidallah Show" and a columnist for The Daily Beast. Follow him @DeanObeidallah. The opinions expressed in this commentary are his own. View more opinion on CNN.
Some leading Republicans gave Americans a master class on extremism this past week by repeatedly reminding us about the threat they pose to our freedoms and our democracy.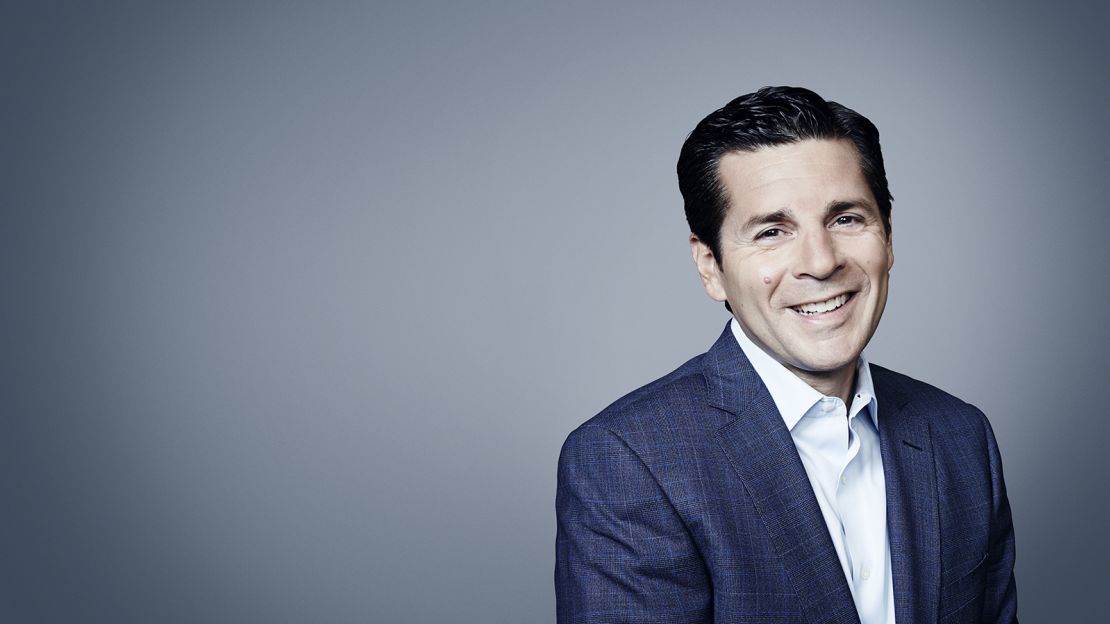 Examples of this extremism run the gamut: From two majority-Republican states imposing draconian abortion bans, to voters picking an election denier to be New Hampshire's GOP nominee for the US Senate, to GOP governors cruelly treating Latino human beings as anything but, to former President Donald Trump's ominous warning about "big problems" the country will face if he is indicted.
In all those ways and more, over the past seven days, the country has witnessed a parade of Republican fanaticism.
After imposing new bans on practically all abortions, Republicans in Indiana and West Virginia are saying that a woman's uterus effectively becomes the property of the state from the moment of conception – except in a few exceptional circumstances. For instance, under the West Virginia law that went into effect Friday, a woman seeking to terminate a pregnancy after being raped is permitted to obtain an abortion within the first eight weeks – but only if she reports the rape to the police within 48 hours of the scheduled procedure.
Meanwhile, Florida Gov. Ron DeSantis and Texas Gov. Greg Abbott are trying to one-up each other with their callous shuttling of Latino migrants to distant blue state locales to score political points. While volunteers awaited the arrival from Texas of migrants at Washington, D.C.'s main bus station, Abbott's team, with no advance warning, sent the bus to a location near Vice President Kamala Harris' residence.
Not to be outdone in the cruelty Olympics, DeSantis chartered two planes to transport Latino migrants from Texas, with at least some migrants saying they were deceived that they were being flown to Boston, where they would be able to obtain work and housing. Instead, they were dropped off miles away from that city on Martha's Vineyard, an island off the Massachusetts coast and popular vacation destination for thousands of people each summer.
If either Abbott or DeSantis viewed these Latino men, women and children as human beings, they would have given a heads-up to local authorities so they could be there to meet the migrants. But today's GOP is about celebrating cruelty.
Then there was Trump, whom many GOP voters hope will be their 2024 White House nominee, saying ominously during a radio interview Thursday that, if he is charged with any crimes over keeping classified documents at his Mar-a-Lago home after leaving the White House, "I think you'd have problems in this country the likes of which perhaps we've never seen before."
Before January 6, 2021, that type of language could be dismissed as over-the-top rhetoric. But after the attack waged by Trump supporters that day to "Stop the Steal," including the rampage that saw hundreds of people overrun the US Capitol, his reckless words could agitate his base to avenge him if he's prosecuted.
In a separate but equally ominous message, Trump on Tuesday appeared openly to embrace the dangerous conspiratorial movement QAnon by reposting on social media an image of himself wearing a Q lapel pin overlaid with the words "The Storm is Coming." For QAnon adherents, "The Storm" is coded language for a time when Trump will regain power and his opponents will be punished, and even potentially executed.
The GOP's week in extremism did not stop there. Election denier Dan Bolduc captured the New Hampshire GOP nomination for the US Senate in Tuesday's primary. Bolduc's views on the 2020 election being "rigged" were so outlandish that GOP New Hampshire Gov. Chris Sununu called Bolduc a conspiracy theorist. (Bolduc responded by calling Sununu "a Chinese communist sympathizer.)
After the primary, Bolduc dropped his election denialism, making a conveniently timed realization that after having "done a lot of research" on the matter, "unfortunately, President (Joe) Biden is the legitimate president of this country."
All of the above literally happened in the past week. But the GOP has been heading in this direction since the rise of MAGA. Indeed, Biden warned this month during his impassioned speech at Independence Hall in Philadelphia that the wing of the GOP he refers to as "MAGA Republicans" has embraced "an extremism that threatens the very foundations of our republic."
"Equality and democracy are under assault," Biden said.
Get our free weekly newsletter
Sign up for CNN Opinion's new newsletter.
Recent polls indicate that Americans, thankfully, are paying attention. In May, a Fox News poll found that the GOP held a 7-point lead over Democrats in response to the question of which party voters want to control Congress. A few months later, a new Fox News poll found Democrats now have a 3-point lead on that same question.
These midterm elections are unlike any this country has ever faced. It's not simply about which political party will win; it's a question of whether democracy will prevail. Thankfully, voters – at least for now – can still decide our future by way of elections. The stakes couldn't possibly be any higher.