The Department of Homeland Security's cybersecurity agency this summer turned down a multimillion-dollar proposal to protect election officials from harassment ahead of the midterm elections, multiple people familiar with the matter told CNN.
The plan's rejection comes as some DHS and cyber officials have expressed concern about their work to stem disinformation being cast as "partisan," according to multiple people familiar with DHS policy discussions. Last month, DHS shut down its high-profile Disinformation Governance Board after Republicans criticized the expert chosen to lead the board as being overly partisan.
"DHS got very spooked after the failed rollout of the Disinformation Governance Board, even though the message [from administration officials] was clear that we can't back down, we can't be bullied by the right," a senior US official told CNN.
Listen to frightening calls to lawmaker over impeachment push
The proposal, which was made by a federally funded nonprofit, also included plans to track foreign influence activity and modestly increase resources for reporting domestic mis- and disinformation related to voting.
DHS officials had legal concerns about the plan's scope and whether it could be in place for November, the people said. But the decision not to adopt the anti-harassment part of the proposal has drawn frustration from at least two election officials as their colleagues nationwide continue to face an unprecedented wave of violent threats often inspired by online misinformation.
'We're coming for you': Election director shares threatening voicemail
Election workers have reported over 1,000 interactions with the public that they considered hostile or threatening to a Justice Department task force, but that is likely just a fraction of the threatening behavior that has occurred since 2020.
The episode also underscores how less than two months before November's election, the federal government is struggling to find an effective strategy to combat false information about the voting process and the harassment of election workers, leaving many of them feeling unprotected.
Having "an authoritative backing from our federal partners in correcting" mis- and disinformation about voting "is really important," Meagan Wolfe, who heads the Wisconsin Elections Commission, told CNN in an interview. "And I think what they're providing now is less of a backing than they did around the 2020 election."
The closely held proposal was seen as flawed by some current and former US officials. And though it didn't enjoy unanimous support among the small group of election officials who knew about it, some felt it could've improved their safety before Election Day.
In August, election officials from Florida and Colorado wrote a letter, obtained by CNN, to the leaders of DHS and its Cybersecurity and Infrastructure Security Agency (CISA) urging them to approve part of the plan that would combat doxing — or the online exposure of election officials' personal information — "before these efforts of intimidation worsen in the lead up" to the midterm elections.
Kathy Boockvar, a vice president at the Center for Internet Security, alluded to the proposal in an interview in an interview with CNN in May.
Defending against online harassment is "an area where [election officials] really could use both training and support," Boockvar said.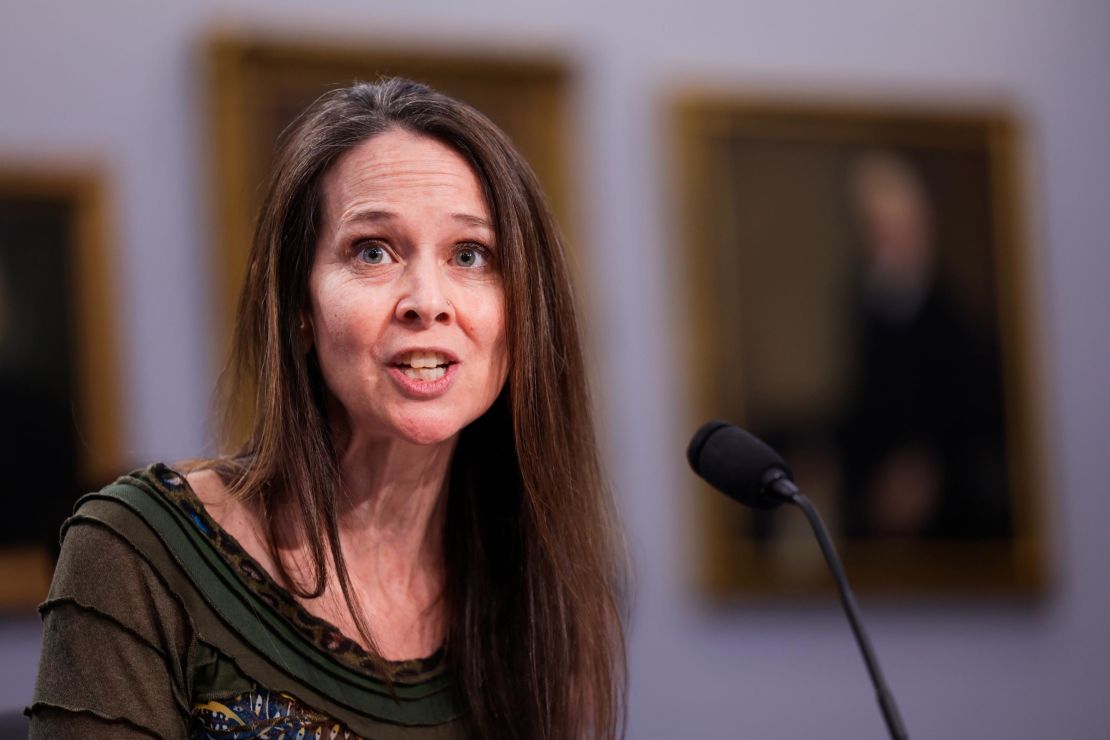 After CNN asked CISA about the letter, the election officials received a response from CISA Director Jen Easterly.
"I very much share your concerns about threats to our nation's election officials," Easterly wrote in a letter obtained by CNN, dated September 16, to the Florida and Colorado election officials. "We are committed to working with you and our partners to identify mechanisms to help address this real and concerning risk."