If there is ever a peace settlement in Ukraine, Emmanuel Macron will be at the center of it. If a deal is struck to recap Iran's nuclear program, the French President will have been a key player. As the US girds for a new super power struggle with China, Macron is wielding France's influence to stress that it too is a Pacific power. And with former German Chancellor Angela Merkel retired and after Britain took its ball and went home after Brexit, Macron is now the the top European leader and the strongest advocate for the EU.
In his second term, Macron is emerging as an increasingly important global leader, notwithstanding his repeated failure to dissuade Russian President Vladimir Putin from his unprovoked invasion of Ukraine. Macron's new prominence owes a lot not just to the weight of the European Union, especially on economic matters, but also to the unique role France sees for itself: as a major power allied to – but philosophically independent of – the United States.
This positioning has caused headaches for US presidents before, most famously in recent times when former French President Jacques Chirac railed against the war in Iraq. But Macron has been an important ally for Joe Biden; he is a staunch supporter of the West and of democracy; he is dedicated to keeping Europe's NATO powers behind Ukraine; but he also has a channel open with Moscow.
In a wide-ranging interview with CNN's Jake Tapper this week, Macron tried to explain the psychological forces shaping Putin's actions, and defended his decision to keep talking to the Russian leader. He expressed deep concern about global democracy and — even though he said he wouldn't lecture a friend — is clearly anxious about the assault on elections in the United States. He took the high road when asked about new British Prime Minister Liz Truss's refusal to say whether he was a friend or foe. And he shrugged off intrigue over intelligence information pertaining to the French President taken from ex-President Donald Trump's Mar-a-Lago resort by the FBI.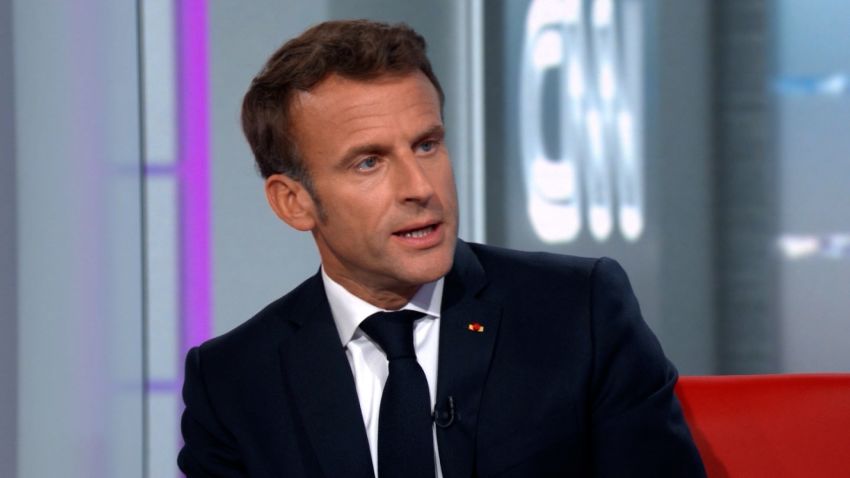 Macron discusses Putin's mindset after talking with him
Macron's answers were detailed and nuanced. His ability to communicate in the United States in excellent English marks him out from his predecessors and is an important factor in his aspirations for a global leadership role. In many ways, he resembles former US President Barack Obama, on whose 2008 White House bid he modeled his own first campaign. Like the 44th President, Macron has a facility for diagnosing a political problem or a global trend.
Macron has been accused of aloofness, also like Obama, and both men struggled to master domestic political forces opposing their calls for change. But to paraphrase one of those urban legends of doubtful provenance that is generally attributed to Henry Kissinger, there is little doubt that when the President of the United States wants to call Europe, the international dialing code he uses now is +33.