A fresh graduate in her first full-time job; a teenager who helped raise her siblings after their father's death; a foreign exchange student excited for his first trip to Asia.
In the seven days since 156 people were killed in a Halloween crush in the South Korean capital, the names and stories of those who died have emerged, along with details of missed warnings and desperate calls for help.
According to police emergency call logs, multiple calls were made as early as four hours before the tragedy unfolded, as the crowd in Seoul's buzzy nightlife district Itaewon became so packed that partygoers were unable to move or breathe.
Videos taken over the course of that night show revelers realizing, at first slowly then in a rush of panic, that what was supposed to be a fun night out was spiraling dangerously out of control.
Police ultimately sent four police dispatches to the site that evening, but too few and too late to prevent the disaster.
Families are mourning the loss of their loved ones, with most victims in their teens and 20s. Amid the grief, anger has grown with demands for answers as to how things could have gone so terribly wrong.
Here's a look back at how the disaster unfolded – and the early danger signs that went unheeded.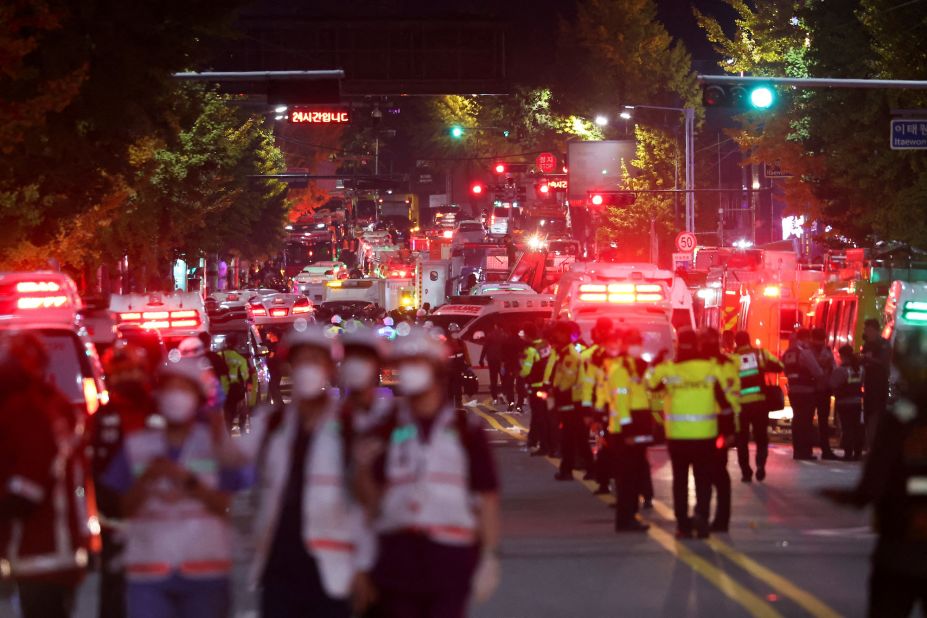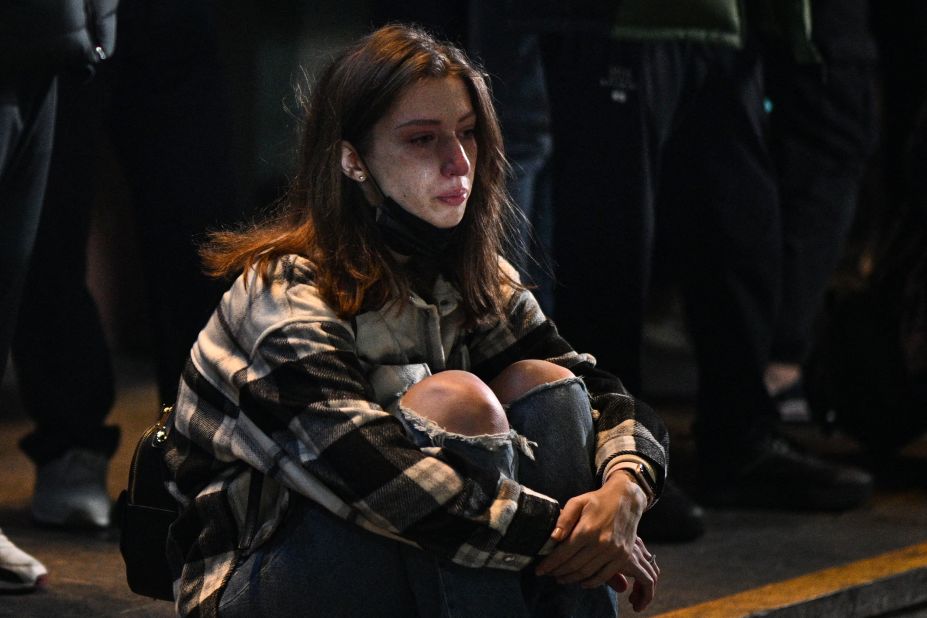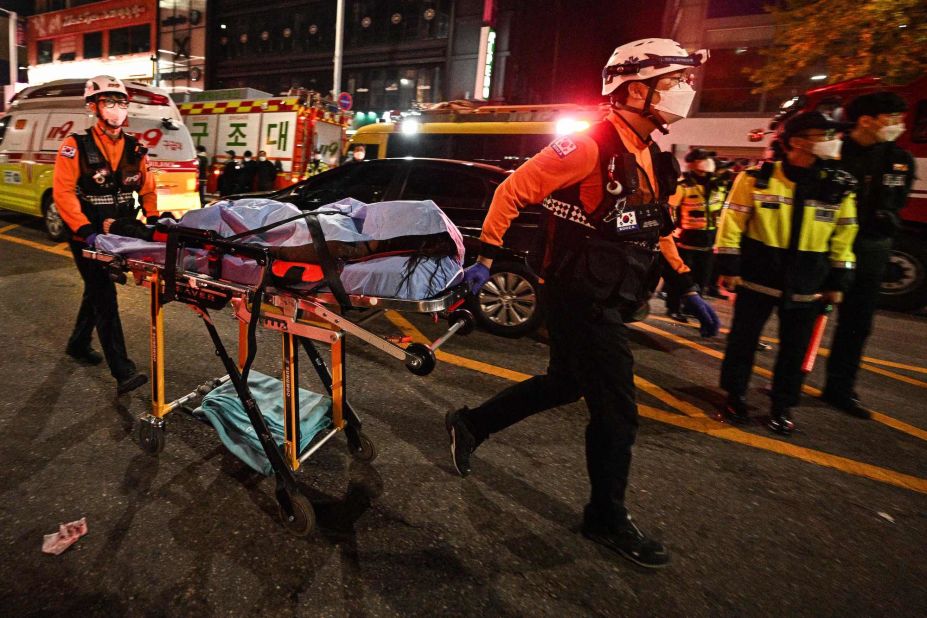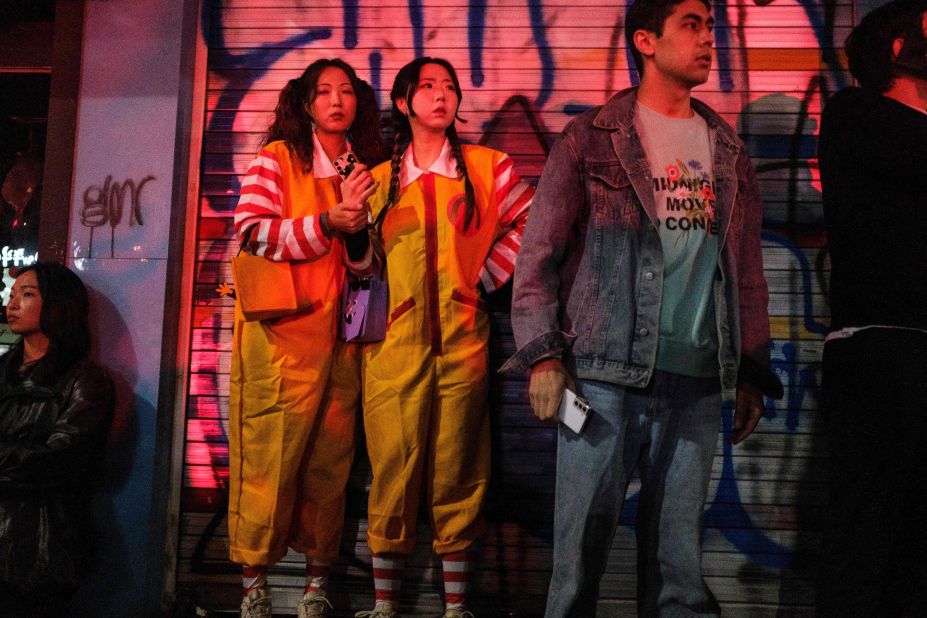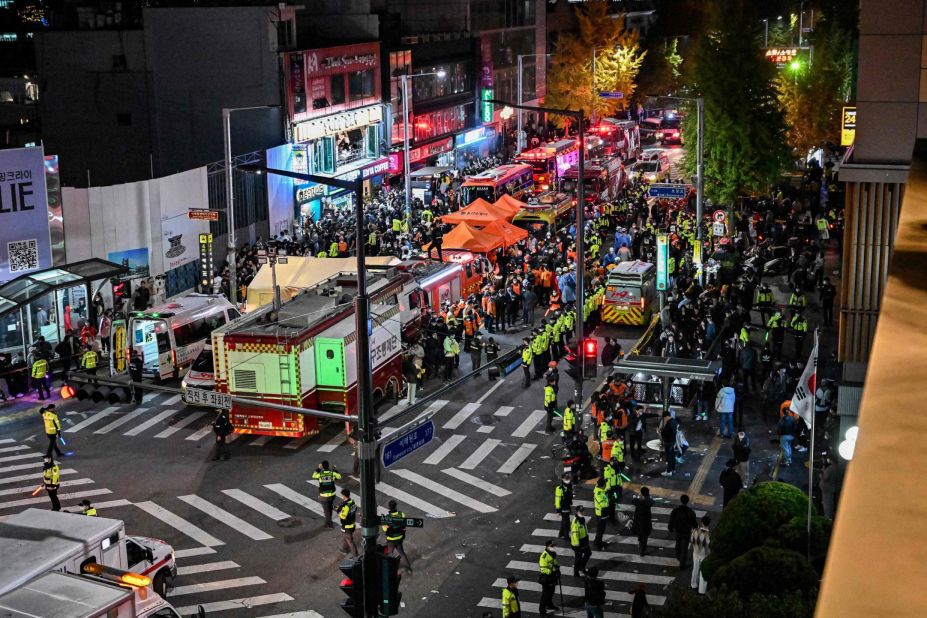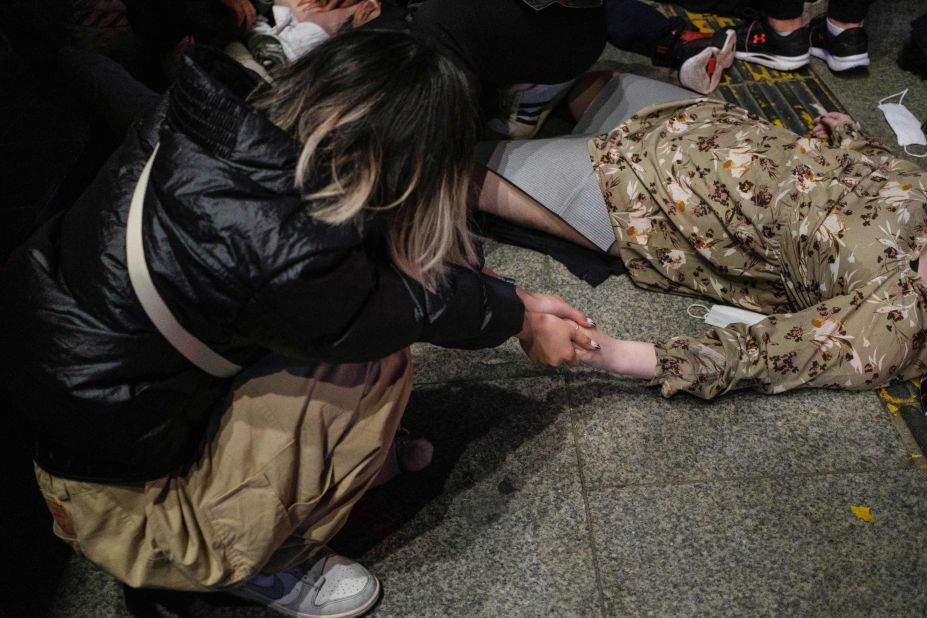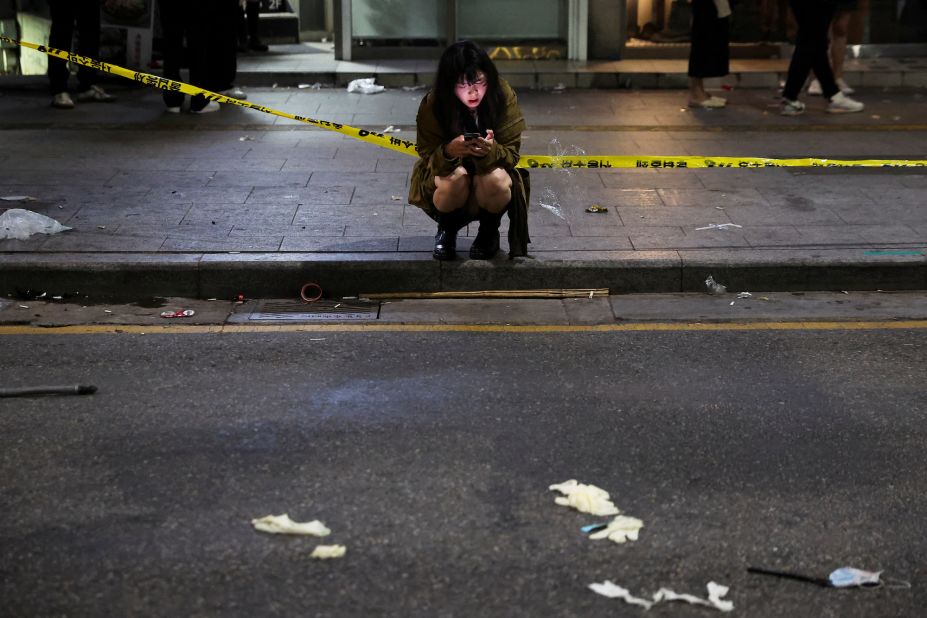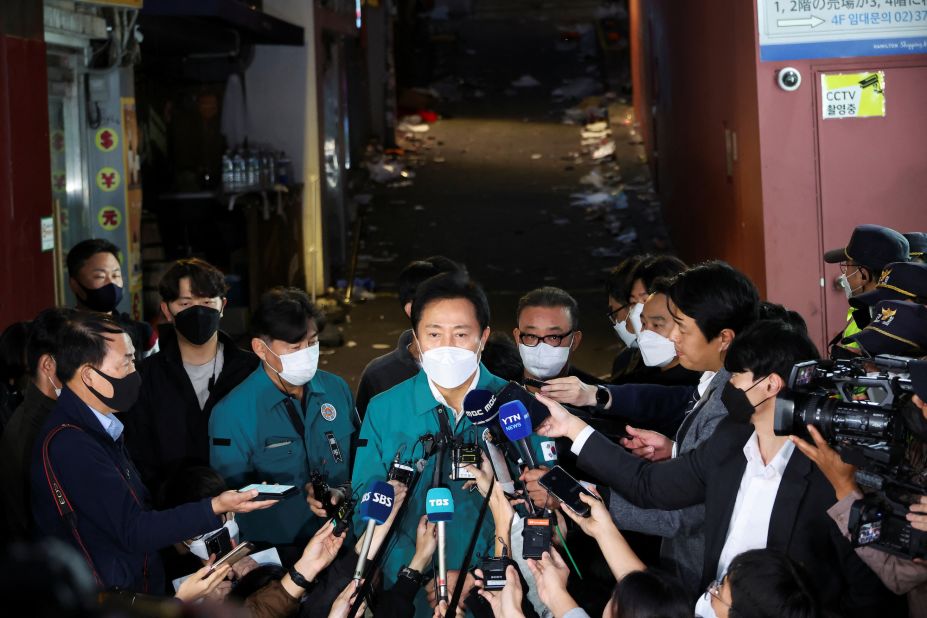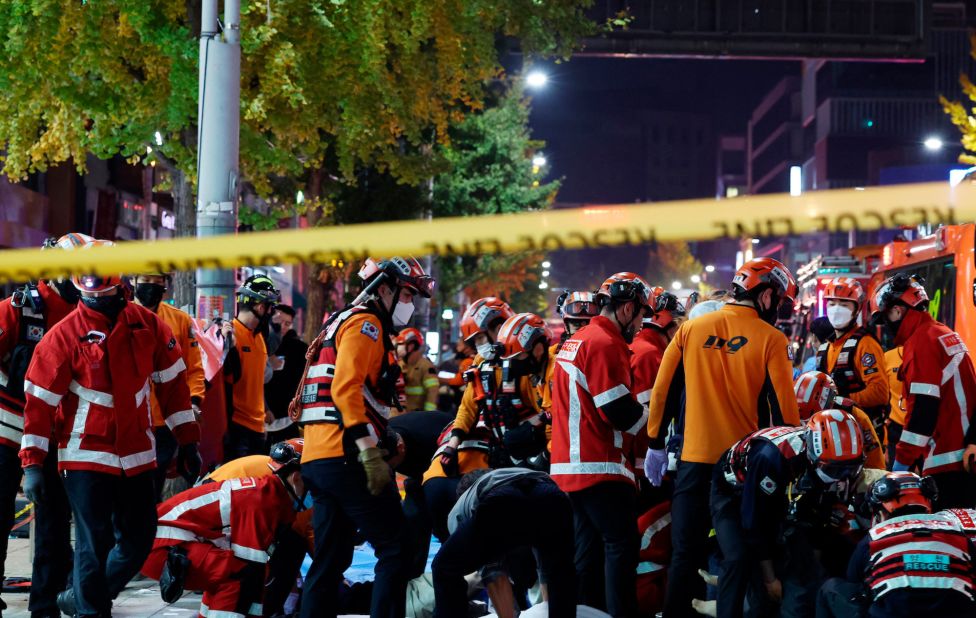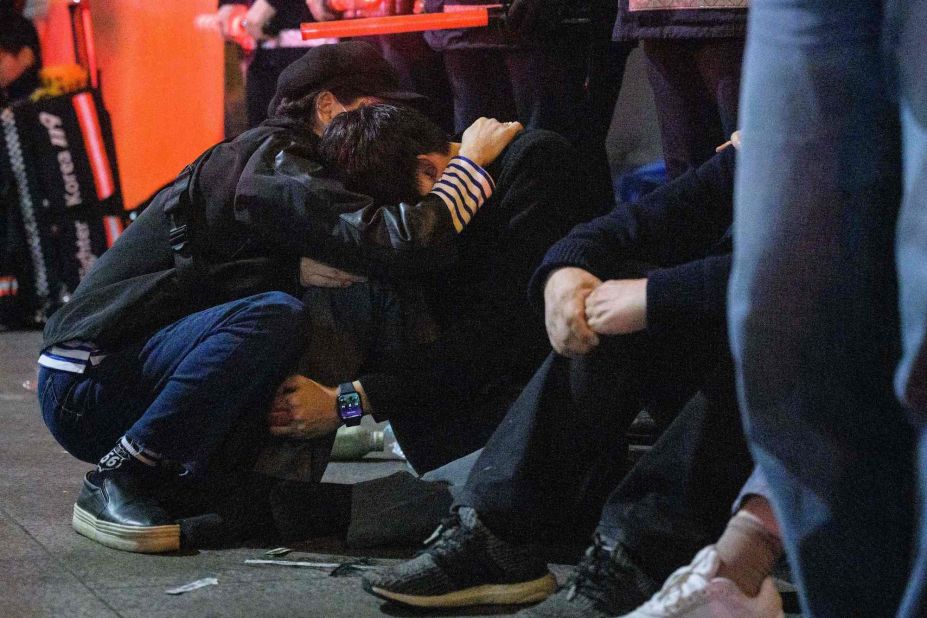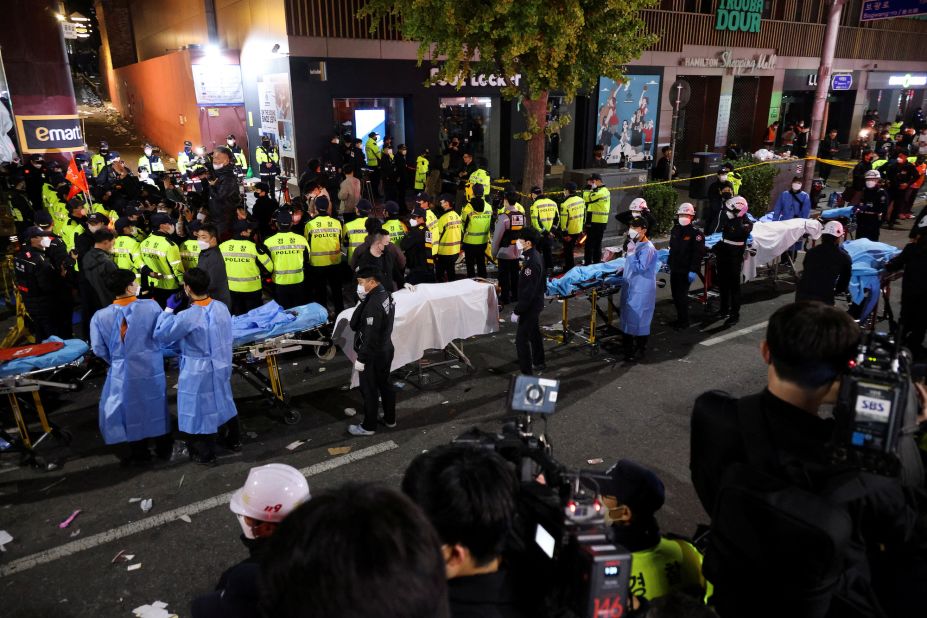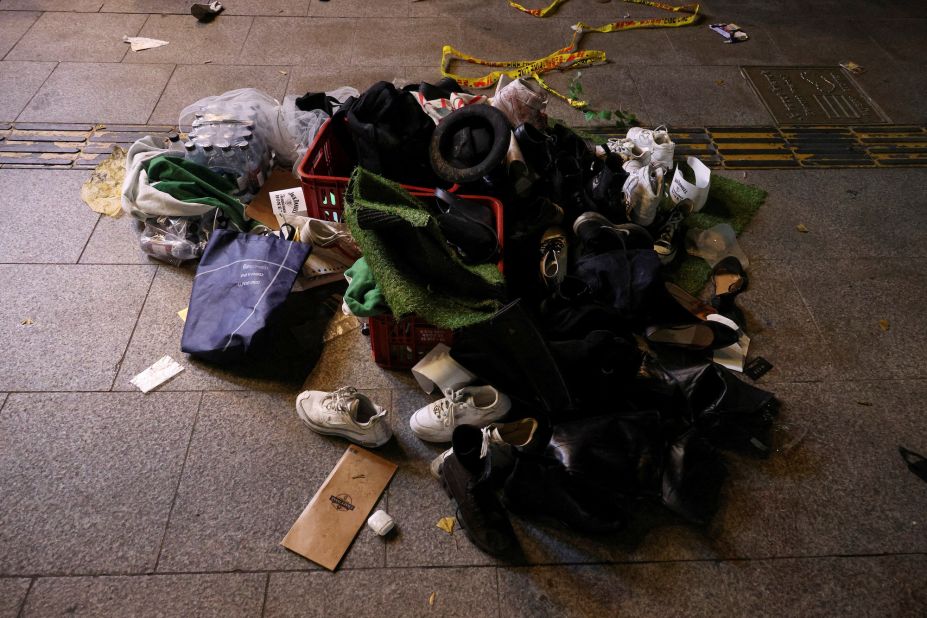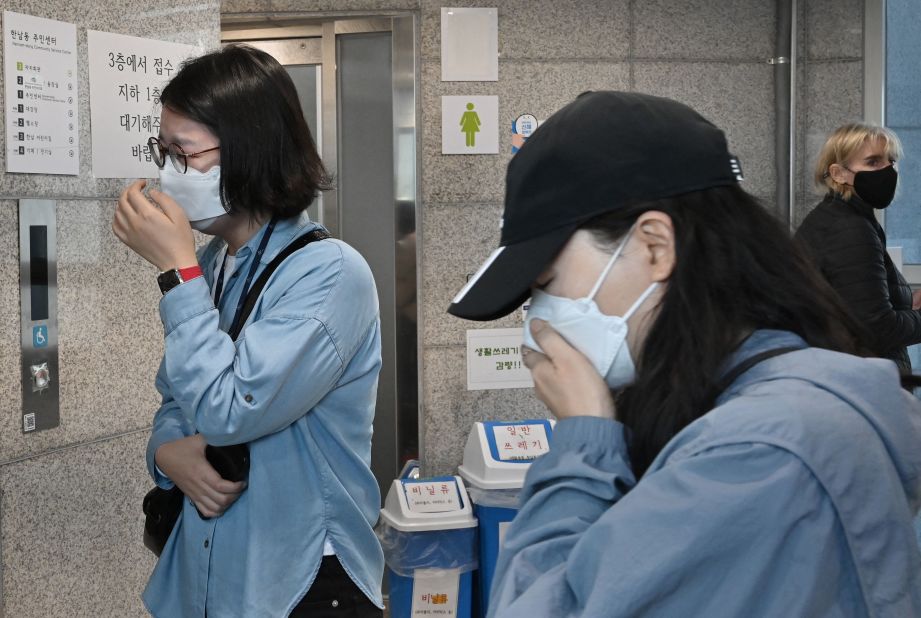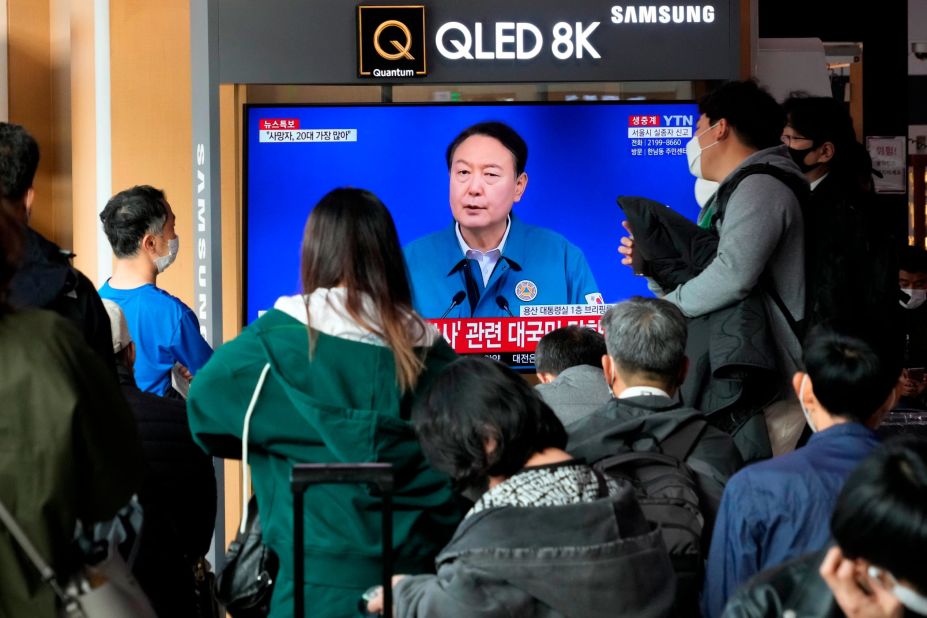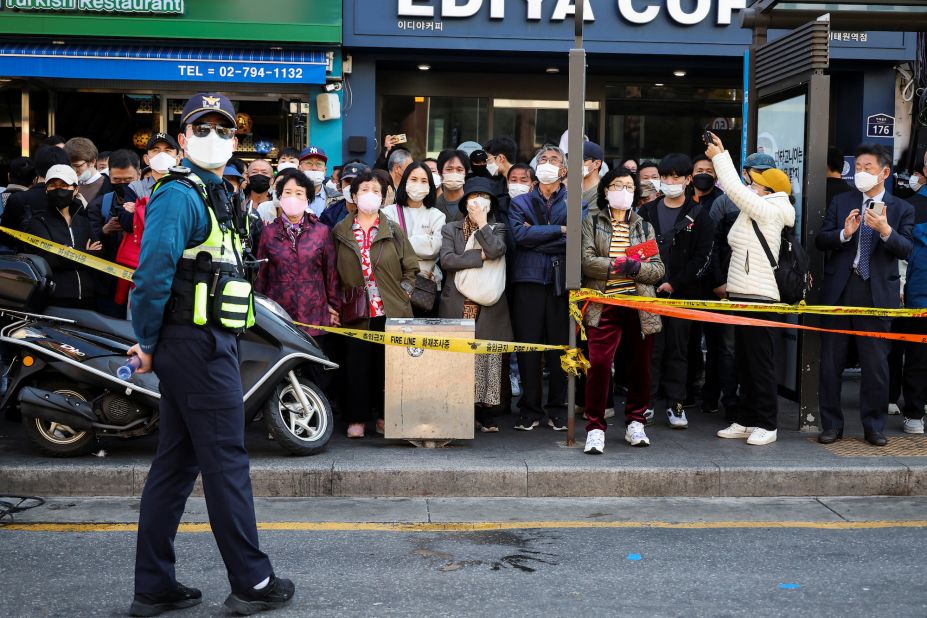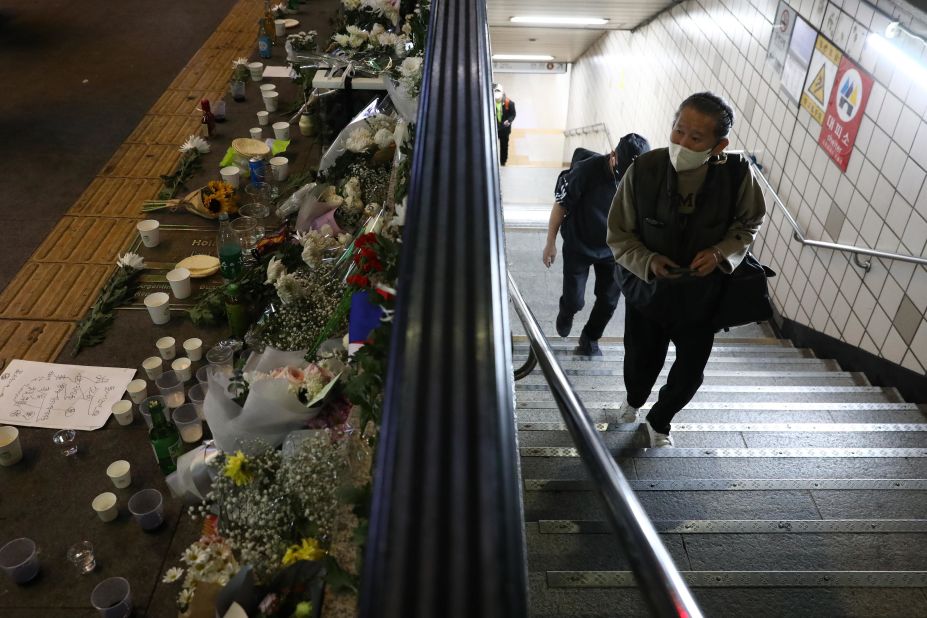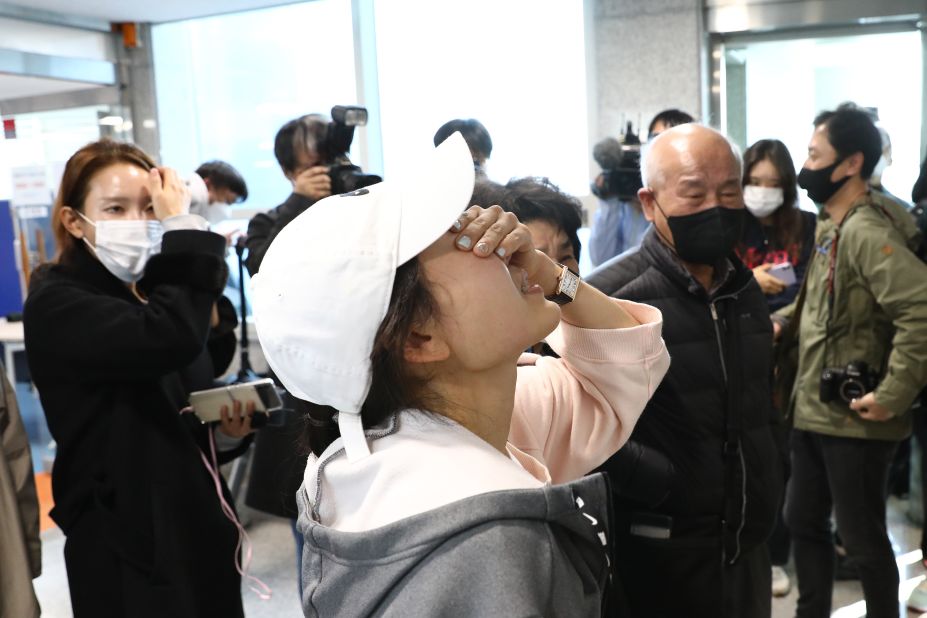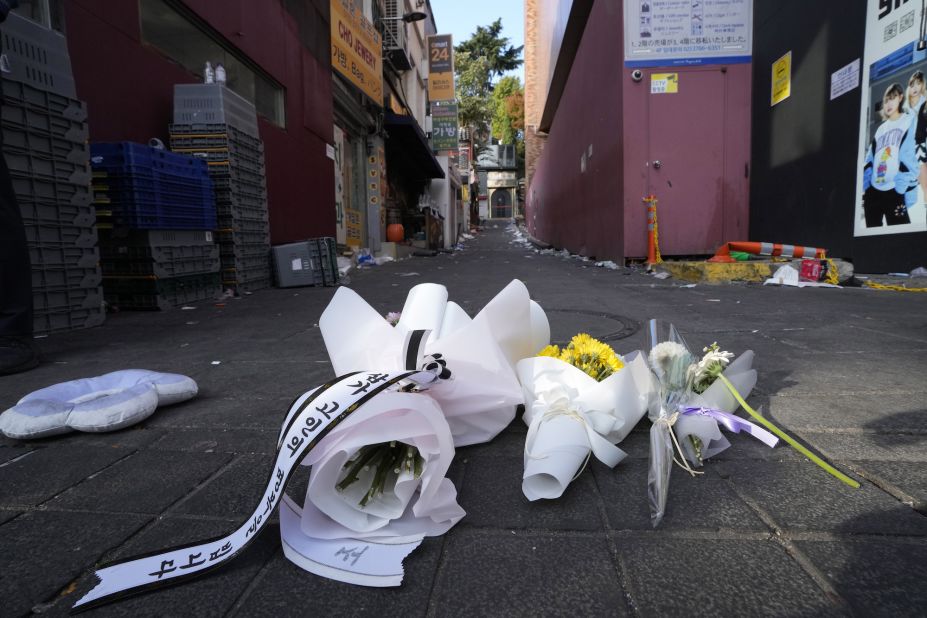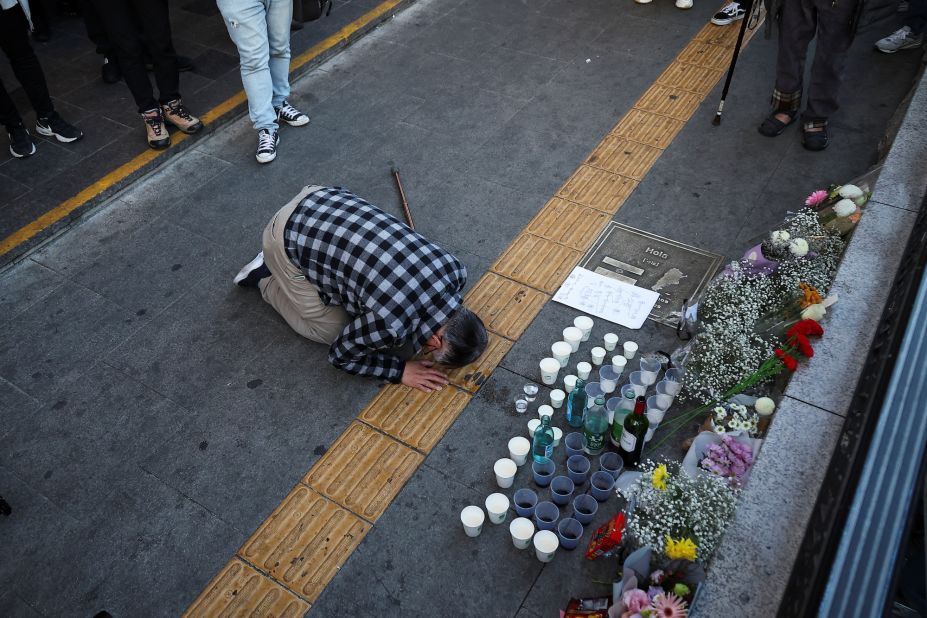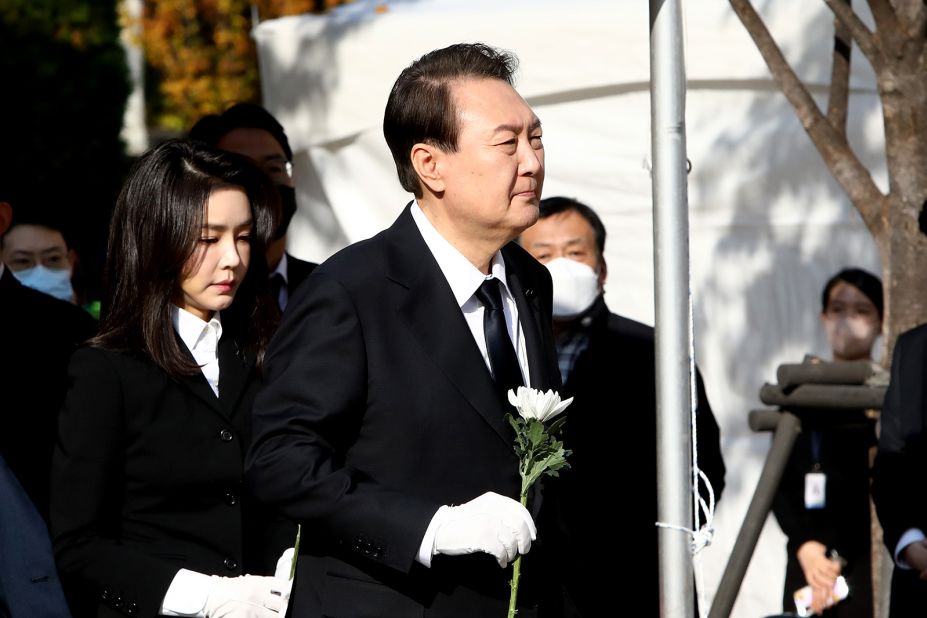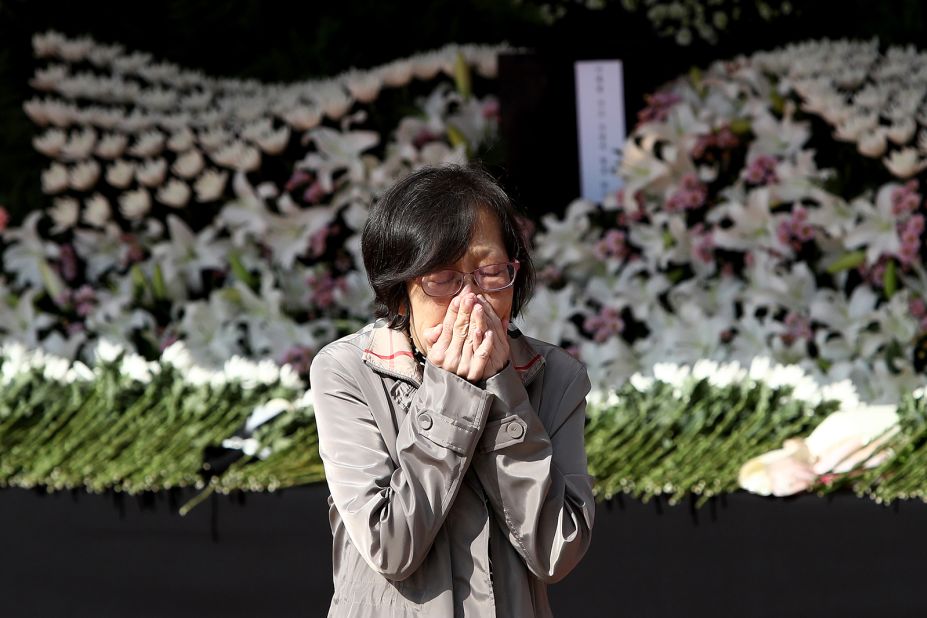 In pictures: Seoul Halloween crowd surge
Crowds growing and early warnings
Halloween in Itaewon isn't a single event held by an organizer – rather, it's a popular place for young people, often dressed in elaborate costumes, to go bar hopping and clubbing.
From the Itaewon subway station, the main nightlife strip can be accessed via a sloping alleyway less than 4 meters wide (13 feet), that runs between the brick wall of the Hamilton Hotel and some stores. On weekends, the alley becomes a busy thoroughfare for people coming and going, giving it a convivial atmosphere where friends meet up and party.
By 4 p.m. on October 29, crowds had become "significantly big," said Park Chang-ki, a parking attendant who worked across the road from the alley where most of the crush took place.
By 5 p.m., the alley was so packed it was completely blocked off, according to the owner of a restaurant facing the alley.
At 6:34 p.m., police received an emergency call – the first of 11 increasingly urgent calls that first pleaded for crowd control, then for rescuers.
"That alley doesn't look safe … It feels like (people) can be crushed to death," the caller said. "I barely escaped, I think you need to control this, there are simply too many people."
"Police will come out and check that out," the officer responded.
By 7 p.m., people in the alley were spilling out onto the adjacent main road, said Park, the parking attendant.
According to police logs, the second emergency call came just after 8 p.m., with the caller saying people were being pushed, falling and getting hurt. "It's chaotic … I think it needs to be controlled somehow," the caller said.
Similar warnings, growing more dire, soon followed.
Just after 8:30 p.m., a caller warned police the situation was "really serious." Twenty minutes later, another caller said it felt like a "madhouse."
"It's not a joke. It's not a prank call," they said, adding: "I beg you."
Things rapidly escalated between 8 p.m. to 9 p.m, with footage showing the Itaewon streets – lined with clubs and bars blasting music – packed with revelers standing shoulder to shoulder, some pushing forward in a slow-moving wave.
Crowds aren't unusual for Seoul, or for the Itaewon area, which is often full of partygoers on weekends. Some experts have said this may have contributed to the disaster, with residents unaware of the danger because they were used to being in tightly packed crowds.
In a selfie video taken at 8:41 p.m., 22-year-old French exchange student Anne-Lou Chevalier and her friends laugh about the number of people as they wait in the middle of an unmoving crowd.
"At the beginning we thought it was funny," said Chevalier. "We heard Halloween in Itaewon was amazing."