The Indianapolis Colts have parted ways with head coach Frank Reich, the NFL team announced Monday.
Former Colts Pro Bowl center and Super Bowl winner Jeff Saturday has been named interim head coach.
He has been an ESPN analyst since 2013 and for the past few years has also been a consultant to the Colts.
Saturday has not been a coach at the collegiate or NFL level.
"He's the best man for the job, there's no question about it in my mind," Colts owner and CEO Jim Irsay said at a news conference. "First of all, he's extremely tough and he's a leader. When you're looking for head coaches, leadership is the No. 1 thing."
Irsay also said Saturday, who played for the Colts from 1999-2011 before spending one final season in Green Bay is "highly intelligent, that's very important. You have to be a great thinker. You have to be able to work with people."
His interim coach "knows this game inside and out," he assured reporters.
Saturday, 47, said he was surprised he was the first choice for the role over some of the current staff members who have head coaching experience.
"Shocked would be an understatement," he told reporters of the late-night phone call from Irsay. "I feel fully capable. Excited about the opportunity. … But I have no preconceived notion that I'm going to be some spectacular anything; I know I've gotta work hard. "
Saturday compared the expectations to when he entered the NFL after not being drafted despite being a two-time all-Atlantic Coast Conference player at the University of North Carolina.
Saturday signed with the Baltimore Ravens in 1998 but was cut before the season. Saturday then worked at an electric supply store before he signed with the Colts ahead of the 1999 season. He eventually became a two-time first-team All-Pro player and was on the 2006 season Super Bowl winning team.
"Here's the great part about my career, I came in (in 1999), nobody expected anything, I'm here (as a coach), nobody expects anything. If it goes well, hopefully it will go extremely well," he said.
Reich, who was in his fifth season with the Colts, compiled a 40-33-1 record in the regular season and 1-2 in the playoffs.
"We've got players that are plenty good enough," Reich said Sunday after a 23-point loss to the New England Patriots. "I have to do a better job. It starts with me on offense. I gotta do a better job getting guys ready to play, putting guys in good position to win and having answers when we face problems."
According to ESPN, the Colts are last in the NFL with just 14.7 points per game.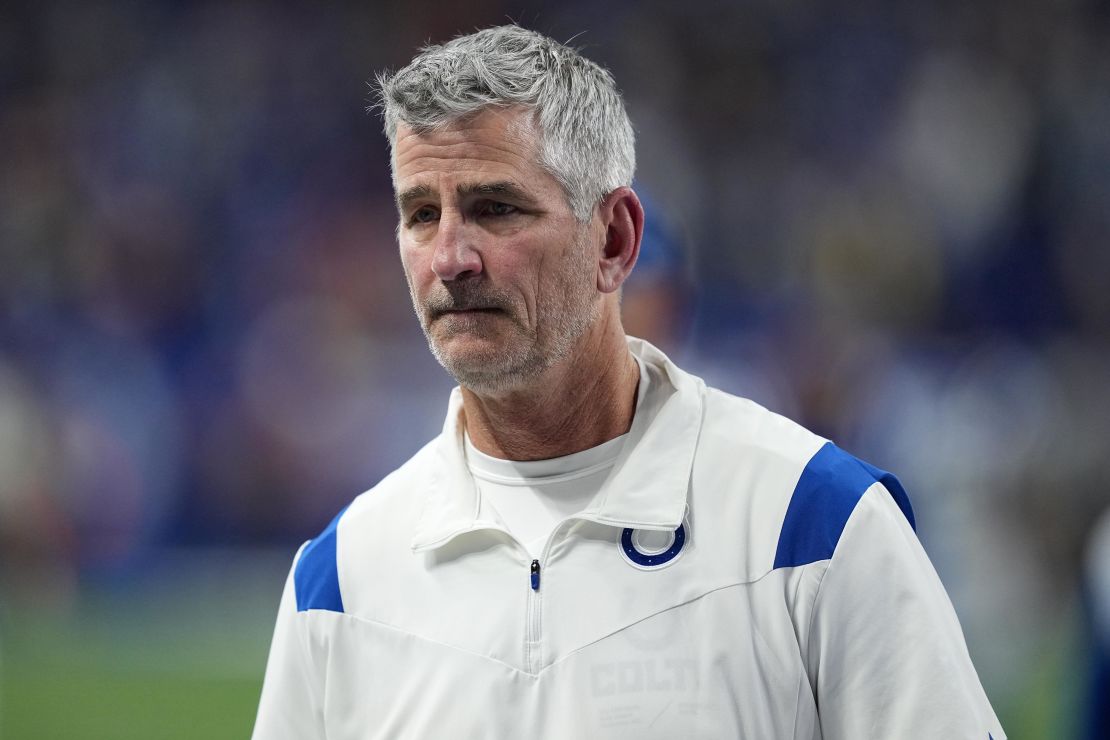 The Colts – who are 3-5-1 on the year – have lost three consecutive games. Their next game is on the road against the 2-6 Las Vegas Raiders on Sunday.