Authorities have identified five of the six people who were killed in a Virginia Walmart after the store's manager began firing Tuesday night before killing himself.
Five of the deceased victims were identified as Lorenzo Gamble; Brian Pendleton; Kellie Pyle; Randall Blevins; and Tyneka Johnson, according to a Wednesday news release from the City of Chesapeake.
The sixth deceased victim was a 16-year-old boy who authorities are not naming because he was a minor, the city said.
All six victims were employed by Walmart, a company spokesperson told CNN.
"The City of Chesapeake has always been known as the 'City That Cares' and now, more than ever, we know our City will show up and care for those who need it most," the release said. "Please join us in praying for the family and friends of these community members who we have lost."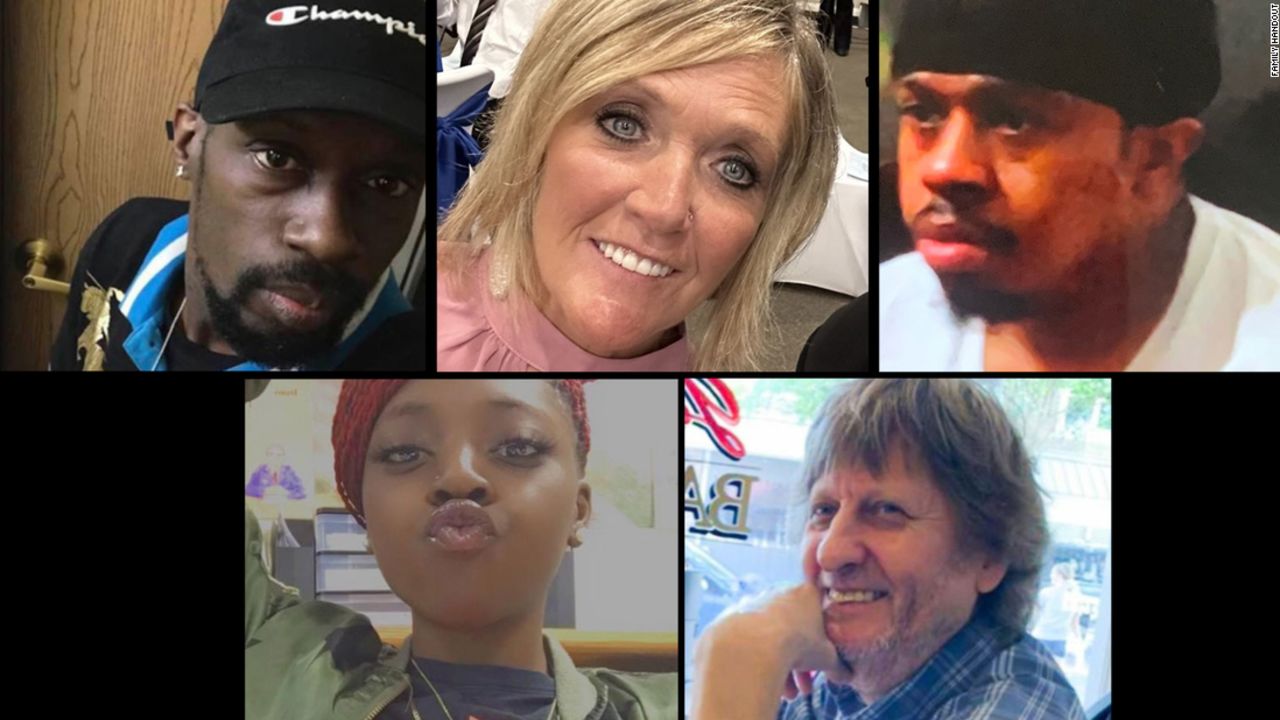 Earlier Wednesday, the city identified the shooter as 31-year-old Andre Bing, saying he was "armed with one handgun and had multiple magazines on his person."
Bing was an "overnight team lead" and had been employed with Walmart since 2010, the company said in a statement.
Authorities were digging into the shooter's background Wednesday for information on what could have motivated the attack, police said.
"Law enforcement will do what they can and I promise you, more information will follow," Chesapeake Mayor Rick West said in a video message posted Wednesday evening.
The violence marks yet another mass shooting in a place traditionally seen as safe – from schools to hospitals to stores.
Just 170 miles west of Chesapeake, a 22-year-old student at the University of Virginia in Charlottesville allegedly opened fire on fellow students this month, killing three of them on a bus returning to campus from a field trip to Washington, DC.
Last weekend, a 22-year-old shot and killed five people at an LGBTQ nightclub in Colorado Springs, Colorado, and 19 others were injured, authorities said.
The US has suffered more than 600 mass shootings so far this year, according to the Gun Violence Archive. Both the non-profit and CNN define mass shootings as those in which four or more people are shot, not including the assailant.
Manager came in and 'just started spraying'
At least 50 people were inside the Walmart when the violence erupted, police said. Some of them have begun publicly sharing their accounts of how a calm night turned into a horrifying tragedy.
The deadly rampage started around 10:12 p.m. Tuesday, less than an hour before the Walmart Supercenter was set to close.
The first officer arrived on scene within two minutes and officers entered the store roughly two minutes after that, at about 10:16 p.m., police said.
Employee Kevin Harper said a colleague entered the breakroom and started shooting.
"I just left out the breakroom … (the gunman) starts cappin' people up in there," Harper said in a Facebook Live video. The video is no longer on his Facebook page, but it has been re-shared on social media.
"He came in there and just started spraying," H