February 6, 1971, was a relatively uneventful day for US sports.
Larry Costello's Milwaukee Bucks swept past the San Francisco Warriors in the NBA, the Boston Bruins defeated the Buffalo Sabres to continue an eight-game unbeaten NHL streak, and Arnold Palmer shot 68 to tie for the lead at the Hawaiian Open.
Nothing out of this world you might say, incorrectly. Because some 230,000 miles away, Alan Shepard was playing golf on the moon.
Beamed back to TV sets on Earth in grainy images, Shepard's exploits on Apollo 14 – the eighth crewed Apollo mission and only the third to land on the lunar surface – left viewers stunned, including those at mission control in Houston.
An avid golfer, Shepard had sought out Jack Harden, a club pro at River Oaks Country Club in Texas, to build him a modified club. The resulting creation, a Wilson Staff Dyna-Power 6-iron head, was tucked away in Shepard's space suit for launch, with a few balls hidden in a sock.
None of this was on NASA's inventory. The Apollo program cost almost $25 billion – some $246 billion today according to a 2019 analysis by The Planetary Society – bringing a new meaning to the phrase "time is money." With minutes worth millions, moonwalk schedules were meticulously strategized to ensure maximum efficiency.
It is rumored that only mission director Bob Gilruth knew of the astronaut's plan, with Shepard gaining Gilruth's reluctant permission only on the promise that any golfing would be saved for the end of extravehicular activities (EVA), and only if there was time.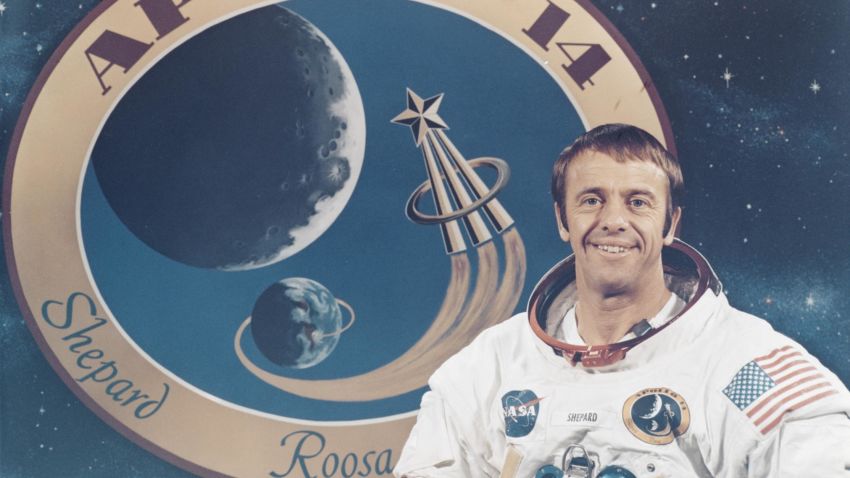 The incredible true story of the time an astronaut played golf on the moon
After nine hours walking the surface and several scientific experiments, Shepard was returning to the lunar module when he saw his chance. Attaching the modified club head to a tool designed for scooping lunar rock samples, the commander prepared