Barbara Walters, the pioneering TV journalist whose interviewing skills made her one of the most prominent figures in broadcasting, has died, her spokesperson confirmed to CNN. She was 93.
"Barbara Walters passed away peacefully in her home surrounded by loved ones. She lived her life with no regrets. She was a trailblazer not only for female journalists but for all women," Walters' spokesperson Cindi Berger told CNN in a statement.
Walters began her national broadcast career in 1961 as a reporter, writer and panel member for NBC's "Today" show before being promoted to co-host in 1974. In 1976, Walters joined ABC News as the first female anchor on an evening news program.
At that network, Walters launched "The Barbara Walters Specials" and "10 Most Fascinating People" before becoming a co-host and correspondent for ABC News' "20/20" in 1984. Along the way, she interviewed every US president and first lady since Richard and Pat Nixon.
For more than five decades, Walters was a name to reckon with, whether speaking with world leaders on news programs, in celebrities' homes for her regular "Barbara Walters Specials" or on "The View," a daytime talk show in which a diverse panel of women discuss the latest headlines.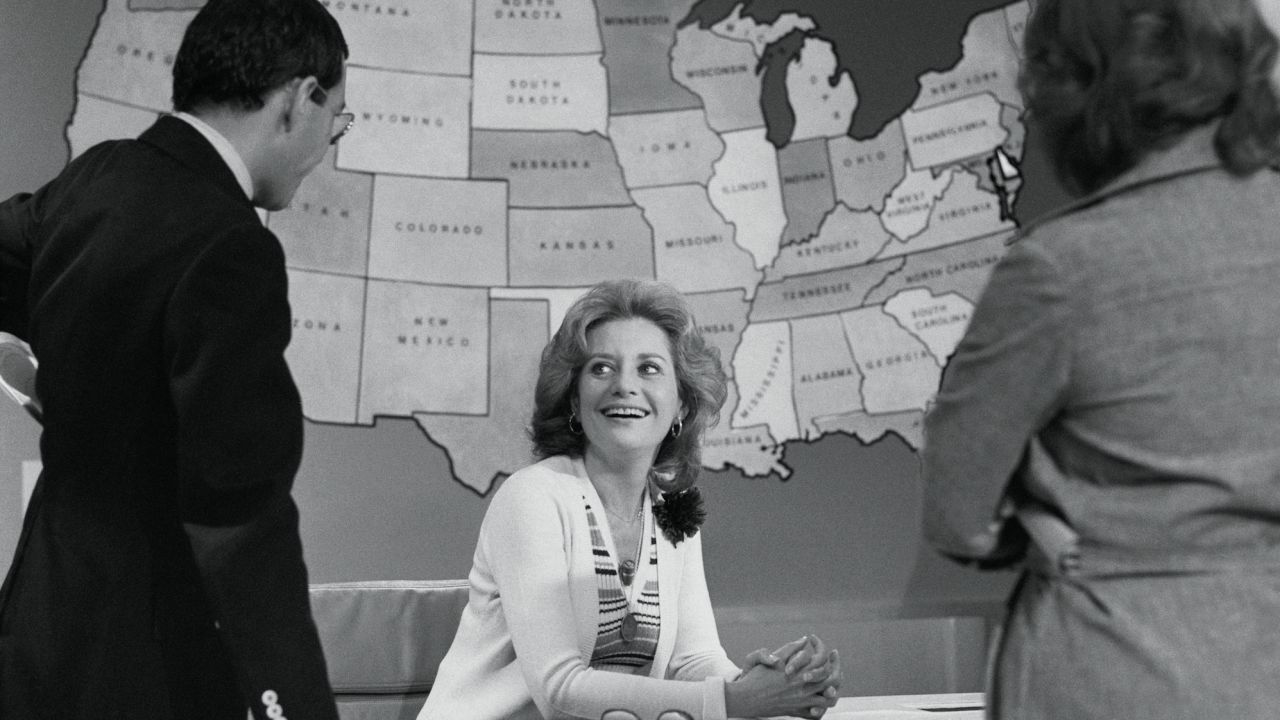 Her shows, some of which she produced, were some of the highest-rated of their type and spawned a number of imitators. Indeed, "The View" – which debuted in 1997 – paved the way for American talk shows "The Talk" and "The Chew," as well as such entries as Britain's "Loose Women" and Norway's "Studio5."
Walters left "The View" in 2014, but remained a part-time contributor to ABC News for two years.
"I knew it was time," Walters told CNN's Chris Cuomo at the time. "I like all the celebration, that's great, but in my heart, I thought, 'I want to walk away while I'm still doing good work.' So I will."
Looking upon the numerous women who had looked up to her throughout her career, Walters said they were her legacy.
"How do you say goodbye to something like 50 years in television?" she said in conclusion. "How proud when I see all the young women who are making and reporting the news. If I did anything to help make that happen, that is my legacy. From the bottom of my heart, to all of you with whom I have worked and who have watched and been by my side, I can say: 'Thank you.' "
Walters was married four times, to business executive Robert Katz, producer Lee Guber and twice to entertainment mogul Merv Adelson. The second marriage to Adelson ended in 1992. She is survived by her daughter, Jackie, whom she and Guber adopted in 1968.