"Hawkeye" star Jeremy Renner thanked well-wishers for their "kind words" in his first post to social media since his New Year's Day snow plowing accident.
In a short post to Instagram, where he shared a selfie reflecting some facial bruising, Renner wrote, "Thank you all for your kind words. Im (sic) too messed up now to type. But I send love to you all."
Earlier on Tuesday, Samantha Mast, Renner's publicist, provided more details on the accident that landed Renner in the hospital, saying the actor was near his Nevada home, clearing driveways prior to the incident.
Renner was moving snow from a private driveway on Sunday, so that his family members could depart his residence after they celebrated the holidays together, his representative added. Members of Renner's family were with him when the accident occurred.
"Jeremy is making positive progress and is awake, talking and in good spirits," Mast said a new statement released Tuesday evening. "He remains in ICU in critical but stable condition. He is overwhelmed by the showing of love and support. The family asks for your continued thoughts while he heals with his close loved ones."
'A tragic accident'
On Sunday at 8:55am PT, authorities received a 911 call reporting a crash involving a snowcat, a device used to remove snow, and a pedestrian on Mount Rose Highway, Washoe County Sheriff Darin Balaam said on Tuesday during a press conference.
While it was not snowing at the time of the accident, Balaam said Mount Rose Highway was closed due to "severe winter weather" and had snow that wasn't yet removed. He added that about 13 to 20 abandoned cars were also on the highway that were difficult to maneuver around.
The first sheriff's department unit arrived on scene at 9:30am PT, where emergency medical services were on scene providing aid to Renner, Balaam said.
Balaam said Renner was run over by his snowcat after the machine started to roll away when he was not in the driver's seat. He was injured during an attempt to get back into the snowcat.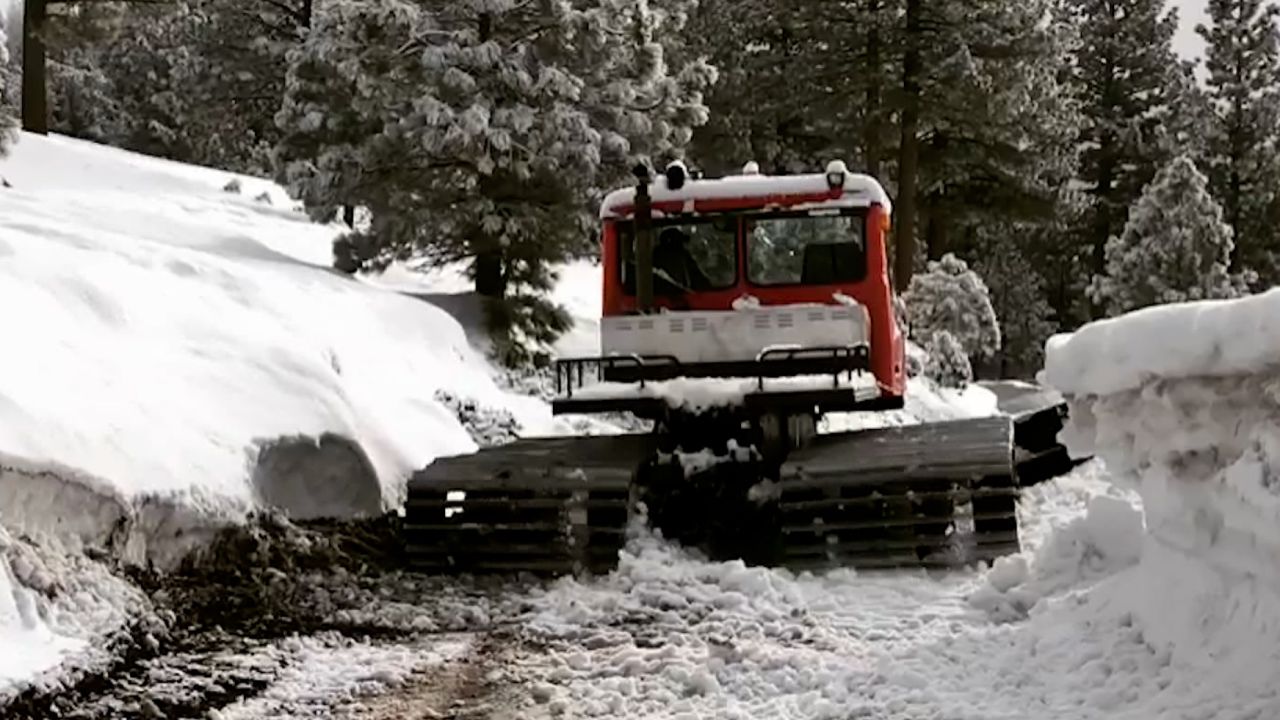 Renner had been using his snowcat to remove snow around his personal vehicle at the time of the accident, Balaam said.
Balaam added that authorities do not believe Renner was intoxicated during the incident and called it "a tragic accident."
A spokesperson for Renner previously told CNN that he sustained "blunt chest trauma and orthopedic injuries."
The 51-year-old actor has so far undergone two surgeries to address his injuries, a source close to the actor told CNN.
Balaam said on Tuesday that Renner was awake and speaking with first responders when they arrived to the scene.
When Renner was injured, his neighbors rendered aid and brought towels while waiting for first responders, Balaam added.
The actor was the only person involved in the accident, the Sheriff's Office previously said in a news release.
A helicopter landed in the vicinity of the highway at 9:37am PT, and at 9:56am PT, Renner was taken to a Reno-area hospital, Balaam said.
Washoe County Sheriff's Office is currently in possession of Renner's snowcat and analyzing it to "rule out any potential mechanical failure," which is a normal part of the investigation with this severity of injuries, Balaam said.
Renner was allowed to operate the snowcat as he was on a private road that was shared by his neighbors and not maintained by the county, Balaam said.
"He was being a great neighbor and he was plowing those roads for his neighbor," Balaam said.
Authorities do not suspect any foul play, according to Balaam.
At the time of the accident, parts of western Nevada were covered with snow. The Reno area received around 6-12 inches of snow at elevations below 5,000 feet between New Year's Eve and New Year's Day, and up to 18 inches at higher elevations, according to the National Weather Service in Reno.
Renner has previously shared multiple videos and photos on his verified social media accounts showing him in snowy conditions, including one Instagram video posted two weeks ago in which the actor appears to be driving a snowplow.
Renner's family released a statement Monday evening thanking hospital staff and first responders as the actor remained hospitalized.
"Jeremy's family would like to express their gratitude to the incredible doctors and nurses looking after him, Truckee Meadows Fire and Rescue, Washoe County Sheriff, Reno City Mayor Hillary Schieve and the Carano and Murdock families," a statement from his spokesperson read. "They are also tremendously overwhelmed and appreciative of the outpouring of love and support from his fans."
Renner stars in the Paramount+ series "Mayor of Kingstown" and is best known for his role as Hawkeye in several Marvel Cinematic Universe films.
His "Avengers" co-star Mark Ruffalo asked for prayers of support for Renner on Monday.