The mastermind of a historic pay-to-play scheme for wealthy parents to get their teens into top universities is set to be sentenced next week.
Singer was the central figure in the scam in which wealthy parents, desperate to get their children into elite universities, paid huge sums to cheat on standardized tests, bribe university coaches and administrators who had influence over admissions, and then lie about it to authorities.
Singer pleaded guilty to racketeering conspiracy, money laundering conspiracy, conspiracy to defraud the US and obstruction of justice in March 2019. He cooperated with the government's investigation in the months prior to the public announcement of the case and in the years since.
In federal court in Boston on Wednesday, Singer apologized for his actions and said his morals took a backseat to "winning and keeping score."
"I lost my ethical values and have so much regret. To be frank, I'm ashamed of myself," Singer said.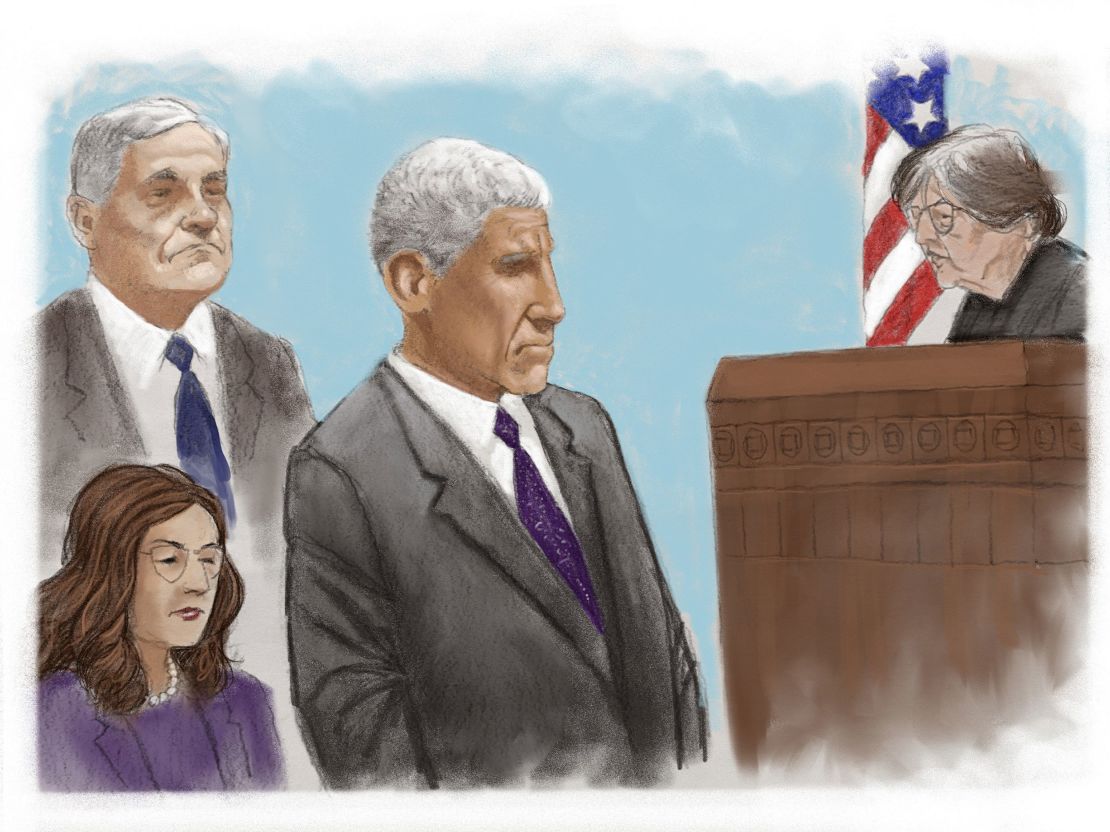 In addition to the 3.5 years of prison time, Singer was sentenced to 3 years of supervised release and forfeiture of over $10 million, Judge Rya Zobel said. He is due to report to prison on February 27.
Prosecutors had asked the court to sentence him to six years, while Singer's attorneys asked for probation with home detention and community service.
The sentencing represents the culmination of an extensive criminal case first made public nearly four years ago, when authorities arrested and charged over 50 people, including coaches, test administrators, prominent CEOs, and the actresses Felicity Huffman and Lori Loughlin.
With only a few exceptions, almost all of them pleaded guilty and served prison terms generally measured in weeks or months. For example, Huffman was sentenced to 14 days and Loughlin received two months behind bars. The previous longest sentence in the case, for former Georgetown tennis coach Gordon Ernst, was for 2.5 years in prison.
Singer is one of the last people to be sentenced in the case, which rocked the world of higher education and showed, not for the first or last time, how rich people use their wealth and means to help their children game the college admissions system.
US Attorney Rachael Rollins said the 3.5-year sentence was "appropriate" and related her personal frustrations as a parent about what the case said about the college admissions process.
"I was never foolish to believe it was a meritocracy, but I had absolutely no idea how corrupt and infected the admissions process was until this case exposed everything," she said.
Singer's defense attorney Candice Fields spoke outside the courthouse in Boston, calling Wednesday's proceedings "sobering." She said her client is "resilient."
"He will spend the rest of his life making amends," Fields said. "I think [Singer] is glad to have had an opportunity to express his apologies to those affected by the case, by his conduct. Now, he wants to put this period of his life behind him, do the time that the court has ordered and move on to have a productive remainder of his life.
He billed himself as college prep expert
In court, federal prosecutor Stephen E. Frank outlined the extent of Singer's role in coordinating the scheme, calling it a "singular" crime in the history of the country and the most massive fraud perpetrated on the higher education system.
"He is the architect of it. He is the face of this fraud," Frank said in court.
Frank also acknowledged Singer's "unparalleled" cooperation with authorities, in which Singer allowed FBI agents to wiretap his phone and wore a wire to in-person meetings to implicate other conspirators. Still, he noted Singer had tipped off several of his clients to the investigation, for which he pleaded guilty to obstruction of justice.
Singer's defense attorney similarly highlighted this cooperation to ask the court for leniency.
Singer was the owner of the college counseling and prep business known as "The Key" and the CEO of the Key Worldwide Foundation, the charity connected to it.
Through those organizations, Singer carried out his scheme to get the children of wealthy parents into top universities. His plan had two major parts: Facilitate cheating on standardized tests such as the SAT and ACT, and bribe college coaches and administrators to falsely designate the children as recruited athletes, even if they didn't play that sport, easing their acceptance into universities including Yale, Georgetown and USC.
In a June 2018 conversation with one parent, he referred to his plan as a "side door" into college, according to court documents.
"There is a front door which means you get in on your own. The back door is through institutional advancement, which is 10 times as much money. And I've created this side door in," Singer said.
To conceal the payments, he or an employee directed the parents to give money to the Key Worldwide Foundation as a charitable donation, the indictment states. Some of that money was then used to pay test administrators or coaches as part of the scheme, prosecutors said.
He made case for lenient sentence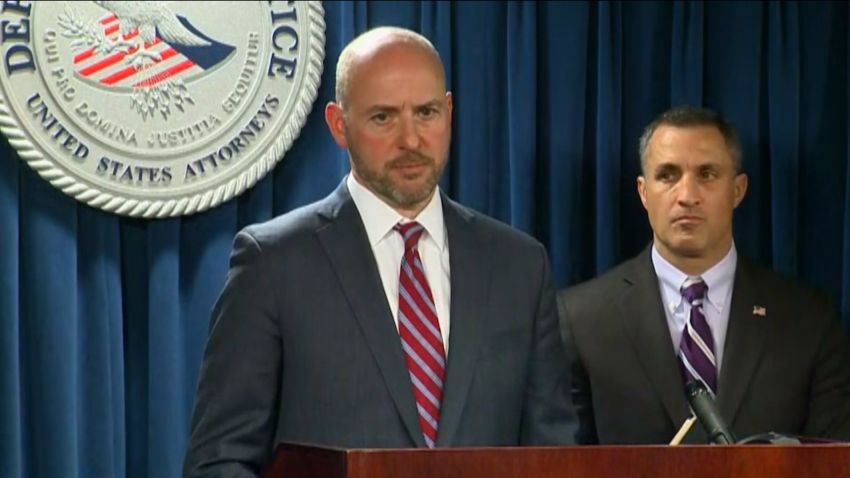 How the alleged college admission scheme worked
Out on bail since his guilty plea, Singer, 62, has been living in a St. Petersburg, Florida, trailer park for seniors, according to his sentencing memo.
"I have been reflecting on my very poor judgment and criminal activities that increasingly had become my way of life. I have woken up every day feeling shame, remorse, and regret," Singer wrote in a recent court submission ahead of his sentencing. "I acknowledge that I am fully responsible for my crimes."
His attorneys in their sentencing memo asked the court for a comparatively lenient three-year term of probation including 12 months of home detention plus 750 hours of community service.
Prosecutors in their respective sentencing memo acknowledged Singer's cooperation with the government as "historical" and "hugely significant."
Still, his cooperation was not perfect, according to prosecutors.
Singer "not only obstructed the investigation by tipping off at least six of his clients," the sentencing memo says, "but also failed to follow the government's instructions in other ways, including by deleting text messages and using an unauthorized cell phone."
"There is no licensing requirement for college admissions coaches, and no way to prevent Singer from returning to what he himself characterizes as a criminal 'way of life,'" prosecutors wrote. "Singer will undoubtedly face circumstances and opportunities that require him to choose between right and wrong. A substantial term of incarceration is critical to remind him of the consequences of crossing that line, and necessary to protect society from his wrongdoing."
Singer funneled the money he collected from the admissions scheme through a fake charity in which clients disguised payments as "charitable contributions" that conveniently doubled as a tax break for the parents paying their children's way into top schools.
Prosecutors alleged Singer took in more than $25 million from the clients, paid bribes totaling more than $7 million and transferred, spent or otherwise used more than $15 million of his clients' money for himself.
Prosecutors had also asked the court to mandate Singer pay the IRS more than $10.6 million in restitution, a $3.4 million monetary forfeiture, in addition to a forfeiture of some assets valued at more than $5.3 million.
He has already paid $1,213,000 toward the anticipated $3.4 million money forfeiture judgment from the proceeds of the sale of his residence, according to court documents. He hasn't been able to get a job while on pretrial release thanks to the case's national media attention, according to his sentencing memo.
CNN's Laura Ly and Tavleen Tarrant contributed to this report.