United States Men's National Team (USMNT) soccer player Gio Reyna's mother, Danielle, said Wednesday she was the one who reported the 1991 incident between US Soccer men's head coach Gregg Berhalter and his wife Rosalind.
Reyna says she told United States Soccer Federation (USSF) sporting director Earnie Stewart about the incident on December 11, during the 2022 Qatar World Cup.
In a statement obtained by ESPN and Fox Sports, Reyna stated: "I told Earnie that I thought it was especially unfair that Gio, who had apologized for acting immaturely about his playing time, was still being dragged through the mud when Gregg had asked for and received forgiveness for doing something so much worse at the same age."
Reyna was referring to her son Gio's recent spat with Berhalter.
Gio Reyna, one of the most accomplished young players on the USMNT squad with almost 100 games under his belt for Borussia Dortmund aged just 20, played an unexpectedly limited role in Qatar with no starts and just two substitute appearances.
Berhalter was disappointed in Reyna's effort ahead of the tournament and contemplated sending him home mid-tournament, according to multiple reports.
On Tuesday, the USMNT announced it had hired a legal team to investigate Berhalter for an allegation of inappropriate behavior.
Berhalter issued a statement through his Twitter account on Tuesday, signed by the head coach and his wife Rosalind. Berhalter described the violent 1991 moment Danielle Reyna says she reported to US Soccer.
Berhalter said he kicked his then-girlfriend, now wife. He described it as a "shameful moment" that he "regrets to this day."
The soccer coach, who led the US team in Qatar, said someone contacted US Soccer during the 2022 Qatar World Cup threatening to "take me down." Berhalter did not name Danielle Reyna in the joint statement.
"People can make mistakes and learn from them; people can also be forgiven for their mistakes," Berhalter wrote in the joint statement. "Thankfully, Rosalind forgave me.
"The intention of this statement is to provide transparency and to reinforce that a single bad decision made by a teenager does not necessarily define him for the rest of his life. We will not hide from this. We didn't then, and we won't now."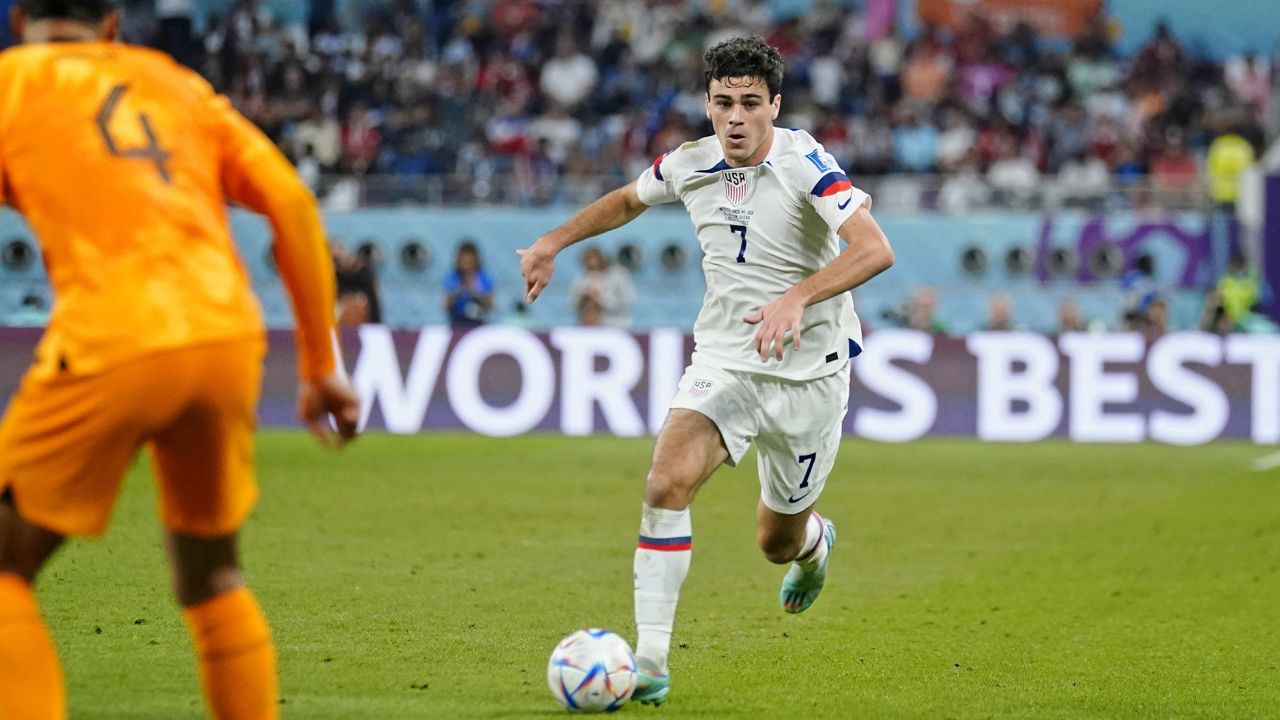 Berhalter said he and his wife have cooperated with the ongoing investigation into the accusations.
"We are embracing this opportunity to share what has shaped us and how much we have grown and learned from this over the past 31 years," the statement concluded.
US Soccer says it launched a "full review" of the men's program last month.
On Wednesday, Stewart announced Anthony Hudson will serve as the interim men's national team head coach while the organization reviews its program.
Berhalter's future with US Soccer remains uncertain. He was appointed to the position in December 2018.
On Wednesday, US Soccer said: "In the past, the customary review of the past four years of the entire program following a World Cup would begin in the summer, well ahead of any year-end contract expiration.
"The unique November-December timing of the 2022 FIFA World Cup in Qatar significantly reduced the amount of time that the Federation would have to conduct a proper assessment prior to the end of the head coach's contract."