Climate activist group Extinction Rebellion is best known for its attention-grabbing tactics. Activists have blocked roads and bridges, glued themselves to trains, smashed bank windows and sprayed fake blood over buildings.
But in two words headlining a New Year's Eve statement, the group signaled a radical change.
"We Quit," it announced.
Extinction Rebellion – widely known as XR – said it had made the "controversial resolution" to temporarily abandon tactics of mass public disruption, just as other climate groups plan to scale them up.
Instead, the group said it will focus on trying to build its numbers and become a more inclusive organization, including trying to attract people who may have felt alienated by its previous tactics.
Shifting landscape
Founded in 2018, XR has changed the face of climate protest. Its aim was to draw attention to bleak climate predictions by showing just how far activists were willing to go to demand change, including arrests and jail time.
And the strategy worked, to an extent. XR, which now has hundreds of affiliates across the world, became a household name. But its blunt tactics came at a cost: unpopularity.
The group has also found itself operating in a trickier landscape. Tighter anti-protest laws in the UK have sought to criminalize many of the tactics favored by climate organizations, upping the stakes for activists.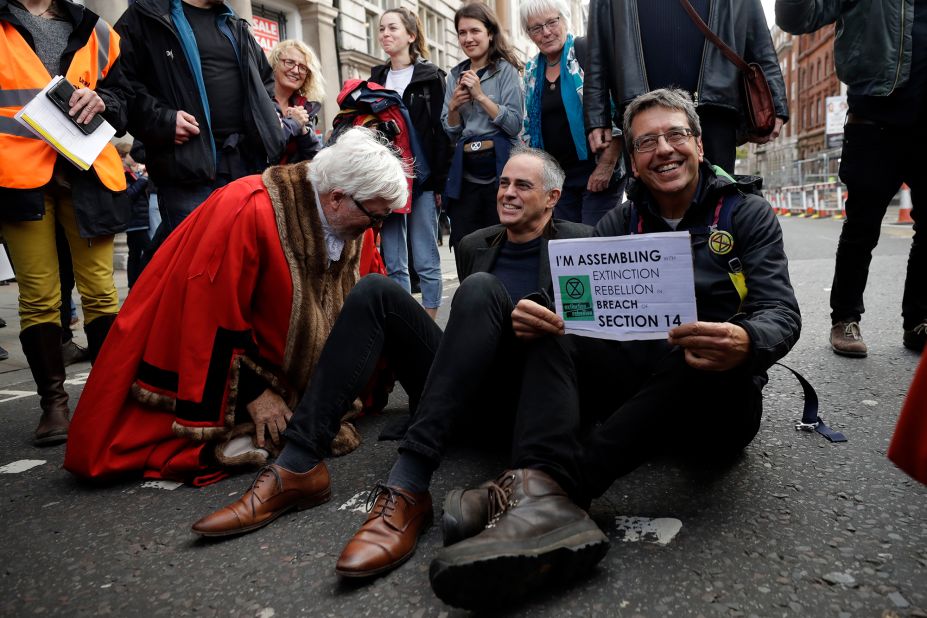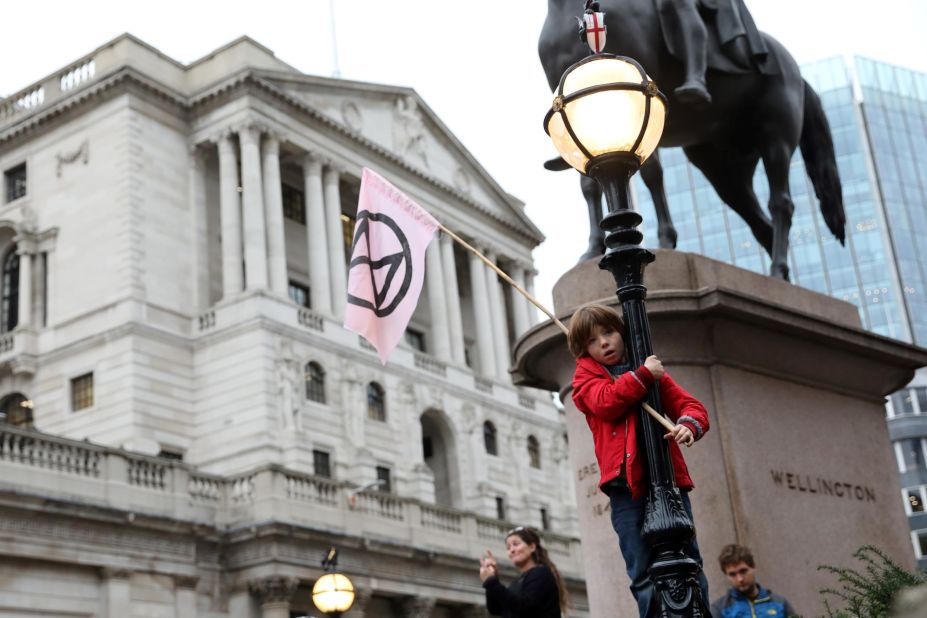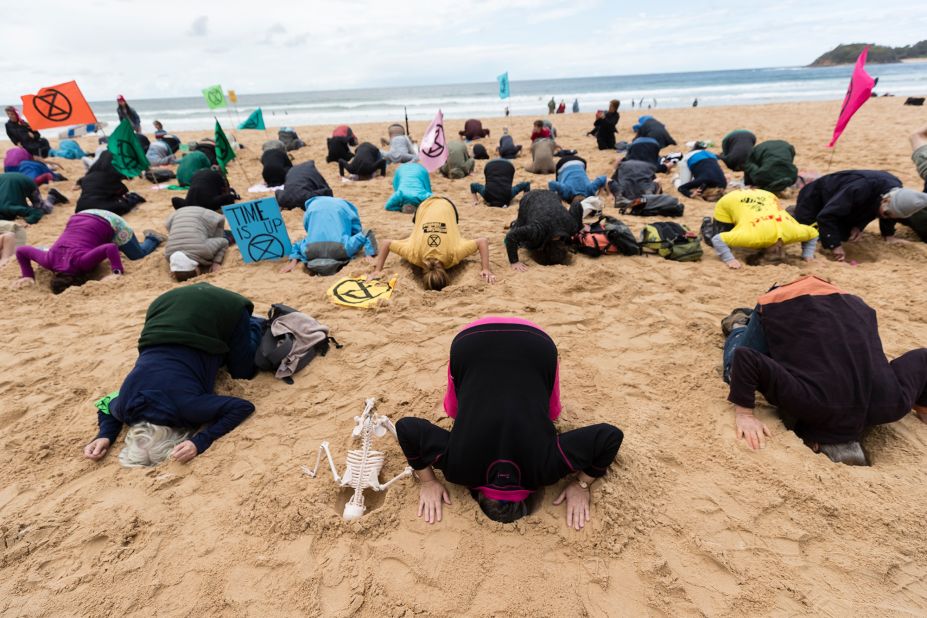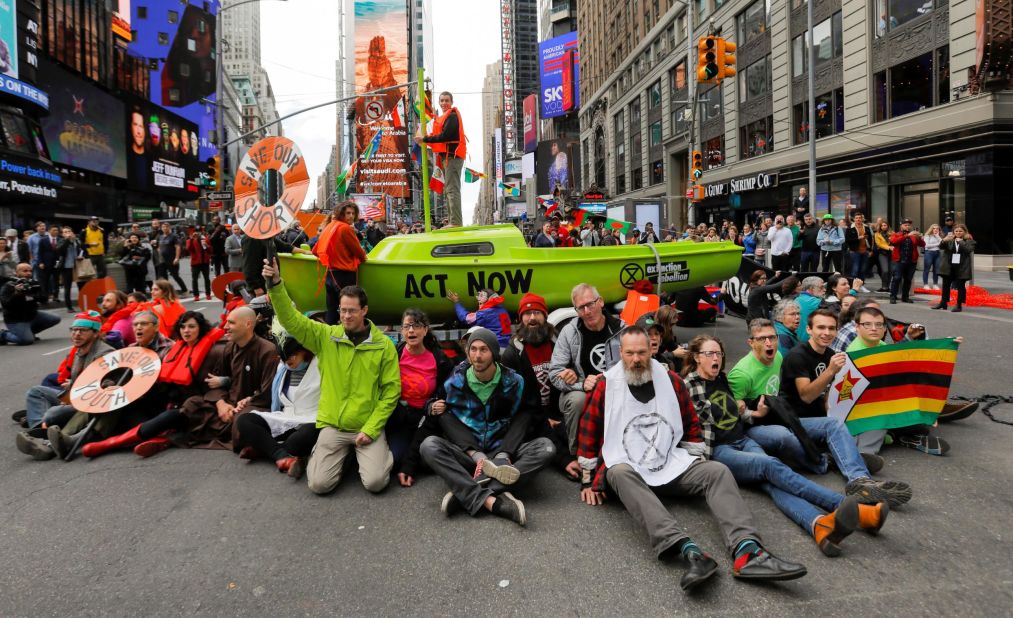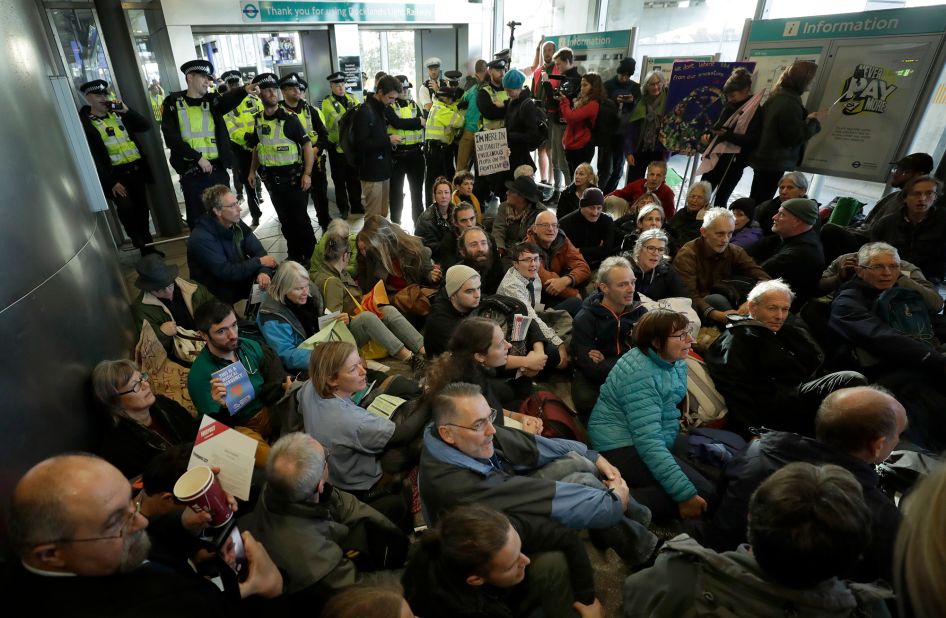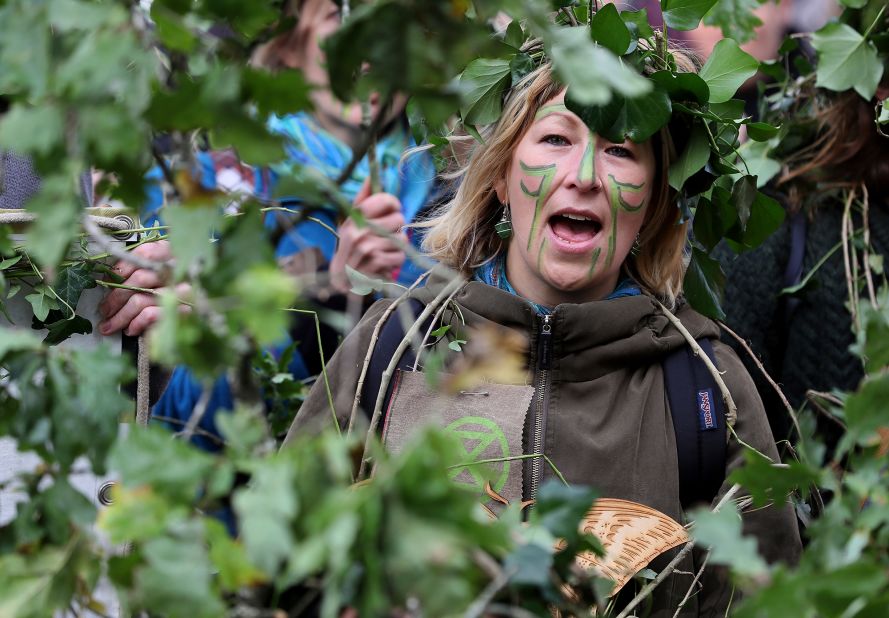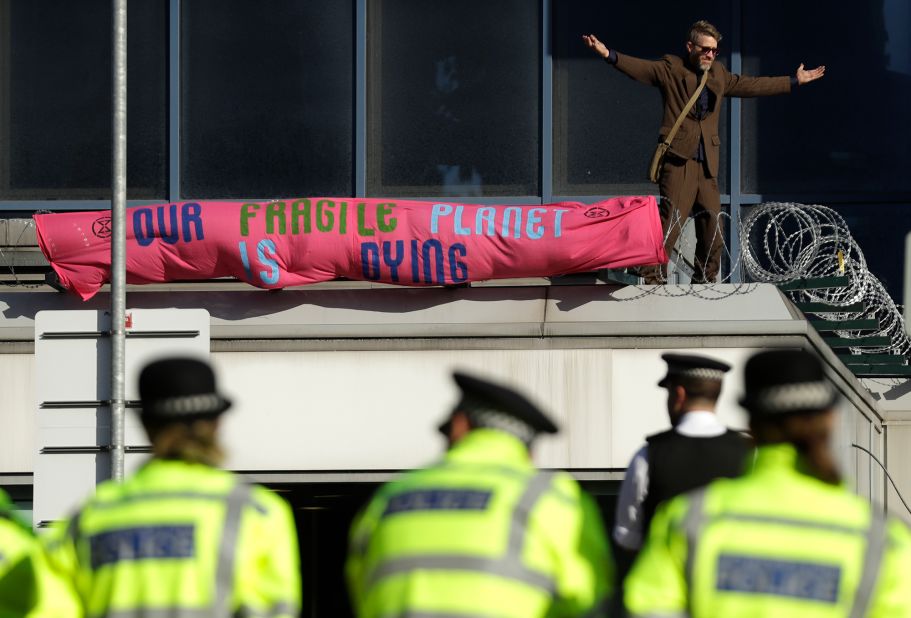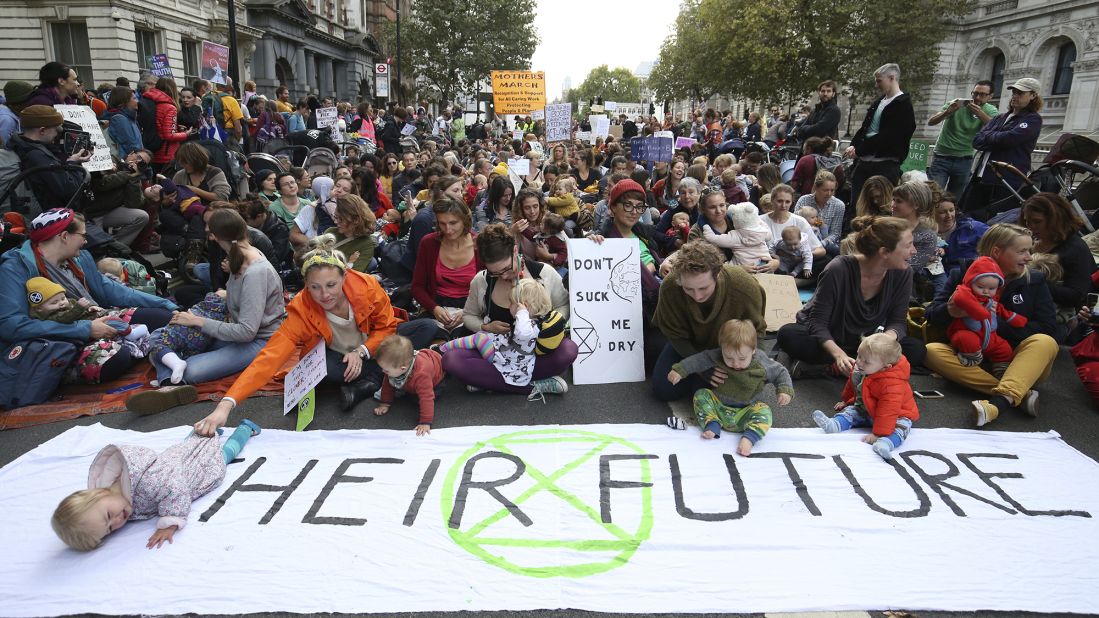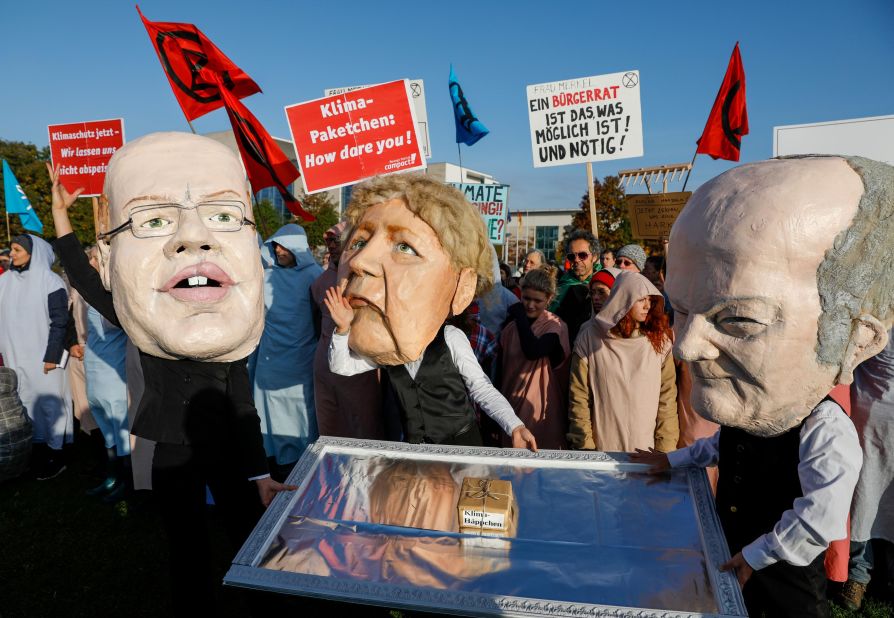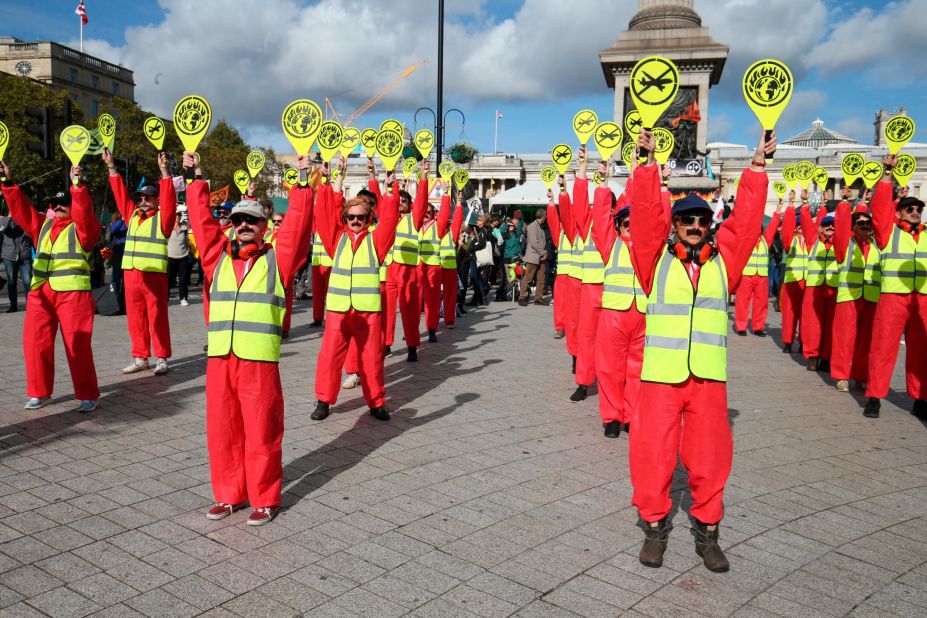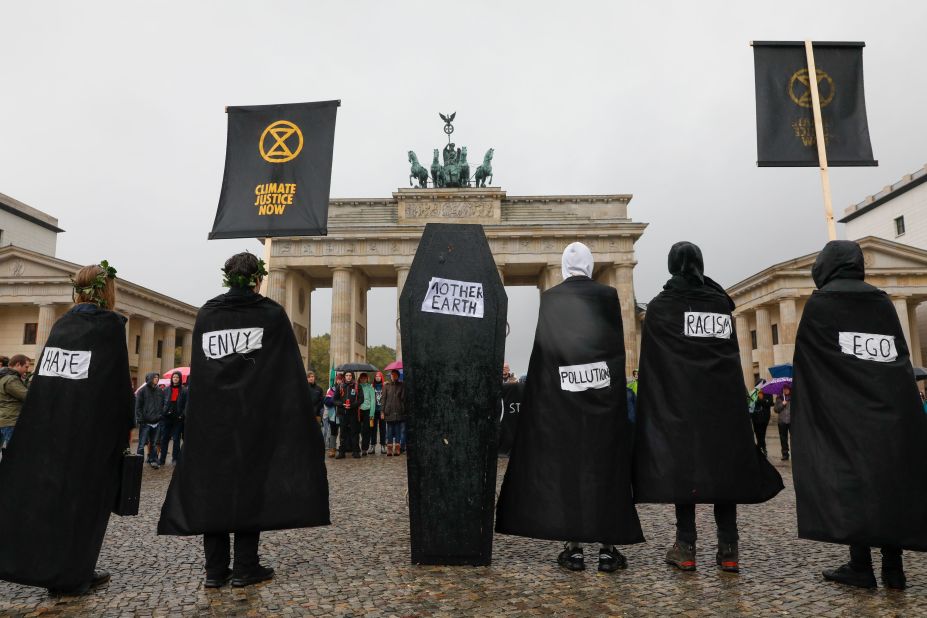 In photos: The Extinction Rebellion protests
The decision to move away from disruptive protest is a big shift and "wasn't taken lightly," said XR spokesperson Marijn van de Geer. "But we feel there's now this space where we can try something different and perhaps be a place especially for people from backgrounds where arrest is something extremely frightening."
As the impacts of climate change intensify – marked particularly in Europe by last summer's blistering heatwaves – the group believe people will be more open to its message. Conditions for change "have never never been more favourable," XR said.
Radical tactics
But as XR pulls back, some of the environmental groups that have sprung up in its wake are ramping up mass disruptive protests.
The UK group Just Stop Oil have glued themselves to roads, ziplocked their necks to goal posts, blockaded oil facilities and targeted iconic artwork. In October, in one of their most high-profile protests, they flung tomato soup over Vincent van Gogh's famous "Sunflowers" at a London Gallery.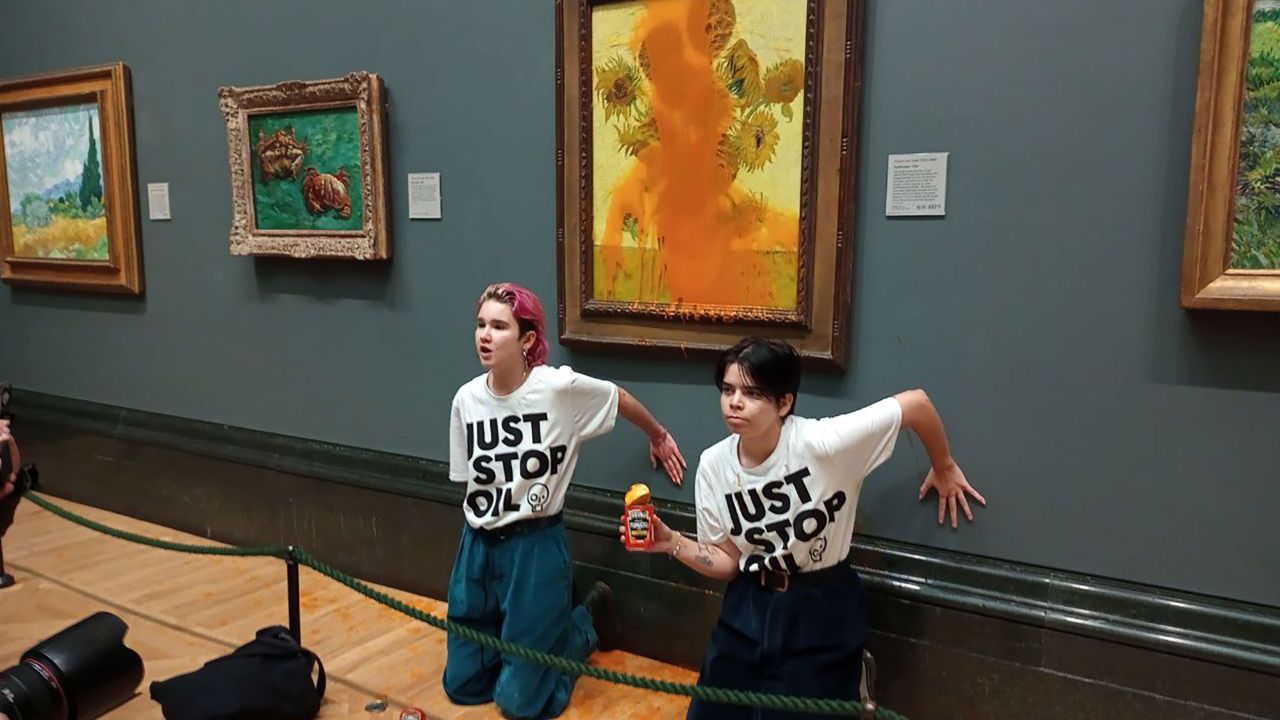 Members of the German group Letzte Generation (Last Generation) have glued themselves to roads and thrown mashed potato over a Monet painting, while their Italian counterparts, Ultima Generazione, threw pea soup over another Vincent van Gogh.
As 2023 begins, many of these groups have pledged to go further.
Letzte Generation said it will double down on protests and is prepared for more arrests and jail time – seven of its members spent Christmas and New Year behind bars.
Spokesperson Carla Rochel told CNN: "We will continue to block motorways in the new year; we will stand in the governmental district and directly confront those responsible; we will go to concert halls, football stadiums, museums, political party headquarters and all areas of society."
Just Stop Oil is also planning to ramp up disruption.
"We are barreling down the highway to the loss of ordered civil society, as extreme weather impacts tens of millions," Indigo Rumblelow, a spokesperson for Just Stop Oil, told CNN in a statement, adding, "it is time to escalate, from disobedience into civil resistance."
The activists' dilemma
Disruptive protests have succeeded in gaining attention but they have also attracted waves of criticism for disrupting daily life, delaying emergency services and damaging cultural heritage.
Herein lies the "activists' dilemma," said Robb Willer, director of the Polarization and Social Change Lab at Stanford University. Activists want to reach the public through the mass media but the best ways of achieving this are often unpopular.
Feyzi Ismail, a lecturer in global policy and activism at Goldsmiths, University of London, said that while shocking, creative tactics are needed, "preventing ordinary people from getting to work or hospital doesn't advance our cause."
Willer's research has found that disruptive protest tactics tend to reduce public support, but there are still reasons groups might want to pursue them, he said. For smaller, early stage organizations, it can be a way to gain profile and recruit members.
Campaign group Insulate Britain, for example, started blocking major roads in 2021 to demand low-carbon insulation retrofitting in the country's public housing. Videos of motorists angrily dragging protestors off roads, with one driver even nudging her SUV into an activist, made a group with an unsexy-sounding cause suddenly very high profile.
Disruptive tactics from a radical climate organization can also help draw people to more moderate organizations, according to a theory known as the "radical flank" effect. XR may be hoping to scoop up those alienated by the actions of groups like Just Stop Oil, said Willer.
XR plans to spend the next 100 days building support for an April demonstration, which they hope will see 100,000 people surround the Houses of Parliament. The ultimate aim, van de Geer said, is to prove "it's not just a bunch of tree hugging hippies that are concerned; it's everyone, and everyone wants action."