California's Robert Garcia will be sworn into office with the Constitution – and a priceless vintage Superman comic.
The comic is one of several sentimental items that will be underneath the Constitution when Garcia takes his ceremonial oath. The copy of "Superman" #1 will be joined by a photo of Garcia's parents, who died of Covid-19, and his citizenship certificate, according to a Thursday tweet from Garcia.
"I'm looking forward to being sworn-in on the U.S. Constitution," the Democrat wrote. "Underneath the Constitution will be 3 items that mean a lot to me personally. A photo of my parents who passed due to covid, my citizenship certificate & a Superman #1 from the @librarycongress."
Garcia was officially sworn into office early Saturday morning alongside other House members. It is presently unclear when the ceremonial swearing in, at which Garcia will use the comic, will take place.
In a statement emailed to CNN, Garcia explained that comics are especially significant to him because they helped him learn English after coming to the US from Peru.
"I came to America at the age of 5 as a Spanish-speaker," said the politician via email. "As a kid, I would pick up comics at old thrift shops and pharmacies and that's how I learned to read and write in English."
Additionally, Superman is a poignant symbol for Garcia's values. The superhero represents "truth and justice, an immigrant that was different, was raised by good people that welcomed them," he added in his statement. "If you look at Superman values, and caucus values, it's about justice, it's about honesty, it's doing the right thing, standing up for people that need support."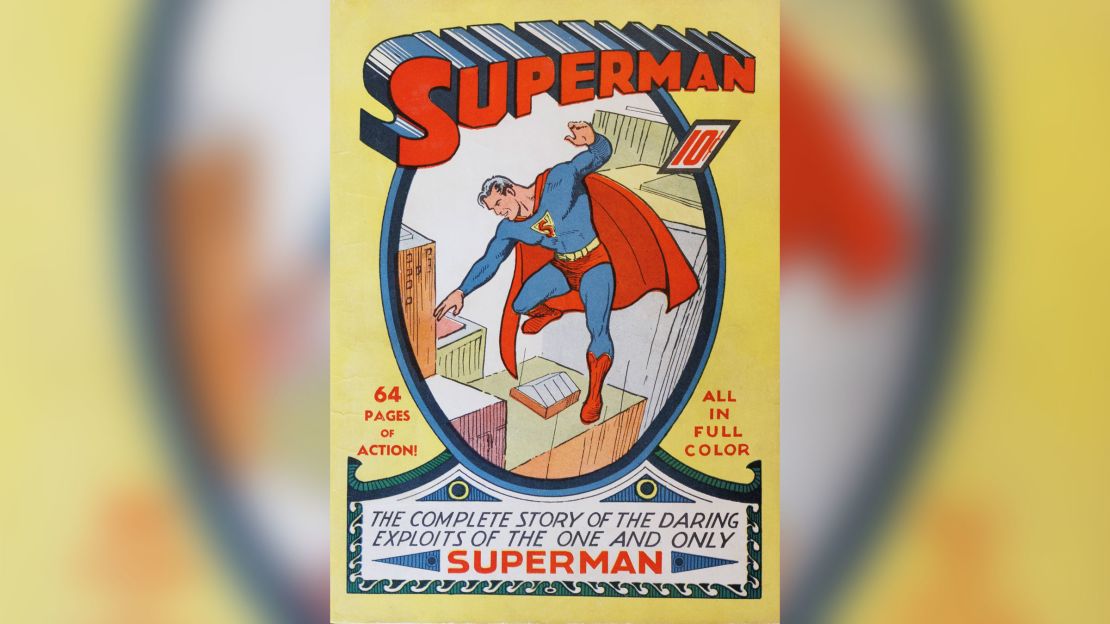 The exceptionally rare comic, released in 1939, belongs to the Library of Congress.
"Members of Congress are able to borrow many of our materials, but due to the value and rarity of the Superman 1 comic, it is among the materials that we do not lend to anyone," said the library in a statement emailed to CNN. "We are pleased, however, to have been able to offer to bring it to Congressman-elect Robert Garcia in a protective Mylar covering, and give it to him to hold underneath a copy of the U.S. Constitution during his ceremonial swearing in."
After Garcia is ceremonially sworn in, he'll hand the Mylar-protected comic back to a library employee, who will return it to the facility with a Capitol Police escort, according to the library.
The Library of Congress added that they usually provide a variety of Bibles and other religious texts for lawmakers to use when being sworn into office. In the past, special requests have included President Barack Obama's request to use President Abraham Lincoln's Bible and Representative Debbie Wasserman Schultz's request to use the Biblia Hebraica, the first complete Hebrew Bible published in America. Politicians have also used the US Constitution and state constitutions to take their oaths.