A version of this story appeared in CNN's What Matters newsletter. To get it in your inbox, sign up for free here.
This is not the end of House Speaker Kevin McCarthy's nightmare, rather just the beginning.
Having won the coveted job, the California Republican has leveled up to a new series of challenges with higher stakes for all Americans, and less room for error for a man who needed 15 tries to get the gavel.
Related: Read this profile from McCarthy's hometown
First task: make the rules
This week Republicans must try to coalesce around the concessions McCarthy made and pass a package of rules to govern the House for the next two years. It's an open question whether the party's moderates, such as they are, will all buy in to the cut, cut, cut mentality McCarthy has agreed to.
Unlike the Senate, which has standing rules that carry over from year to year, the House adopts a new rules package for each Congress. This year, in particular, as they take over from Democratic control, Republicans want to make their mark in the rules package. The Rules Committee has posted a text and summary of the proposed rule changes.
Cut, cut, cut
Some of the new elements include things that amount to framing – replacing "pay as you go" language for budget matters with "cut as you go."
Other elements could have more concrete consequences, like forcing specific votes to raise the debt ceiling and enacting spending cuts before the debt ceiling is raised. That debate will come to a head in the coming months as the government runs out of authority to add to the $31 trillion national debt.
On Sunday, Republicans all said they would try to avoid cutting defense and Medicare spending, which leaves a relatively small portion of the federal budget – think the Environmental Protection Agency and other regulatory arms of the government – from which to carve out spending.
The other way, besides spending cuts, for the government to cut down on deficit spending, is to raise taxes. The proposed rules reinstate a requirement that a House supermajority of 3/5, rather than a simple majority, sign off on any tax increases.
McCarthy's Sword of Damocles
If McCarthy fails to live up to these promises, the rules also allow for any member to force a vote on a "motion to vacate the chair" – ousting him from the speaker's chair – at any time. It would only take a handful of Republicans, along with all Democrats, to oust him.
This rules package effectively limits his ability to negotiate with the Democrats who run the rest of the federal government. McCarthy can marshal House Republicans to vote for steep spending cuts, but his greatest difficulty will be in finding legislation that can pass the House and not be immediately rejected by the Senate or vetoed by President Joe Biden.
Some Republicans are skeptical of these rules
Just like with his quest to be speaker, McCarthy will rely only on Republicans to pass the rules package and he can only afford to lose four.
Republican Rep. Tony Gonzales of Texas has already said he will oppose the rules package because he worries it will lead to cuts in defense spending.
"How am I going to look at our allies in the eye and say, 'I need you to increase your defense budget, but yet America is going to decrease ours,'" Gonzales said on CBS' "Face the Nation" on Sunday.
Another Republican, Rep. Nancy Mace of South Carolina, said on the same program that she likes a lot of the rules package, but she is "on the fence" about it because it was formulated behind closed doors with fringe Republicans.
These changes are supposed to make things more open
It's an irony both that the rules package is perceived as being hashed out behind closed doors and that those who held out on supporting McCarthy argued they were achieving a path to a more open government.
We don't yet know all of the concessions McCarthy made to bring the ultra conservatives along. Rep. Chip Roy of Texas denied during an appearance on CNN's "State of the Union" that he had been promised a position on the powerful Rules Committee, for instance. He said that would ultimately be up to the rest of the Republican conference.
There was also some question about how McCarthy would enforce a pledge to cap spending for the 2024 fiscal year at 2022 spending levels.
More messiness is coming. Maybe that's a good thing
A main issue for Roy was that individual members should be able to offer amendments and get votes on spending bills on the House floor.
Leaders from both parties have barred such amendments by the full House in order to pass bundled-up spending bills. They have relied on debate in the Appropriations and Authorization committees.
Roy is among the critics who refer to Republican and Democratic leaders as the "uniparty" for this reason.
"Too often bills are cooked up with handful of people, they're brought through with the Rules Committee, jammed through, put on the floor and you have to vote yes or no," Roy told CNN's Jake Tapper on Sunday. "A little temporary conflict is necessary in this town."
More conflict? 'I hope so'
He wants more of the openness and free form debate – the kind that Americans saw on the House floor during the speaker fight – to be present in spending discussions.
"You say, 'Well, are we going to have this kind of conflict going forward?' I hope so," Roy said.
The idea that these debates are necessary was even being adopted by critics of the drawn-out speaker fight, like Republican Rep. Dan Crenshaw of Texas.
"The more that you actually have everyone involved in it, the less likely it is that it gets blown up at the end," Crenshaw told Tapper.
Debt ceiling ahead
But things will get increasingly difficult for McCarthy, and maybe the country, when he needs to negotiate with Senate Democrats and Biden – and also appease the fringe that does not mind a trip to the brink.
Roy urged party leaders to work quickly and openly to find a path to raise the debt ceiling, rather than waiting until there's a must-do-immediately moment.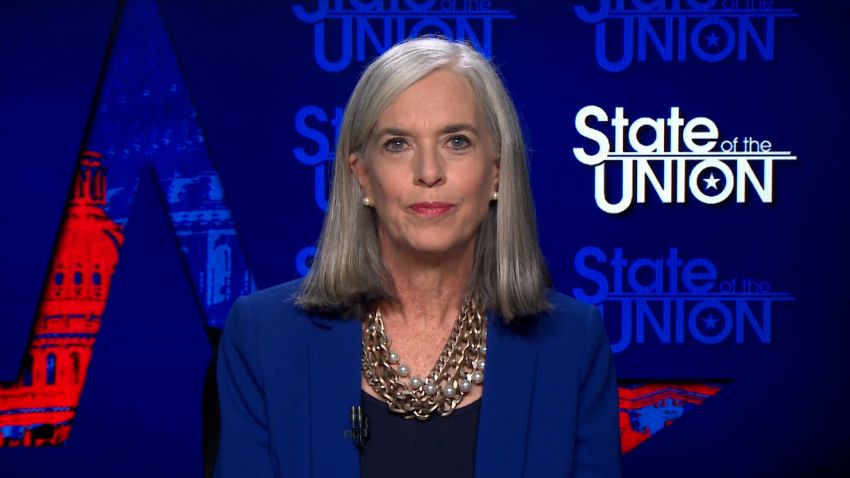 'That is a smoke screen': Top Democrat calls out Republicans after McCarthy vote