Editor's Note: Investigators looking into Ana Walshe's disappearance found a bloody knife in the basement of the home she shared with her husband. Find our latest coverage here.
The husband of the Massachusetts mother of three who has been missing since New Year's Day was arrested for misleading police investigators, the Norfolk District Attorney's office announced Sunday.
Cohasset and Massachusetts State Police "developed probable cause" to believe that Brian Walshe misled police investigators when they took him into custody to investigate his wife Ana Walshe's disappearance, according to a news release from the DA's office.
The two police departments continued searching Ana Walshe's residence for evidence of her disappearance Sunday morning, the press officer for the Norfolk DA's office, David Traub, told CNN Sunday.
Brian Walshe is expected to be arraigned Monday, according to the DA's office.
The DA's office and the Cohasset Police declined to comment on the custody status of the Walshe's three children. CNN has reached out to Massachusetts State Police for comment on the custody status.
Ana Walshe, 39, was meant to use a ride share service to catch a flight from Boston Logan International Airport for work on New Year's Day, Cohasset Police Chief William Quigley said at a news conference Friday. It was unclear if Walshe actually took the ride share, he said at the time, but authorities confirmed Walshe never boarded the flight.
Walshe's husband and her employer reported her missing several days later, when Walshe did not arrive for her work commitments in Washington, DC, the police chief said.
On Saturday, Cohasset and Massachusetts State Police said in a joint statement that investigators have "concluded" their ground search for Walshe.
The decision to suspend search efforts in the wooded area surrounding Walshe's home was made after two days of searching with "negative results," the statement said.
The ground search will not resume unless new information warrants, it added, though detectives "continue to undertake various investigative actions to determine Ms. Walshe's whereabouts."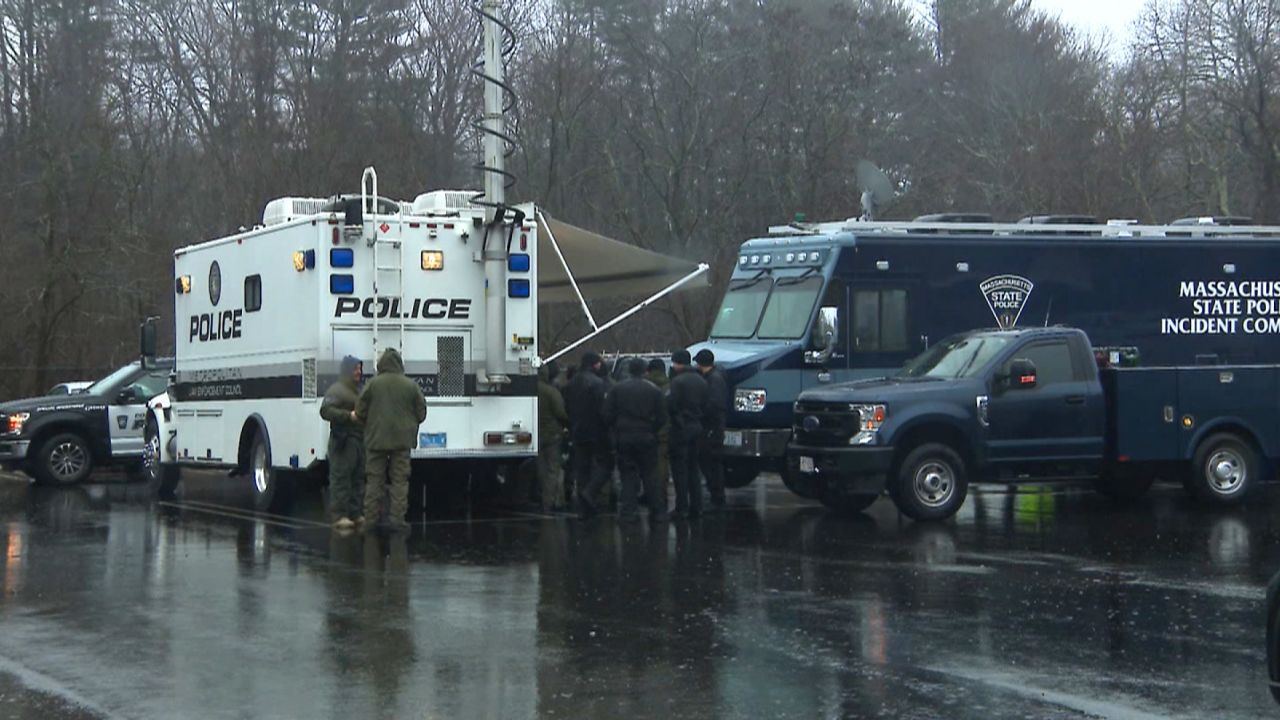 The two-day search of the area surrounding Walshe's home in Cohasset – a town on Massachusetts Bay, 20 miles southeast of Boston – involved 20 state troopers from the MSP Special Emergency Response Team, described as a "specialized unit trained in search and rescue operations," the statement Saturday said.
Three K-9 teams and the State Police Air Wing also participated, the release said, and state police divers searched a small stream and a pool but found nothing.