Josh Allen could barely hold back his emotions as he described Nyheim Hines' kick return touchdown in the Buffalo Bills' first play since teammate Damar Hamlin suffered a cardiac arrest.
With Hamlin watching from his hospital bed and after some powerful pre-game tributes, Hines took the opening kickoff from the New England Patriots 96-yards for a touchdown in a spine-tingling moment that might have been written for a movie.
Fans inside Highmark Stadium went wild in celebration, while Hamlin took to Twitter to celebrate the play, saying: "OMFG!!!!!!!!!!!!!"
Dr. Timothy Pritts, one of Hamlin's doctors at UC Medical Center in Cincinnati, said Monday that Hamlin set off the alarms in ICU by getting out of his chair and jumping up and down at the thrilling runback.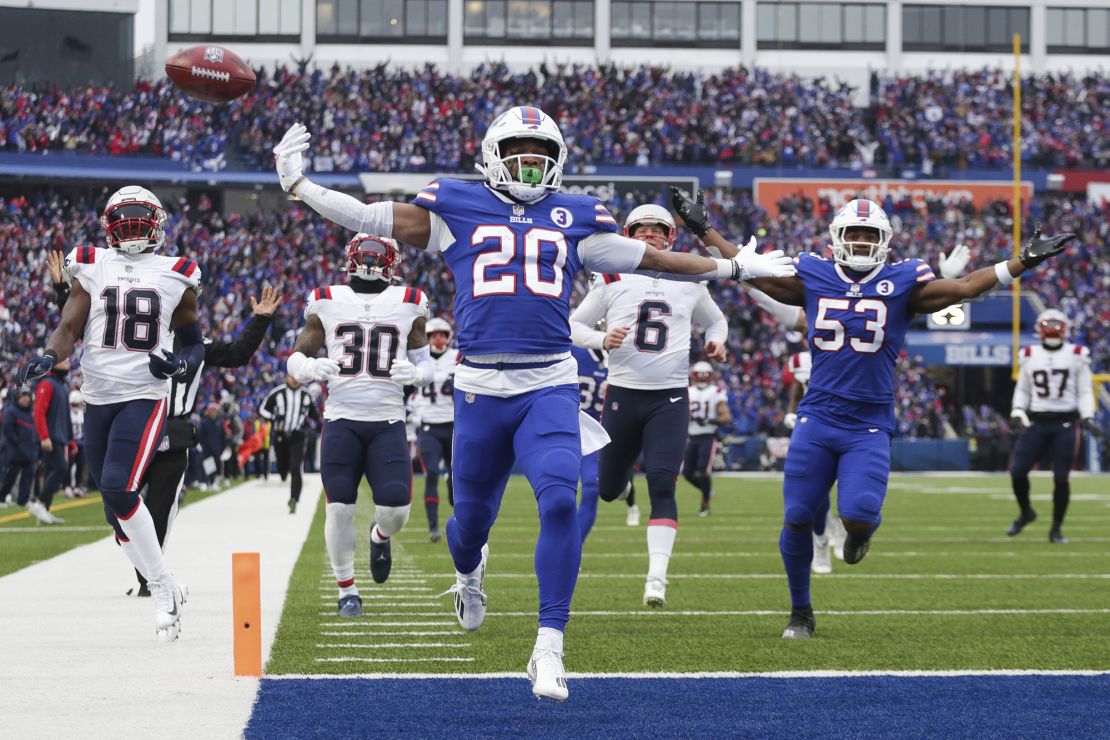 Bills quarterback Allen had to hold back tears as he described what that moment was like for him and the rest of the Bills team.
"I can't remember a play that touched me like that, I don't think in my life. It's probably No. 1," Allen told reporters after the game, per the NFL.