Angela Bassett made history on Tuesday night in Los Angeles, when she won the Golden Globe for best supporting actress in a film for "Black Panther: Wakanda Forever," becoming the first performer to win a Globe in an acting category for their role in a Marvel film.
Bassett accepted the trophy for her role of Queen Ramonda in the "Black Panther" sequel, which was marked by the absence of late titular star Chadwick Boseman.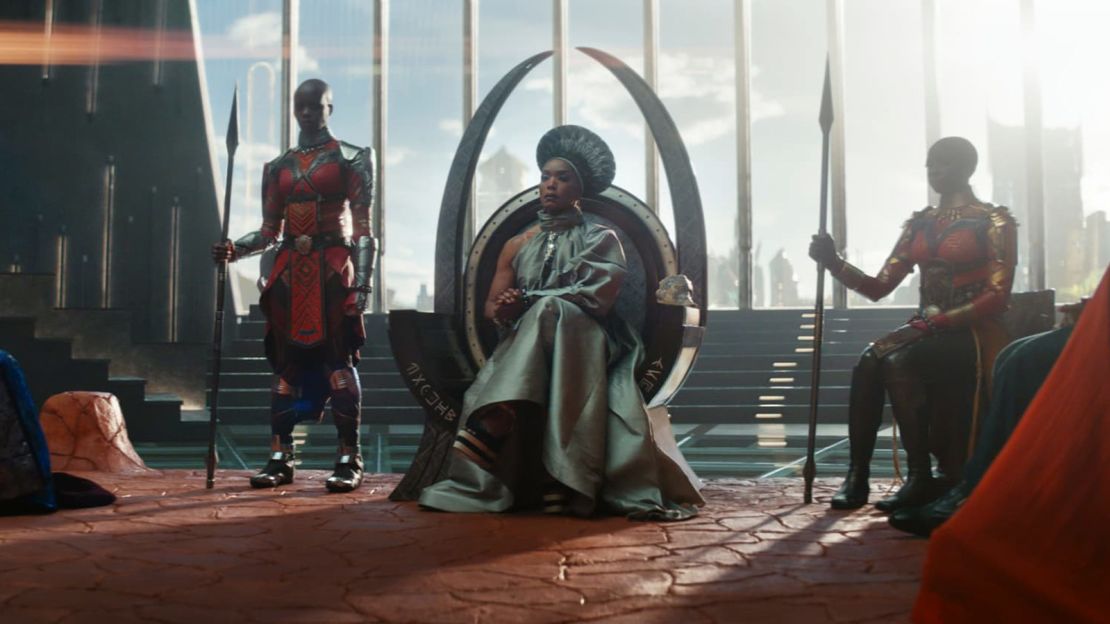 In her acceptance speech, Bassett spoke about the loss of Boseman and how the "Wakanda Forever" cast and crew came together.
"We mourned, we loved, we healed and we were surrounded each and every day by the light and the spirit of Chadwick Boseman," she said.
She added: "We have joy in knowing that with this historic 'Black Panther' series, it is part of his legacy he helped lead us to, we showed the world what black unity, leadership and love looks like beyond, behind and in front of the camera."
She also addressed Marvel fans, thanking them for "embracing these characters and showing us so much love."
"We just made history with this nomination and with this award. It belongs to all of you and all of us," she said.
Previously, Bassett was nominated and won for a Golden Globe for lead actress in a film, comedy or musical for 1993's Tina Turner biopic "What's Love Got to Do with It."