A trial of 24 rescue workers has begun in Greece, prompting criticism from human rights groups and the European Parliament, which has called the proceedings "the largest case of criminalization of solidarity in Europe."
The trial of Sean Binder, Sarah Mardini and 22 other volunteers from the search and rescue NGO Emergency Response Center International began in Lesbos on Tuesday, according to Grace O'Sullivan, an EU lawmaker who said she accompanied Binder to court.
The two highest-profile defendants, Binder and Mardini, were arrested in 2018 after they took part in several search and rescue operations around the Lesbos island to assist refugees stranded at sea.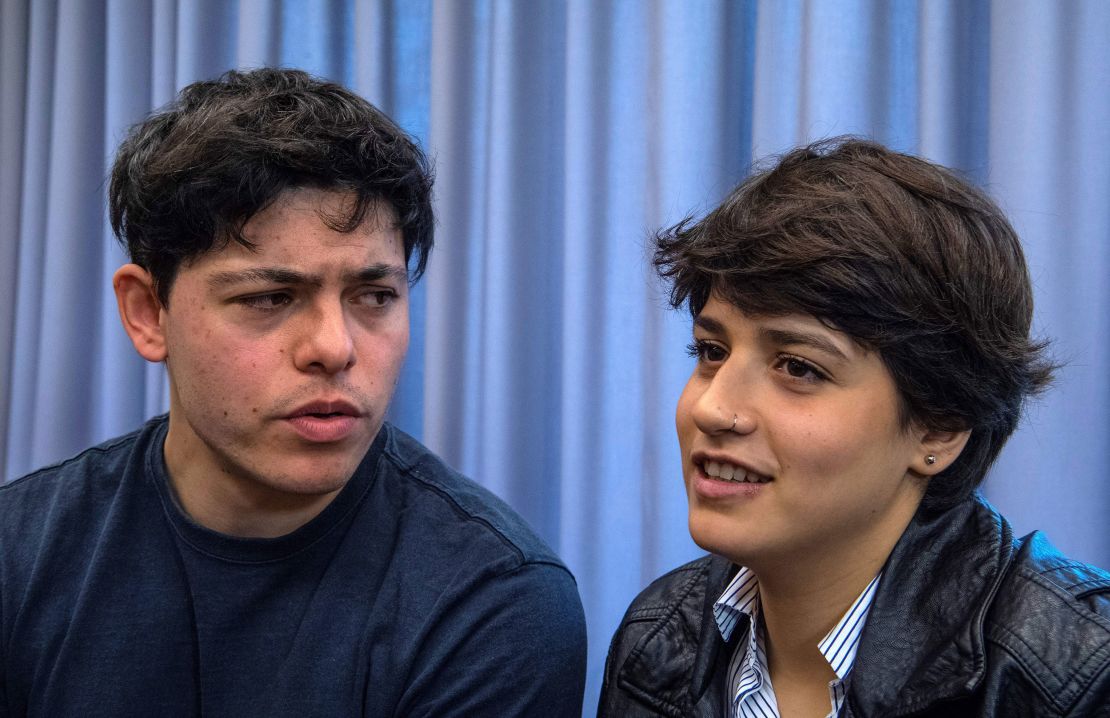 Binder, a trained diver, is a dual Irish and German citizen, while Mardini is a Syrian refugee who herself arrived to Europe via sea.
Mardini gained international attention after it emerged that she and her sister saved the lives of fellow asylum seekers when the boat they were traveling on from Turkey to Greece encountered difficulty. Mardini's sister Yusra went on to swim for the Refugee team at the Olympics. The sisters' story was recently brought to life in the Netflix film "The Swimmers."
Mardini returned to Greece in 2016 to volunteer with Emergency Response Center International where she worked alongside Binder.
The two have been charged with felonies including espionage, assisting smuggling networks, membership of a criminal organization, and money laundering and could face up to 25 years in prison if found guilty, according to a European Parliament report published in June 2021.
Mardini's lawyer Zacharias Kesses in 2018 called the allegations "arbitrary," adding in a video message that the claims have "nothing to do with real evidence." Binder has also denied the allegations, warning that their case had "frightened people away from doing this kind of work."
The case is "currently the largest case of criminalization of solidarity in Europe," according to the European Parliament report.
"All we are asking for, all our lawyers have demanded is that the rule of law is respected. That Greek laws are respected," Binder told journalists on Tuesday after the court hearing wrapped for the day.
"We want the rule of law, and we will find out Friday if we will get the rule of law or the rule of flaws" Binder continued, saying the prosecution had made "flaw after flaw" in their case.
In a December 22 statement, Human Rights Watch called on the Greek prosecutor to drop the charges, saying the case "effectively criminalizes life-saving humanitarian solidarity for people on the move."
Nils Muižnieks, Director of Amnesty International's European Regional Office, said in a January 5 statement that the trial "reveals how the Greek authorities will go to extreme lengths to deter humanitarian assistance and discourage migrants and refugees from seeking safety on the country's shores."
"It is farcical that this trial is even taking place. All charges against the rescuers must be dropped without delay," Muižnieks added.