Leaders of the Nassau County Republican Party on Wednesday called for Rep. George Santos, elected to represent New York's 3rd Congressional District in November, to resign from office over his lies to voters and fabrications about his personal life.
Santos, however, swiftly rejected the calls to resign, and so far, House Republican leadership, operating with a razor-thin majority, has not called for him to step down and risk a special election in a swing district.
"Today, on behalf of the Nassau County Republican Committee, I'm calling for his immediate resignation," chairman Joseph G. Cairo said at a news conference on Long Island, adding that the congressman's campaign was made up "of deceit, lies and fabrication."
"He deceived voters," Cairo said. "His lies were not mere fibs. He disgraced the House of Representatives. … He's not welcome here at Republican headquarters."
Cairo was joined by a slate of local party officials and, remotely from Washington, DC, Republican Rep. Anthony D'Esposito, who also called for Santos to step down. D'Esposito was joined later Wednesday in calling for Santos' resignation by four more in the House GOP: New York Reps. Nick LaLota, Nick Langworthy and Brandon Williams, as well as South Carolina Rep. Nancy Mace.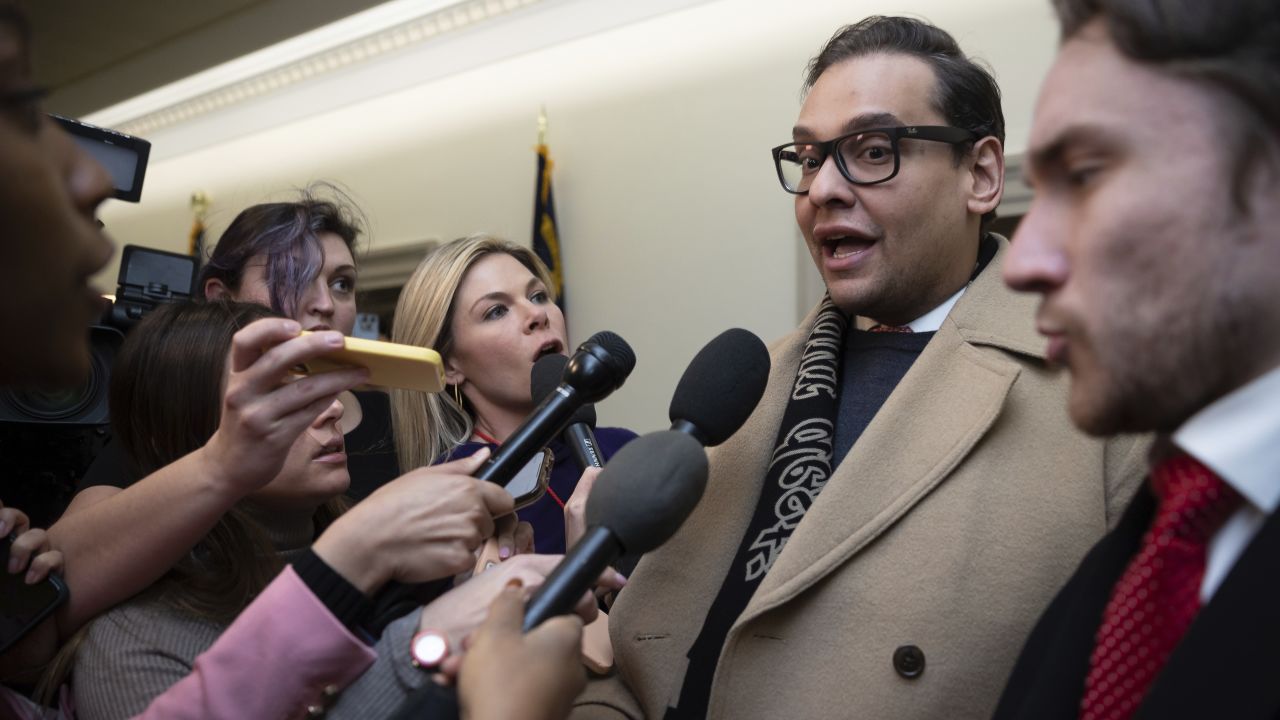 Langworthy, who also chairs the New York state GOP, said in a statement that Santos "cannot be an effective representative and it would be in the best interest of the taxpayers to have new leadership."
Moments after the news out of Nassau County broke, Santos, who was in Washington at the time, refused to resign.
"I will not," he told reporters on Capitol Hill when asked if he will step down. He refused to answer additional questions as he went into an elevator.
The top Republicans in the House – Speaker Kevin McCarthy, Majority Leader Steve Scalise and Majority Whip Tom Emmer – did not answer questions from CNN about Santos and the Nassau County GOP's calls for his resignation.
A source close to House GOP leadership said the calls from the county GOP will not have any bearing on their decision regarding Santos' political future.
The source said Republicans leaders are far more cognizant of the fact that a Santos resignation would tee up a special election in a Biden-won district, and Democrats would have a real shot of winning it, making the House GOP's razor thin majority even slimmer. Santos flipped the seat in November.
"So, it's a simple numbers game for leadership right now," the source said.
New York Republican state Sen. Patricia Canzoneri-Fitzpatrick called for McCarthy to join her and local lawmakers in demanding Santos' resignation during an interview with "CNN This Morning" on Thursday.
"I do," she told CNN's Kaitlan Collins when asked if she wants McCarthy to back up New York Republicans calling for Santos to step down. "I think he has an obligation to make sure the 3rd Congressional District is represented by an honest person and a person of his word."
'It is probably impossible to shame the shameless'
Nassau County GOP officials said constituent calls in Santos' district will be redirected to D'Esposito's office and that Santos has been completely cut off from the party. But Cairo, the chair, said he has not spoken to McCarthy – who enjoyed Santos' support in his struggle to win the speakership last week – and did not immediately put forward a candidate for a potential special election to replace Santos.
"There's no vacancy now and that's a premature question," Cairo said. He added that he had not spoken to Santos since after the initial report questioning his background. State Sen. Jack Martins is among the rumored favorites to run should the seat come open, though he expressed doubts in his remarks that Santos would leave.
"It is probably impossible to shame the shameless," Martins said.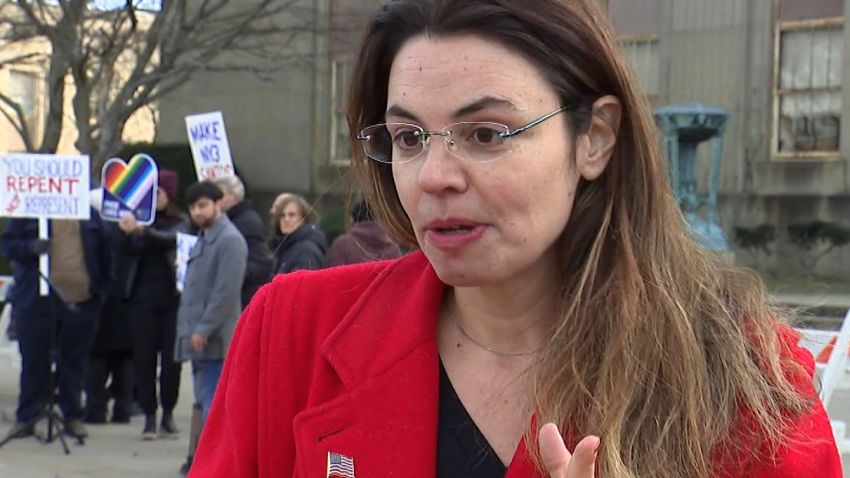 Santos voters speak to CNN after his false claims were revealed
Pressed on why the party backed Santos both in 2020 and again in 2022, Cairo conceded that his vetting process was insufficient but repeatedly noted that Santos came from Queens and had been vouched for by the party there.
"He was not someone that we knew," Cairo said. "We trusted him and shame on us for doing that."
The state's messy redistricting process also contributed to Santos' ability to evade serious scrutiny. In 2020, under the old maps, Democratic Rep. Tom Suozzi, who has since retired, was considered invulnerable.
"People were not knocking down the door to run," given Suozzi's strength, Cairo said. Two years later, a late court order to redraw gerrymandered district lines limited the county party's options, he added.
Cairo, in describing the depth of the deception, claimed that Santos once "told me he was a star on the Baruch (College) volleyball team." (Santos never attended the school.)
A barrage of complaints
The call for Santos' resignation is just the latest hurdle the GOP freshman congressman has confronted in recent weeks.
On Tuesday, New York Democratic Reps. Ritchie Torres and Daniel Goldman filed a formal complaint with the House Ethics Committee requesting an investigation related to Santos' financial disclosure reports. In response, Santos insisted that he's "done nothing unethical."
And on Monday, the Campaign Legal Center, a campaign watchdog group, filed a complaint with the Federal Election Commission against Santos. The group accused him of illegally using campaign funds to pay personal expenses and concealing the source of more than $700,000, as well as his campaign falsifying how it spent campaign funds.
Other complaints have been made by groups, including American Bridge 21st Century, a group aligned with Democrats, urging an investigation of the financial disclosure reports Santos filed with the US House of Representatives as a candidate. The liberal advocacy group End Citizens United has also alleged Santos failed to file accurate and complete financial disclosure reports.
Additionally, the congressman's personal finances are under investigation by federal prosecutors in New York.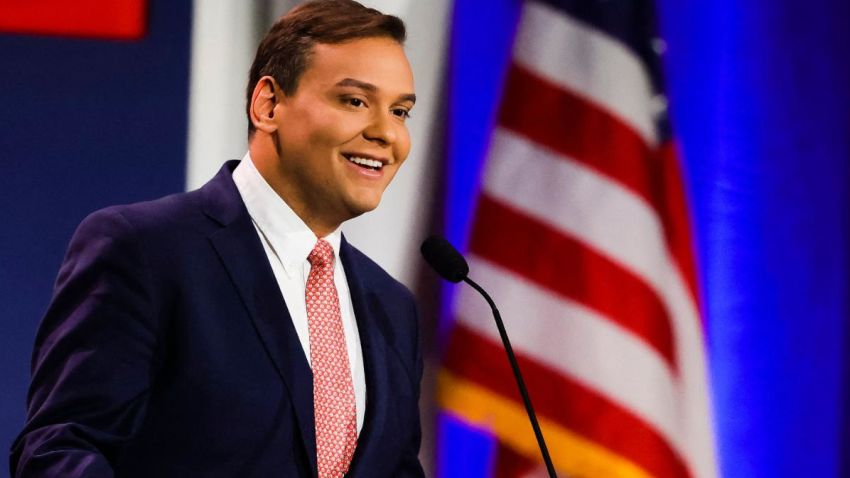 Maggie Haberman says George Santos coverage is a 'death of local media' story. Here's why
Santos has faced growing criticism after The New York Times first reported Santos' biography appeared to be partly fictional last month. CNN confirmed claims Santos has made about his education and employment history found the same discrepancies.
Santos admitted to lying about attending Baruch College and New York University as well as misrepresenting his employment at Goldman Sachs and Citigroup but claimed he hadn't committed any crimes, in interviews with WABC radio and the New York Post last month.
In a separate matter, CNN also confirmed reporting from the Times that Santos was charged with embezzlement in a Brazilian court in 2011, according to case records from the Rio de Janeiro Court of Justice. However, court records from 2013 state that the charge was archived after court summons went unanswered and they were unable to locate Santos.
Santos denied that he had been charged with any crime in Brazil in the interview with the New York Post.
This story has been updated with additional reporting.
CNN's Jack Forrest, Jessica Dean, Melanie Zanona, Manu Raju, Kristin Wilson, Andrew Seger and Daniella Diaz contributed to this report.