The Western alliance's response to Russia's invasion of Ukraine received a shot in the arm this week as multiple European nations for the first time answered President Volodymyr Zelensky's longstanding call to supply modern battle tanks to Kyiv.
France, Poland and the United Kingdom have pledged to soon send tanks for the Ukrainian military to use in its efforts to protect itself from Russia. Finland is considering following suit.
Britain plans to send a dozen Challenger 2 tanks and additionally artillery systems as part of efforts to "intensify" support for Ukraine, Downing Street said. Zelensky thanked Prime Minister Rishi Sunak "for the decisions that will not only strengthen us on the battlefield, but also send the right signal to other partners" after the two leaders spoke by phone Saturday.
Speaking alongside Zelensky in the Ukrainian city of Lviv on Wednesday, Polish President Andrzej Duda said he hoped tanks from a range of Western allies would "soon sail through various routes to Ukraine and will be able to strengthen the defense of Ukraine."
The moves have piled pressure on Germany, which last week said it would transfer infantry fighting vehicles to Kyiv but is yet to commit to sending tanks. Chancellor Olaf Scholz has insisted that any such plan would need to be fully coordinated with the whole of the Western alliance, including the United States.
Western officials told CNN said that the decision by some countries but not others to send more tanks was part of a broader assessment of what was happening on the ground in Ukraine. NATO allies have spent recent weeks talking in detail about which countries are best placed to provide specific types of assistance, be it military equipment or money.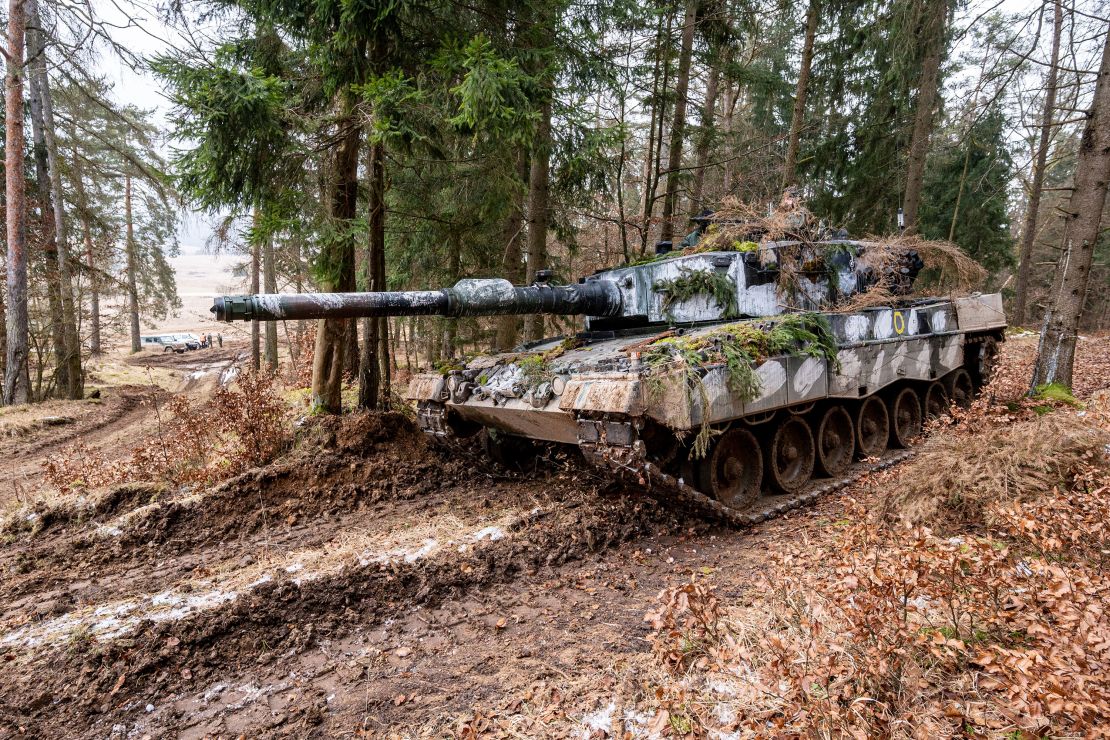 One senior Western diplomat suggested that more countries could increase their levels of military support in the coming weeks as the war enters a new phase, and a fresh Russian offensive could be just around the corner as the anniversary of the invasion approaches.
But Germany's support is seen as crucial. Thirteen European countries, including Poland and Finland, are in possession of modern German Leopard 2 tanks, which were introduced in 1979 and have been upgraded several times since, according to the European Council on Foreign Relations think tank.
While any re-export of the tank by these nations would typically need approval from the German government, Berlin has suggested it would not block their transfer to Kyiv.
Vice Chancellor Robert Habeck said Thursday that Berlin would not stand in the way of other countries re-exporting Leopard tanks.
"Germany should not stand in the way of other countries taking decisions to support Ukraine, independent of which decisions Germany takes," Vice Chancellor Robert Habeck said Thursday said on the sidelines of a Greens party meeting in Berlin.
German deputy government spokeswoman Christiane Hoffmann said Friday that it had not received an official request from Poland or Finland.
"There is no question to which we would have to say no. But we're saying right now that we are in a constant exchange about what is the right thing to do at this point in time and how we best support Ukraine," Hoffmann told reporters.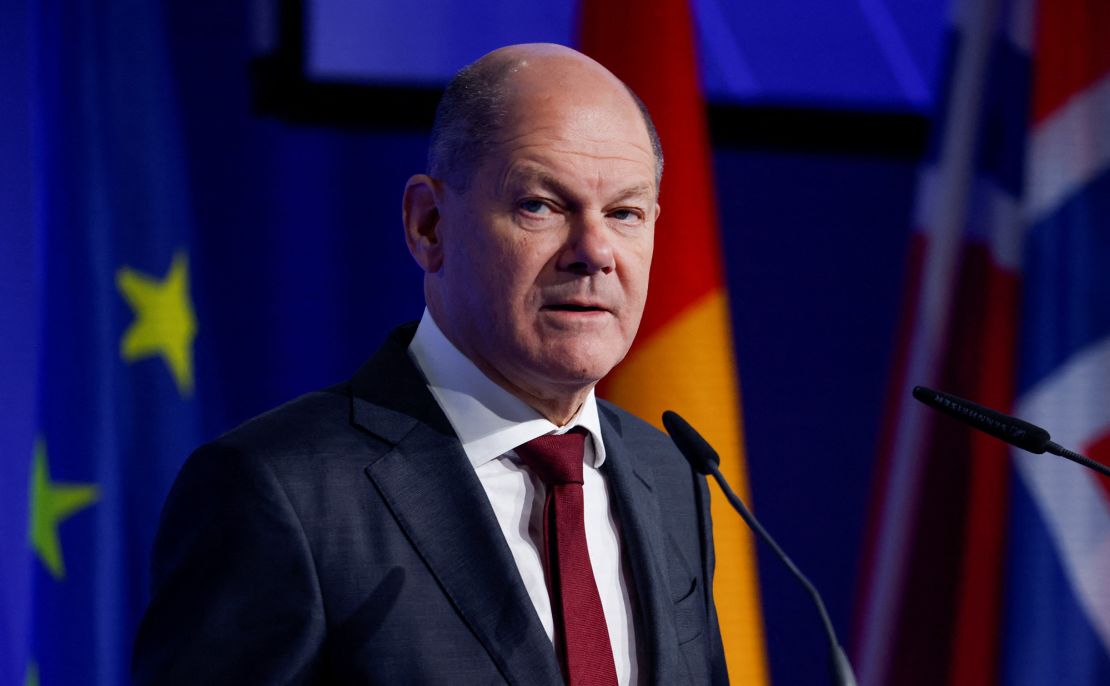 General Valery Zaluzhny, Ukraine's most senior military commander, told the Economist in December that the military needed around 300 tanks to beat back the Russians. The European Council on Foreign Relations estimates that around 2,000 Leopard tanks are spread across Europe.
Oleksiy Danilov, secretary of the National Security and Defense Council of Ukraine, said on Thursday he was confident that the tanks promised from the European partners would be delivered "very, very fast" and that Ukrainian Armed Forces would "master" the use of the tanks "in a matter of weeks."
The decision of NATO members to send the tanks to Ukraine is not an uncontroversial move. German diplomats are privately briefing their concern that it marks an escalation in the West's response to Russia and will be viewed in Moscow as an provocation.
Other European officials argue that the West has already transfered plenty of other advanced weapons that have been used to kill Russians, as well as provided intelligence used extensively to the benefit of Ukraine. Notably, the US has supplied its long-range advanced HIMARS rocket systems to Ukraine, which have helped it turn the tide of the war in recent months. In light of this, the officials contend, sending additional tanks is not that significant an escalation, regardless of what Moscow might say.
While European allies remain largely united in their support of Ukraine, diplomats who spoke to CNN said there was disagreement as to whether sending tanks and more weapons is the fastest and most effective way to bring the conflict to an end.
According to the Kiel Institute's tracker on how much nations have donated to Ukraine, the UK, France and Poland have given $7.5bn, $1.5bn and $3.bn respectively. That money comprises a combination of military, financial and humanitarian aid, with Poland previously sending over 200 Soviet-style tanks.
European citizens remain strongly in favor of providing support to Ukraine, according to a recent Eurobarometer poll, which found that 74% thought European countries should continue to provide assistance. This means that if Germany does decide to move in line with France, the UK and Poland, it will probably find it has the political cover to do.
It is expected that the UK and France will continue to pressure Germany into joining them in the effort in coming days. If they succeed it would mean the three major European powers in lockstep as the war rumbles toward its one-year anniversary.