For years, Manchester United ruled over English football, collecting 13 Premier League trophies between 1992 and 2013, as well as the world's best players and legions of fans.
But since the retirement of legendary manager Alex Ferguson in 2013, United fans have watched their kingdom crumble, as another was being built across town at Manchester City.
But a 2-1 victory on Saturday over City, albeit in controversial circumstances, has suddenly placed Manchester United in the Premier League title race and seemed to confirm a resurgence at last for United fans.
Now, their team has won 12 of its last 13 games in all competitions and is on a run of nine consecutive victories, after a poor start to the season in which it was bottom of the table at one point, and obliterated by City 6-3 in October.
So what is behind the resurgence of one of the world's biggest clubs?
Erik ten Hag
Since Ferguson retired in May 2013, United have cycled through six managers and two caretakers managers, each of whom have largely underperformed at a club used to winning trophies. Only Jose Mourinho lasted more than two years.
Following a disastrous start to his tenure, Erik ten Hag appeared to be conforming to the pattern but he has stamped his authority on this United side on and off the pitch.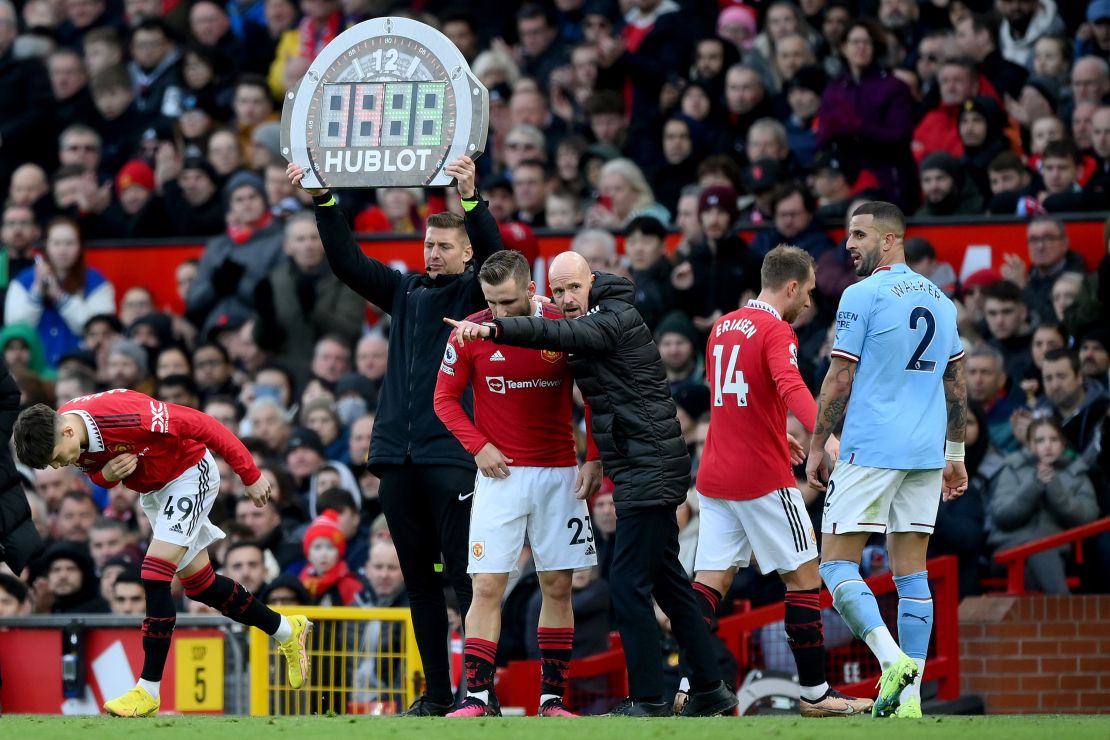 Off the pitch, Ten Hag has enforced discipline within the squad – Marcus Rashford was dropped to the bench last month for oversleeping, as was Alejandro Garnacho after he missed the start of team meetings during pre-season, while Cristiano Ronaldo was axed from the squad for a game after he refused to play as a substitute the previous week.
"At a top club like this, it has to be like that," defender Luke Shaw said, according to ESPN, after Ten Hag dropped Rashford. "I think that people can't do whatever they want and maybe that's been part of the problem in the past with people getting away with silly little things.
"The manager takes all of that into consideration. Like you've seen today, if you're not keeping the standards high then you won't play."
Marcus Rashford's form
Against City on Saturday, it was Rashford who scored the winning goal, prodding Garnacho's cross into the net.
With that goal, Rashford became the first Manchester United player to score in seven consecutive appearances since Ronaldo in April 2008 and his sparkling form is at the heart of United's success this season.
"He learned already, he knows that in top football you have to suffer, you have to sacrifice, you have your painful moments, especially a player like he is, he is unstoppable," Ten Hag said afterwards, according to Reuters.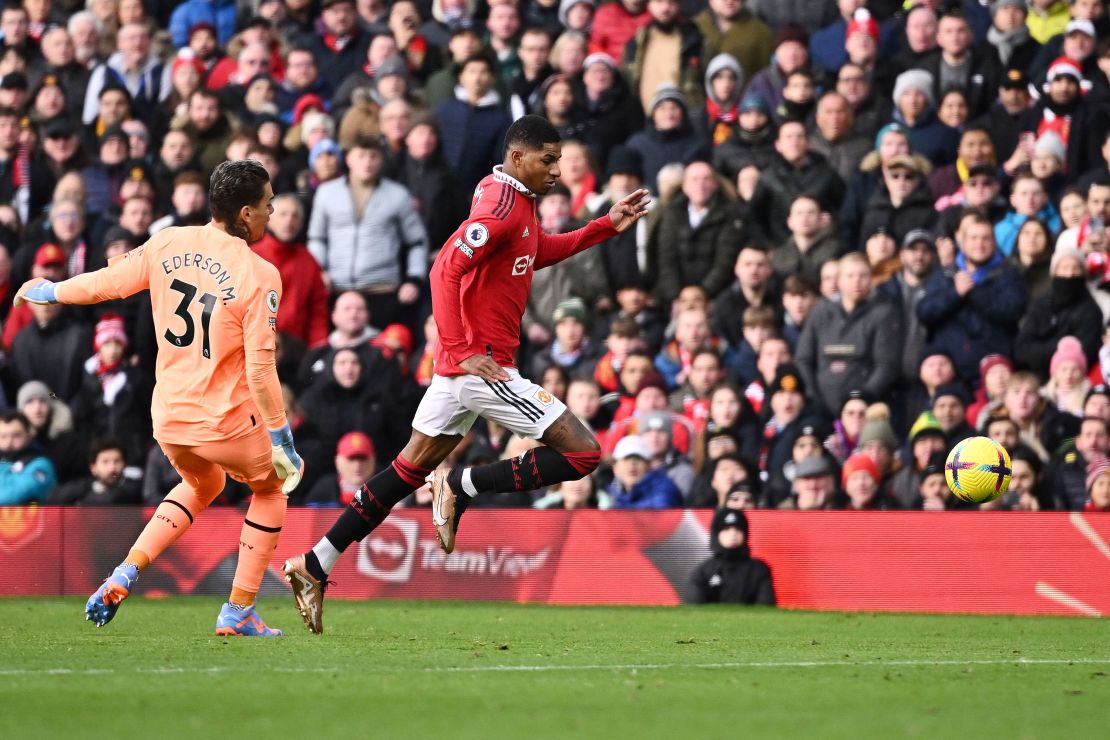 It marks a stark contrast from last year, when the 25-year-old scored just four goals in 25 Premier League games, lost his spot in the England squad and it seemed as if his promising career was unraveling.
Under Ten Hag, Rashford appears to have regained some confidence and adopted a more targeted approach to his game, scoring more goals from close range – 78% of his shots have come from inside the box this season compared to only 59% in 2019-2020, according to Sky Sports.
Summer Signings
Behind Rashford, Casemiro has transformed United in the midfield since joining in August on a £60 million ($73m) transfer from Real Madrid.
Watching United's humiliating 4-0 defeat against Brentford just before he signed, Casemiro texted his agent, saying: "Tell them I'll fix this," English newspaper the Daily Telegraph reported.
Without the five-time Champions League winner, United's defense has suffered this season, conceding 1.5 goals and 11.5 shots per game when he is missing compared to 0.6 goals and 8.4 goals when he plays, according to the Telegraph.
But Casemiro has done much more for United than just shoring up defensive frailties, bringing world-class distribution and that elusive 'winning mentality' too.
"He's so important," said Ten Hag, according to the BBC. "He's the cement between the stones. His defending, his organization, he knows his position, anticipating and pointing players into the right position, winning balls in midfield."
Recent World Cup winner Lisandro Martinez has also contributed to United's renaissance since he joined over the summer, forming an impressive partnership with Raphael Varane at center-back to further strengthen the club's defense, which was so porous last season.
Change of tactics
Under Ten Hag, United's tactics have been more nimble, and sometimes unconventional, such as moving left back Luke Shaw to center back.
Originally, this move was forced due to injuries and international commitments, but Shaw remained in this unfamiliar position, with his pace used to counter Wolverhampton Wolves' speed on the right hand side last week, and his left foot used to "get better angles on the pitch," Ten Hag told United's official website.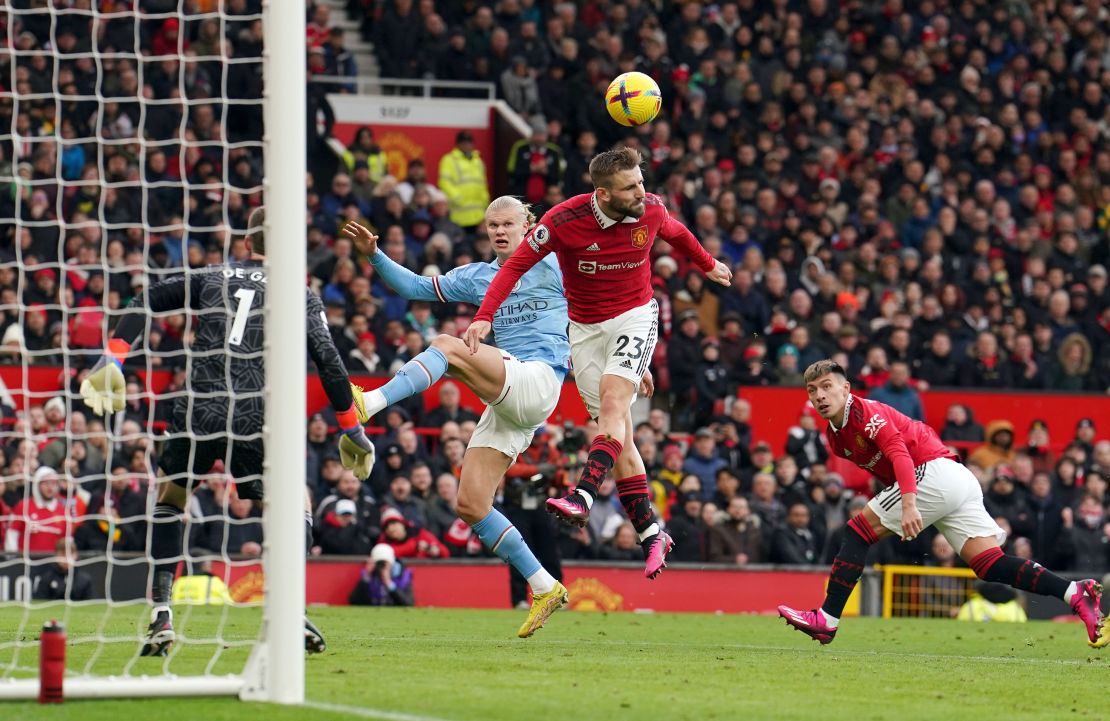 Against City too, Shaw played center-back, defending goalscoring star Erling Haaland and winning aerial duels late in the game.
Shaw's versatility offers United another option in defense, almost like signing another center-back in the transfer window, as Bruno Fernandes joked on Instagram after the Manchester derby.
Cristiano Ronaldo
Even Ronaldo's status as a Manchester United icon didn't exempt him from Ten Hag's restructuring of the team.
Ronaldo's performances on the pitch were underwhelming this season – in 10 Premier League appearances, he scored just one goal.
Ultimately, and much to his frustration, Ronaldo became marooned on the bench as Ten Hag opted to start Rashford or Anthony Martial instead, players who offer more of a threat in behind and better match the Dutchman's style of pressing high up the field.
It all culminated in November when Ronaldo said he felt "betrayed" by United and that he has no respect for Ten Hag in a controversial interview with Piers Morgan for TalkTV, and he later left the club with immediate effect.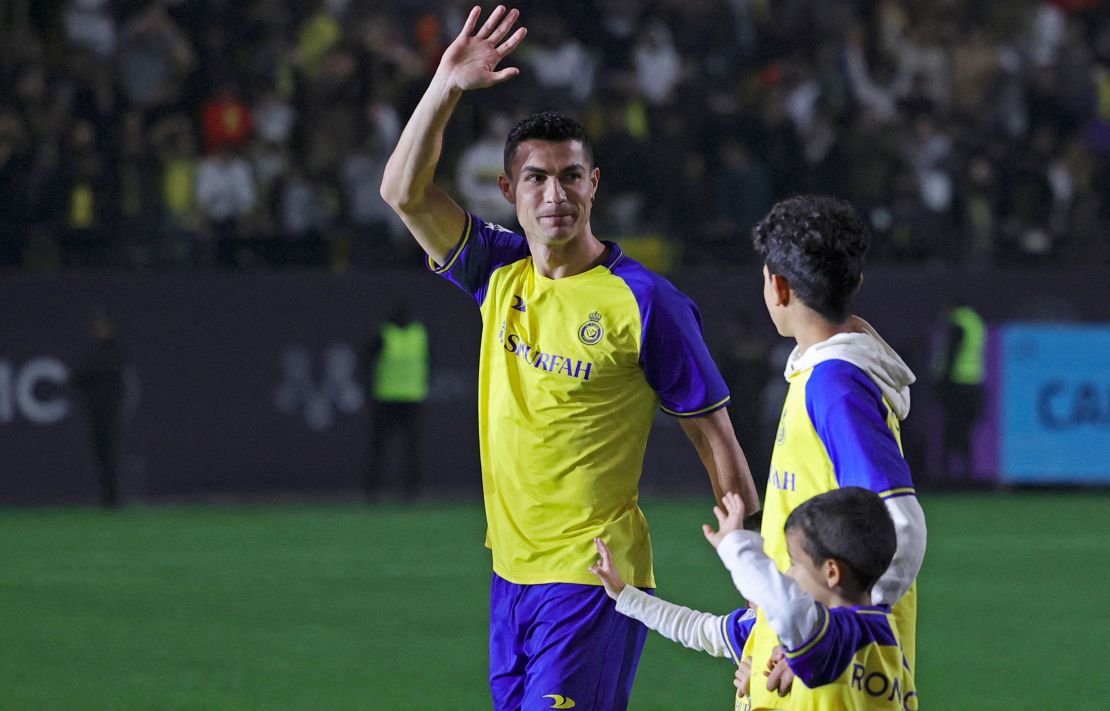 The Ronaldo saga solidified rather than weakened Ten Hag's authority, offering a tangible sign that no player is bigger than the team.
So the green shoots of United's recovery seem to be peeking their heads above the ground, but this has happened before in the fallow period since the club's golden era.
The question now is whether Ten Hag's labors will yield more than what his predecessors achieved.