For years, as Joe Biden has sought to assure the American public he deserves their trust, he's relied upon a go-to phrase meant to underscore his credibility: "I give you my word as a Biden."
But that's not the only way the Biden family name has been used. The president's brothers have invoked it in their private business pursuits over the years to suggest access to power and influence, according to a CNN review of court documents, emails and video recordings as well as interviews with former business acquaintances.
A year after Biden was elected, for example, his youngest brother, Frank, boasted in a speech to medical professionals gathered in Boston of the "bully pulpit" he was afforded due to "my brother Joey," and vowed to help attendees "get federal dollars." Just three months ago, Frank Biden was an invited keynote speaker at a medical conference in Venice, Italy, where he gave advice to a group lobbying the federal government – a trip he acknowledged he did not pay for but declined to say who did.
Biden's son, Hunter, meanwhile, has bluntly acknowledged in a memoir that his last name was a "coveted credential" helping him land a lucrative and controversial gig as a board member for a Ukrainian energy company when Joe Biden was vice president. That company, Burisma, "considered my last name gold," Hunter Biden wrote.
With Republicans taking charge of the House of Representatives this month, the Biden name and what it stands for are expected to be at the center of a wide-ranging oversight inquiry into alleged influence peddling and potential conflicts of interest, even as the GOP has turned its immediate attention to Biden's handling of classified documents.
The partisan probe is likely to delve deeply into the contents of a laptop computer that Hunter Biden purportedly discarded at a Delaware repair shop in April 2019. A digital copy of the laptop's hard drive has been broadly shared among right-wing operatives and was provided to CNN by Jack Maxey, a former co-host of Steve Bannon's "War Room" show. It appears to contain a massive trove of information detailing, among other things, how Hunter Biden worked to put his business associates in the same room as his famous father. Hunter Biden has not confirmed or denied that the laptop was his.
At least one email from the laptop – cited in a November report released by Republicans on the House Oversight Committee – shows Hunter Biden acknowledging that his family lineage was one of his major selling points. As he discussed a Chinese business deal in September 2011, Hunter Biden told a colleague that a potential business partner's apparent fondness for him "has nothing to do with me and everything to do with my last name."
Republicans have suggested that Biden's son and brothers illegally used their family connections for profit, but have so far offered scant evidence to support that claim. Joe Biden has repeatedly said he never discussed his son or brothers' business dealings with them.
"The President has pledged to restore ethics to the White House and has established the most rigorous ethics guidelines of any administration in history, consistent with his commitment to ensure government works for the American people," said Ian Sams, a White House spokesperson. "Unlike in the previous administration, no family member has or will serve in the administration or be involved in government decision making."
A lawyer for Hunter Biden declined to comment for this story, and Joe Biden's brother James did not respond to requests for comment, while Frank Biden denied using his family connection for his personal benefit.
Still, to some experts in government ethics, the family has been guilty of at least one thing: Poor judgment. While it may be legal for public officials' family members to invoke their names in private business deals, it "undermines ideas of equality, equal access and the idea that government power is supposed to be used for the public good," said Kathleen Clark, a law professor at Washington University in St. Louis who specializes in government ethics.
Clark said Joe Biden "put his head in the sand" regarding his son's business pursuits, especially during his vice presidency. She argued that he should have privately told his family members not to leverage his name and publicly issued statements discouraging such behavior.
"It's not good enough to say, 'I had no knowledge of this,'" she said.
The Bidens are hardly the first presidential family to be accused of seeking to exploit their connections to power for profit – and government watchdogs argue that the ethical lapses of the Biden family pale in comparison with those of the previous administration.
During the Trump presidency, for example, foreign and US government officials spent big at Trump hotels, Ivanka Trump scored trademarks in China, Jared Kushner's family used his official role to lure foreign investors, and President Trump floated the idea of hosting the G7 summit at his Miami resort, among other questionable activities.
The allegations about the Bidens aren't "anywhere near to what Trump did," said Richard Painter, the chief White House ethics lawyer during George W. Bush's presidency. "Under Trump, it was outrageous what was going on – this doesn't rise to that level. But for Democrats to say there's no problem at all for any of this, I think that goes too far in the other direction."
Most Republicans in Congress turned a blind eye to Trump's ethical lapses when he was president – and most Democrats have so far largely ignored or downplayed questions about the Bidens. But Rep. James Comer of Kentucky, the new chair of the House Oversight Committee, told CNN in December he believes his inquiry could lead to bipartisan legislation to mitigate such ethical pitfalls – which he acknowledged have "been a problem in the last two administrations."
"We certainly need to increase the disclosure laws for immediate family members of high-level political officers," he said.
'On my family name'
In October, as heart doctors from around the world gathered at a former monastery on a tiny island in Venice, Italy, a keynote speaker from the United States delivered a lecture on "the future of global health care."
The speaker was not a doctor. Nor did he have an extensive background in health care, global or otherwise. But Francis W. "Frank" Biden did have something else: A brother in the White House.
In his speech, Frank Biden talked about his family and his brother's cancer initiative, according to attendees. Following his remarks, the leader of a trade group who attended the event promptly posted a video from Venice informing members he represents that he'd spoken with Frank Biden about their efforts to lobby the federal government on Medicare reimbursement rules. The president's brother, he told his members, had agreed to help.
"He and his team were quite enthusiastic about this," Dr. Andrew Krahn said in the video. "They will do what they can to try to ensure that our message is heard by the right people."
In response to inquiries from CNN, Krahn's group, the Heart Rhythm Society, issued a statement that differed from Krahn's characterization of Frank Biden as having offered to assist in delivering the group's message. The group said that the president's brother offered "guidance on the best way to get our message heard by legislators" and "said he would share our story if there was opportunity."
Frank Biden, who is not a registered federal lobbyist, told CNN he has not communicated with the government on behalf of the Heart Rhythm Society and refuted any notion that he has somehow leveraged his brother's office for personal gain.
He initially told CNN that his trip to Italy, including his flight and one or two nights in a hotel, was paid for by the CEO of BioSig Technologies, a health technology company that co-sponsored the conference.
The Venice conference wasn't the first time Frank Biden spoke at an event associated with BioSig. In the summer of 2021, he gave a speech to health professionals at a dinner in Boston hosted by the company.
At that event, Frank Biden boasted of "the bully pulpit that I have as a result of the privilege of being associated with my brother Joey," and vowed to "do everything in my power to support you to get the job done, to get federal dollars to your research," a video of his speech shows.
But the relationship between Frank Biden and the Connecticut-based BioSig is murky, with both parties giving shifting statements when asked about it.
A spokesman for BioSig initially told CNN the company wanted to learn about a federal research program pushed by President Biden and retained the law firm where Frank Biden works as a non-attorney adviser. Two days later, the spokesman, Andrew Ballou, said he'd been misinformed and that BioSig had never retained the firm. Ballou also denied Frank Biden's assertion that BioSig's CEO had paid for his trip to Italy.
Frank Biden, for his part, at first told CNN he had consulted for BioSig for about a year. He then reversed himself, saying he had never worked as a consultant for the company. He later clarified in a text message that he had provided BioSig informal sales assistance. As for his Italian travel, Frank Biden said in another text message, "someone" paid for it, though he did not say who.
Frank Biden stressed there has been "zero interaction" between his brother's public office and his private business.
"I don't deny that Joe Biden is my brother. I'm proud of him," he said. "But do I engage in any way in quid pro quo on any level? Absolutely not."
Still, Clark, the law professor, said that she was troubled by Frank Biden's statement at the Boston conference that he would do everything in his power to swing federal funding – as well as the trade group president's initial assertion that Frank Biden had agreed to help their message be "heard by the right people." Those comments suggested to her that private entities could be "attempting to use access to a family member of the president in order to influence federal policy," she said.
While some of what House Republicans are set to investigate amounts to "conspiracy theories," Clark said, she believed that "the changing story" surrounding who paid for Frank Biden's trip to Italy and his relationship with BioSig "actually merits an investigation."
Frank Biden also appears to have mixed his brother's public office with his private pursuits on other occasions.
After Joe Biden took office as vice president, Frank Biden went to work for a charter school startup in Florida called Mavericks in Education. He registered in 2011 as a lobbyist for the company, which identified him in press releases as the "brother of Vice President Joe Biden."
His job included pitching new schools to local officials in the Sunshine State. Part of his pitch was being a Biden.
"I give you my word of honor on my family name that this system is sustainable," Frank Biden told the Palm Beach County school board in 2011, the Washington Post reported at the time.
In 2015 Frank Biden told city officials in Sunrise, Florida, that they should trust the venture he was working with to develop a charter school "not because of Frank, but because of the honor of being the brother of a guy I think we all know and love." The city rejected the proposed school.
A year later, Frank Biden joined the board of advisers for an online tutoring venture called Everly, which touted him in press releases and social media posts as the "brother of U.S. V.P. Joe Biden." Frank Biden repeatedly referenced his brother during a radio interview in which he promoted Everly, which he called "this on-demand system utilizing technology in a way that is to my understanding is unheard of." The business is now inactive.
On inauguration day in 2021, the Berman Law Group, where Frank Biden works, placed an ad in a local Florida newspaper that included an image of him, a reference to the president and mentioned the shared values between the "two Biden brothers." The firm said in a statement at the time there had been no communication with the Biden administration about the firm or its cases.
'His brother's connections'
Joe Biden's other younger brother, James, has also touted his connection with his politically powerful brother, former business associates say.
In the fall of 2018, Dr. Mohannad Azzam, a physician from Alabama, says he was on a conference call with James Biden regarding a potential health care business deal when James brought up his brother, Joe. Azzam told James Biden he needed more information before he could commit to signing a contract with a company James was working with, Americore Health, Azzam wrote in a court declaration.
That's when James Biden mentioned "his brother's connections," which he said could help him expand the business model of a company Azzam was working with nationwide, Azzam's 2019 declaration states.
James Biden also promised "on the Biden's family name" to cover expenses until international funding for the proposed project was secured, the declaration states. The money never came, and the deal fell through, according to a lawsuit filed by Azzam's company. Attorneys for James Biden disputed the allegations in court filings. The parties later settled the lawsuit.
In July 2022, a trustee representing Americore in a bankruptcy case sought to recoup $600,000 in loans James Biden took out in 2018 "based upon representations that his last name, 'Biden' could 'open doors'" and that he could get "a large investment from the Middle East based on his political connections." The suit states that that investment never materialized, and that James Biden never repaid the loans.
James Biden contested the suit's allegations, records show. He and his company later agreed to pay $350,000 to settle the suit.
His work with Americore Health was not the only instance in which James Biden's ties to his brother allegedly came up.
For example, a summary plan for a proposed deal in China in 2017 described James Biden as "a personal advisor to his brother," according to documents provided to the New York Times by Tony Bobulinski, a former business associate of James and Hunter Biden, who has been openly critical of the pair.
James Biden did not respond to CNN's requests for comment.
'My last name has opened doors'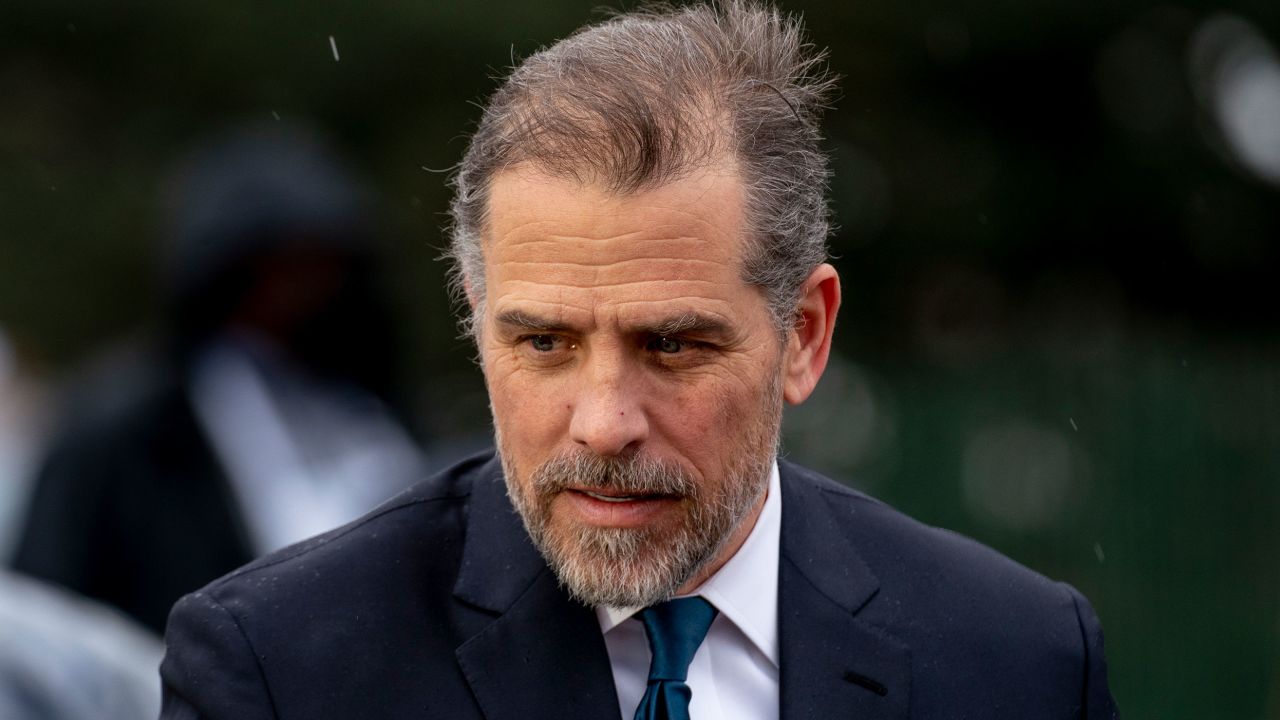 Hunter Biden also appears to have leveraged his family connection as he pursued business deals around the world. He is expected to be a major focus of the House Oversight Committee as it embarks on investigations.
Some of the evidence that the committee has cited so far comes from a trove of thousands of emails sent to and from Hunter Biden that allegedly come from the laptop he abandoned at a Delaware computer repair store in 2019. The owner of the store has said he provided a copy of the laptop to the FBI, and later gave a copy to a lawyer for Rudy Giuliani, Trump's longtime confidant.
The laptop came to public light just weeks before the 2020 presidential election in a series of sensational stories in the New York Post that trumpeted it as a political scandal involving influence peddling in connection with Hunter Biden's businesses.
Shortly after, dozens of former intelligence officials released a letter stating that the unfolding laptop story had "all the classic earmarks of a Russian information operation" and that they were "deeply suspicious" of significant Russian involvement – but had no proof. Twitter and Facebook took steps to temporarily limit the reach of the Post's story before the election. Former Twitter CEO Jack Dorsey later acknowledged that decision was a mistake.
Since then, other conservative operatives and right-leaning media outlets like the Daily Mail have mined the laptop and published, among other things, explicit photos and videos of Hunter. Conservatives have embraced Trump's description of the computer as the "laptop from hell."
Several mainstream news outlets, including CNN and the Washington Post, have forensically authenticated a sampling of emails received by Hunter Biden's accounts. In addition to the verified emails, CNN obtained a much larger batch of emails from the copy of the laptop provided by Maxey. The emails referenced in this story have previously been cited by Republicans on the House Oversight Committee in their interim report, but they have not been independently authenticated by CNN.
Hunter Biden has repeatedly refused to confirm or deny whether the laptop in question was his, and his lawyer declined to comment to CNN. In an interview with CBS in 2021, Hunter Biden offered an equivocal response when asked about the device.
"There could be a laptop out there that was stolen from me," he said. "It could be that I was hacked. It could be that it was the – that it was Russian intelligence."
The White House has blasted the Republican-led probe as a partisan pursuit chasing conspiracy theories and argued that a focus on Hunter Biden is inappropriate because he is a private citizen.
Still, emails in the laptop show that as he pursued business deals across multiple continents, Hunter Biden arranged meetings between his associates and his father.
Those meetings at times coincided with Joe Biden's foreign trips as vice president. In December 2013, Hunter Biden accompanied Joe Biden on a trip to China, and arranged a handshake between his father and a Chinese business partner, Jonathan Li, in Biden's hotel lobby, the New Yorker reported. Hunter told the magazine he then had a social meeting with Li.
And in February 2016, Hunter hitched a ride on Air Force Two with his father to Mexico City, where he hoped to meet a Mexican businessman he was pursuing business deals with, according to an email that was cited in the House committee's report but that was not independently verified by CNN.
"I have brought every single person you have ever asked me to bring to the F'ing WHite House and the Vice President's house and the inauguration and then you go completely silent," Hunter Biden complained in the email to Mexican businessman Miguel Alemán Magnani, who led an airline company. Hunter Biden wrote that "we have been talking about business deals and partnerships for 7 years," and added, "I want you at the plane when the VP lands with your Mom and Dad." The email was previously reported in news outlets including the New York Post and the Daily Mail.
It's not clear whether any meeting happened at the foot of Air Force Two during the 2016 trip, but Alemán Magnani and his father, Mexican politician Miguel Alemán Velasco, had earlier met Joe Biden at the White House. The two men toured the White House briefing room with the then-vice president and his son in February 2014, an Associated Press photo at the time showed.
Alemán Magnani's lawyer did not respond to requests for comment from CNN.
Beyond questions over his business dealings, Hunter Biden is also facing a federal criminal investigation over allegations he violated tax law in connection with his years-late tax payments and lied about drug use when he bought a handgun, as CNN has previously reported. His lawyers have noted that he has fully paid his taxes and argued that similar cases did not lead to criminal charges.
In his 2021 memoir, Hunter Biden acknowledged that his last name had made some of his ventures possible but defended himself against criticism about how some of his deals overlapped with issues his father worked on.
"There's no question that my last name has opened doors but my qualifications and accomplishments speak for themselves," he wrote. "That those accomplishments sometimes crossed my father's spheres of influence during his two terms as vice president—how could they not?"
An inquiry ramps up
Now, Republicans are planning months of investigations and hearings into how the Bidens' spheres of influence intersected – potentially moving questions about the family's business dealings into the center of the political spotlight.
Comer, the new chair of the Oversight Committee that will spearhead the Biden inquiry, has cast the president and his family in hyperbolic language – at times going beyond the evidence that's publicly available. The Kentucky Republican has painted Biden as "A President Compromised," and excoriated what he calls "the entire Biden crime family." He's pointed to a handful of contested or vague emails to suggest Joe Biden's involvement with his family's deals.
With subpoena power, Comer and his GOP colleagues will have the ability to seek new evidence about the business dealings or attempt to compel testimony from the Bidens and others. But that power will also come with pressure on Republicans to substantiate the allegations they've made.
Even if Hunter Biden and his uncles haven't crossed any legal lines as they've used their family name in business, some ethics experts say the president should be held to a higher standard than his predecessor.
"It's really important," Clark said, "that we not allow the Trump administration to set the standard for ethics."
CNN's Pam Brown and Bob Ortega contributed to this report.