One of the leading storylines that will dominate the NFL offseason will be where will Tom Brady be plying his trade next season – if at all?
The 45-year-old has just finished one of his most turbulent seasons, both on and off the field, which ended with his Tampa Bay Buccaneers being blown out by the Dallas Cowboys in the playoffs.
Brady, who is a free agent and is therefore able to sign anywhere, remained coy about what was next for him after the loss.
"I'm going to go home and get a good night's sleep as good as I can tonight," Brady told reporters. "It's just been a lot of focus on this game so, it's just going to be one day at a time, truly."
He was philosophical when it came to addressing his emotions after the playoff defeat.
"Just feels like the end of the season," he said. "I love this organization. It's a great place to be. Thank you, everybody, for welcoming me. I'm very thankful for the respect and I hope I gave the same back."
So lets have a look back at Brady's difficult season and where he might be playing next season, if he'll be playing at all.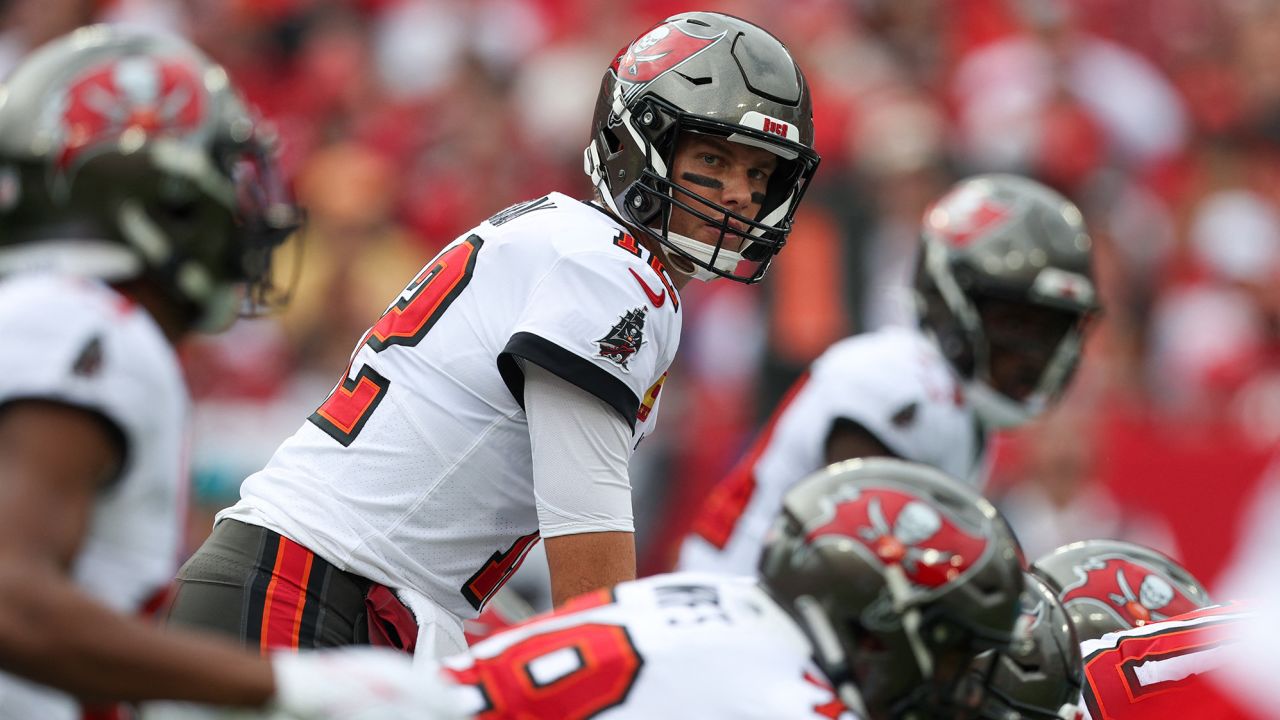 What was Brady's year like?
Brady is synonymous with winning. The legendary quarterback has won seven Super Bowl rings and is the player with the most career wins to their name.
But this season, Brady and his Bucs have found winning a bit tougher. The team finished with an 8-9 record, with many of their stars not performing at the level which helped them win a title two seasons ago.
Brady himself didn't look like his unflappable self either, with unusual errors and uncharacteristic mistimings creeping into the Tampa Bay offense.
Whether it be Father Time catching up to him or his off-field life affecting his game – Brady went through a divorce from his wife of 13 years, Gisele Bundchen, midway through the year – he hasn't looked like the imperturbable same.
In November, when asked on his weekly appearance on the "Let's Go!" podcast if he's had issues compartmentalizing his NFL play with his personal life, Brady said "that's what being a professional is."
"I've dealt with a lot of challenging situations on and off the field over 23 years, and a lot of it does play out in front of a lot of people," he explained. "So I think the interesting thing for a football player and an athlete in general is you're out there, I always say we're not actors even though we're on TV. That is our real self out there.
"We're trying to do our best. That's how people really have gotten to know me over the years by being on TV, and that is my authentic self that's out there to compete with my teammates every day and you're giving all you can to the team.
"Everyone is going through different things. We all have our unique challenges in life. We're all humans. We do the best we can do."
And after 18 weeks of ups and downs, Brady put in one of his worst playoff performances of his career against the Cowboys, looking uncertain and out of sorts: not adjectives usually used to describe him.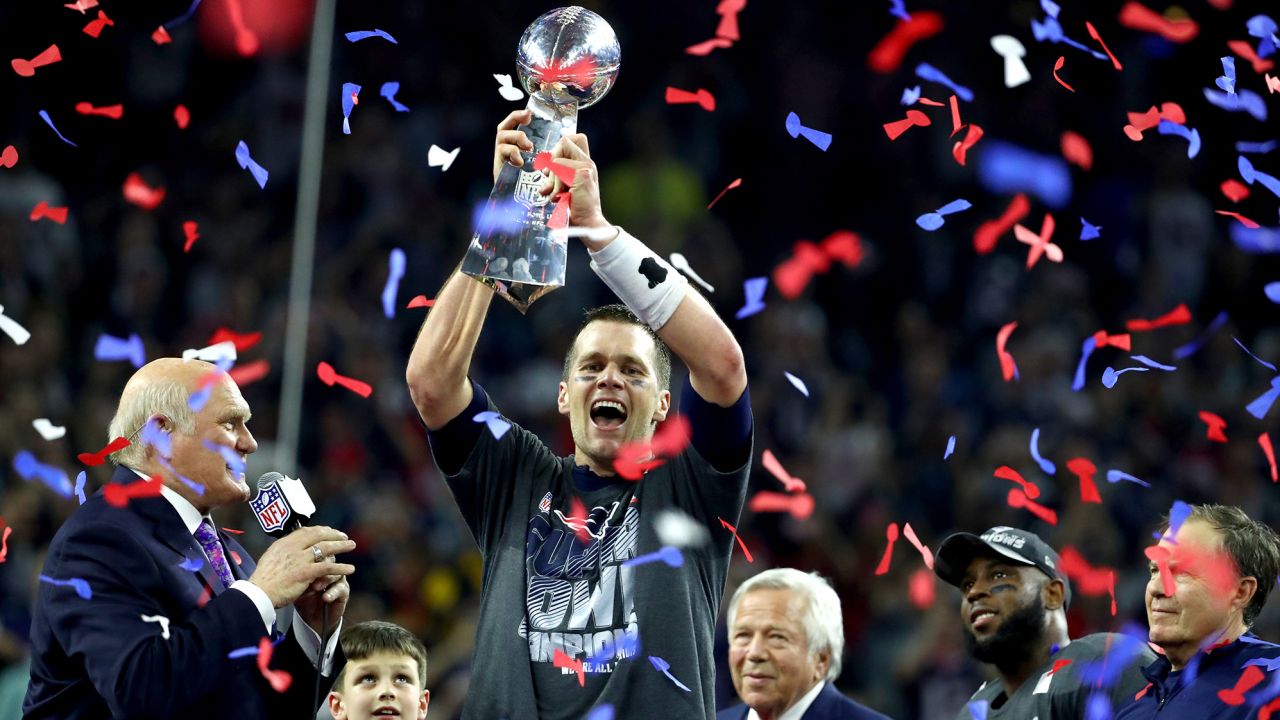 Could there be a retirement repeat?
You would be right in thinking you remember Brady retiring from the NFL.
In February 2022, the former New England Patriot announced he was retiring before changing his mind several weeks later and announcing he was returning for a 23rd season.
As he's gotten older, Brady has become more philosophical about life and his relationship with the sport.
"I don't think life is the ultimate joy. I don't think life is always the ultimate pain. I don't think life's the ultimate struggle," he said in September.
"Your life ebbs and flows; through the clouds and through the sun and through the rain and through the beautiful days. And you appreciate the moments and you find joy in the little things."
And with his 24th season on the horizon and as a free agent, retirement from the NFL could be a very real prospect.
If he is to retire, his next steps in the sport already seem planned out after he signed a 10-year contract worth a reported $375 million to become Fox Sports' lead NFL analyst last year.
It is a path well-trodden by many former players – including the Manning brothers and Tony Romo – and could help Brady find the next chapter of his life in the sport he's spent over half his life in.
Could Brady play somewhere else?
Although it's not been a vintage Brady season, he has still shown he can perform at the highest level.
And write off Tom Brady at your peril.
The legendary quarterback is now free to sign with whichever team he likes following the end of the 2022 season after his contract with the Bucs came to an end.
If Brady is to return to the field, he is likely to select a team with surroundings that are built to win straight away with – presumably – not many years left in his career. How many times have we said that though?
There have been a few teams linked to Brady's signing, including a return to Bill Belichick and the Patriots or the Miami Dolphins, but two teams in particular stand out because of connections that already exist.
First, the Tennessee Titans – whose own quarterback Ryan Tannehill is a free agent this offseason – are coming off their own disappointing year but have a veteran-laden team and a head coach, Mike Vrabel, who played with Brady in New England for seven years.
The main candidate though is the Las Vegas Raiders. They signaled they are moving on from their starting quarterback Derek Carr this offseason when they benched him for the final two weeks of the year, with Carr releasing a heartfelt goodbye after Week 18.
With former longtime Patriots offensive coordinator Josh McDaniels as head coach – the pair had an almost symbiotic connection during their trophy-filled run in New England – the fit into the team's offense would be seamless.
The Raiders have plenty of offensive firepower – Davante Adams, Darren Waller and Hunter Renfrow all waiting to catch passes – and the defense has playmakers too. Not to mention the allure of playing in Las Vegas.
And how great would it be to see Brady in the famous Silver and Black of the Raiders? It's just one sight which could happen in the GOAT's future.