The oldest member of the K-pop supergroup BTS has completed five weeks of basic training as part of his mandatory military service in South Korea.
On Wednesday, Jin posted on the fan community app Weverse for the first time since enlisting last month, sharing three photos of himself in a military uniform.
"I'm having fun. I'm posting a photo with permission from the military," the 30-year-old wrote. "Army, always be happy and stay well," he added.
Military service is compulsory in South Korea, where almost all able-bodied men are required to serve in the army for 18 months by the time they are 28 years old.
Jin entered the Yeoncheon training center on December 13, 2022, and has since been selected to serve as an assistant instructor at the Yeoncheon army base in northern Gyeonggi province, according to the South Korean military.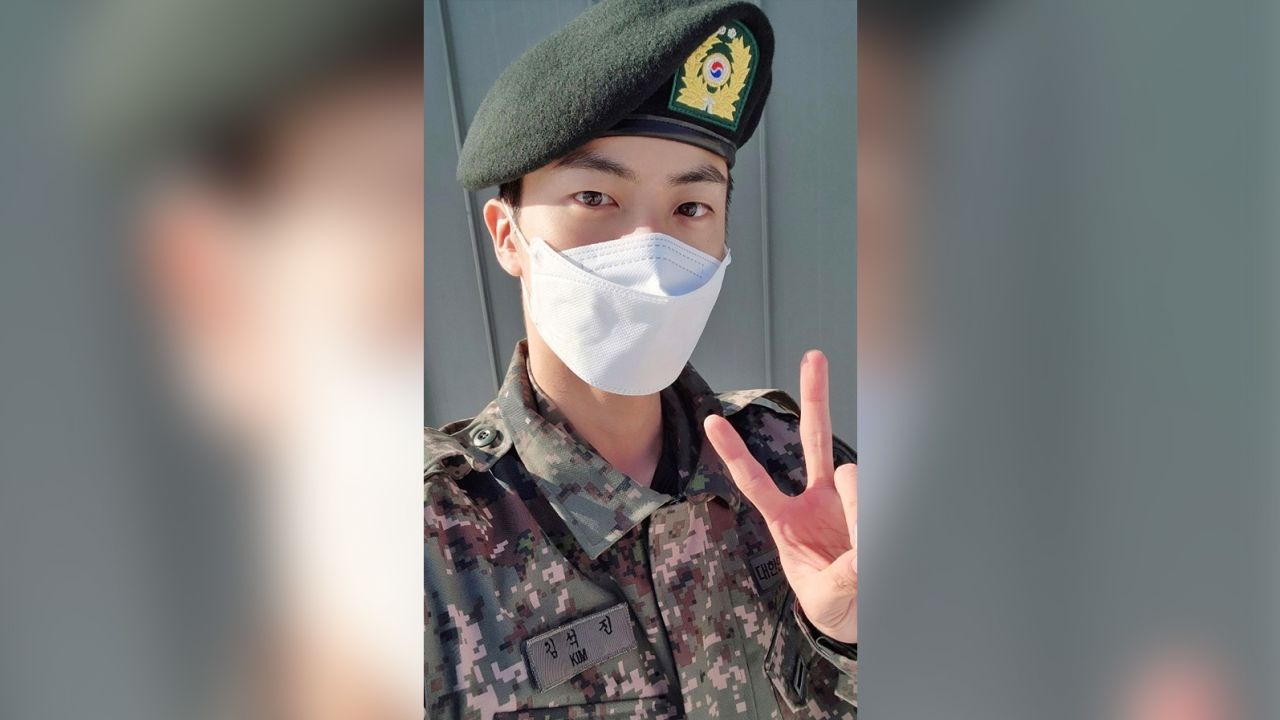 BTS have become worldwide superstars since debuting in 2013, earning No. 1 singles in more than 100 countries, more than 46 million followers on Twitter and being awarded Time magazine's Entertainer of the Year award in 2020.
Under a bill passed in parliament in 2020, South Koreans who "excel in popular culture and art" are allowed to deter mandatory military service until the age of 30.
Jin, the oldest member of BTS, is the first in the group to enlist. He will be one of about 560,000 army troops, according to the South Korean army website.
The group's record label BIGHIT Music said in October that all seven members would serve their mandatory military service.
BTS is expected to reconvene as a group around 2025.