Spike, a 23-year-old chihuahua mix from Ohio, has been named the world's oldest living dog by Guinness World Records (GWR).
Born in November 1999, Spike achieved canine bragging rights on December 7, 2022, with a certificate proving he was "at least 23 years and 7 days old" at the date of verification in the village of Camden.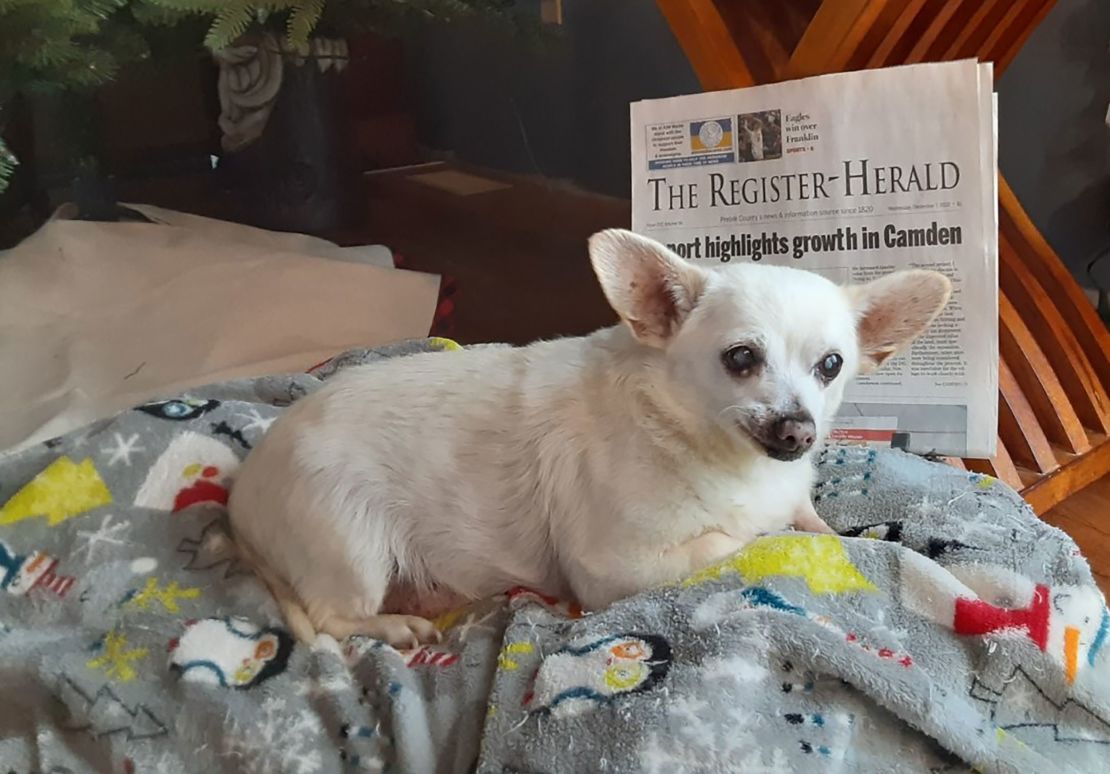 Spike's owner, Rita Kimball, has had him for almost 14 years, after finding him abandoned in the parking lot of a grocery store in 2009, GWR explained in a statement sent to CNN on Friday.
"He had been shaved up his back, had blood stains around his neck from a chain or rope, and looked pretty rough," Kimball said.
After a grocery store clerk told her the dog had been there for three days, Kimball took the then 10-year-old pooch home to her farm.
"Spike jumped right in and sat on the seat, as if he knew where we were going. It was meant to be," Kimball said in the release.
Inspired by the big, aggressive dog from the "Tom and Jerry" cartoons, Kimball named her small and friendly new friend Spike, GWR said.
"Spike was a name for a large dog. My guy was small, but he had the attitude of a big dog," she added.
The GWR statement said Spike, who weighs just 12.9 pounds, had "survived multiple attacks" from other animals and "come back stronger each time."
Kimball first realized Spike had a shot at becoming top dog when she heard "The Tonight Show" host Jimmy Fallon talking about a former record holder, toy fox terrier Pebbles, who died in October 2022.
Spike usurped Gino Wolf, who was verified in Los Angeles on November 15, 2022 as the then oldest at 22 years and 52 days, the release added.
Now, Spike is regarded in their family as a bit of a celebrity, Kimball said, adding that the elderly dog, who is nearly blind and hard of hearing, prefers spending time with people he knows and visiting the animals on her farm.
According to GWR, the longest-lived dog reliably recorded was an Australian cattle dog called Bluey, who died in 1939 aged 29 years and five days.