Two years into his presidency, Joe Biden has taken few substantial steps to live up to his campaign promise to abolish the federal death penalty, disappointing advocates who see a mixed bag of policies from the White House and the Justice Department.
"It makes me feel like maybe he was saying what he knows people like us wanted to hear," said the Rev. Sharon Risher, whose mother and two cousins were murdered along with six other Black churchgoers in 2015 by a White supremacist at Mother Emanuel African Methodist Episcopal Church in Charleston, South Carolina. "You know, how politicians make promises but when it's time to really make those promises come to fruition, they don't worry about it anymore because now they are in office."
"And I love Biden," Risher added. "I love him as a politician and what he stands for. But on the death penalty, I just don't think that he is doing what he said he would do."
During his run for president, Biden's criminal justice platform included a pledge, laid out on his campaign website, to "work to pass legislation to eliminate the death penalty at the federal level, and incentivize states to follow the federal government's example." Those convicted of the most egregious federal crimes "should instead serve life sentences without probation or parole," it said.
It was a stark contrast to President Donald Trump, whose GOP administration carried out 13 federal executions in his last six months in office – the first federal executions in nearly two decades.
But Biden, a Democrat, has yet to address capital punishment in a way its opponents find adequate, even as they acknowledge the potential political cost of policies curbing its use, particularly in cases involving mass shootings, hate crimes and terrorism.
"I think there's continued frustration at the failure to really seize the moment," said Miriam Krinsky, the executive director of the criminal justice reform group Fair and Just Prosecution, "and try to make a definitive statement about the urgency of this issue and the need once and for all to end the federal death penalty."
Since he took office two years ago, Attorney General Merrick Garland has not sought the death penalty in any new cases. And the Justice Department has instituted a moratorium on federal executions, temporarily halting them from being carried out while officials review Trump-era changes to policies and protocol to ensure, the AG wrote in a July 2021 memo, its "commitment to fairness and humane treatment."
Under Garland, the Justice Department has withdrawn its previously authorized intent to seek the death penalty against 25 defendants as its review continues, agency spokesperson Joshua Stueve told CNN.
These are good steps in the eyes of advocates who oppose the death penalty, namely citing its disproportionate imposition on defendants of color and those with intellectual deficits, mental illness or poor legal representation.
But they are incremental.
"We stand alone as the only Western democracy to still use the death penalty," Krinsky said.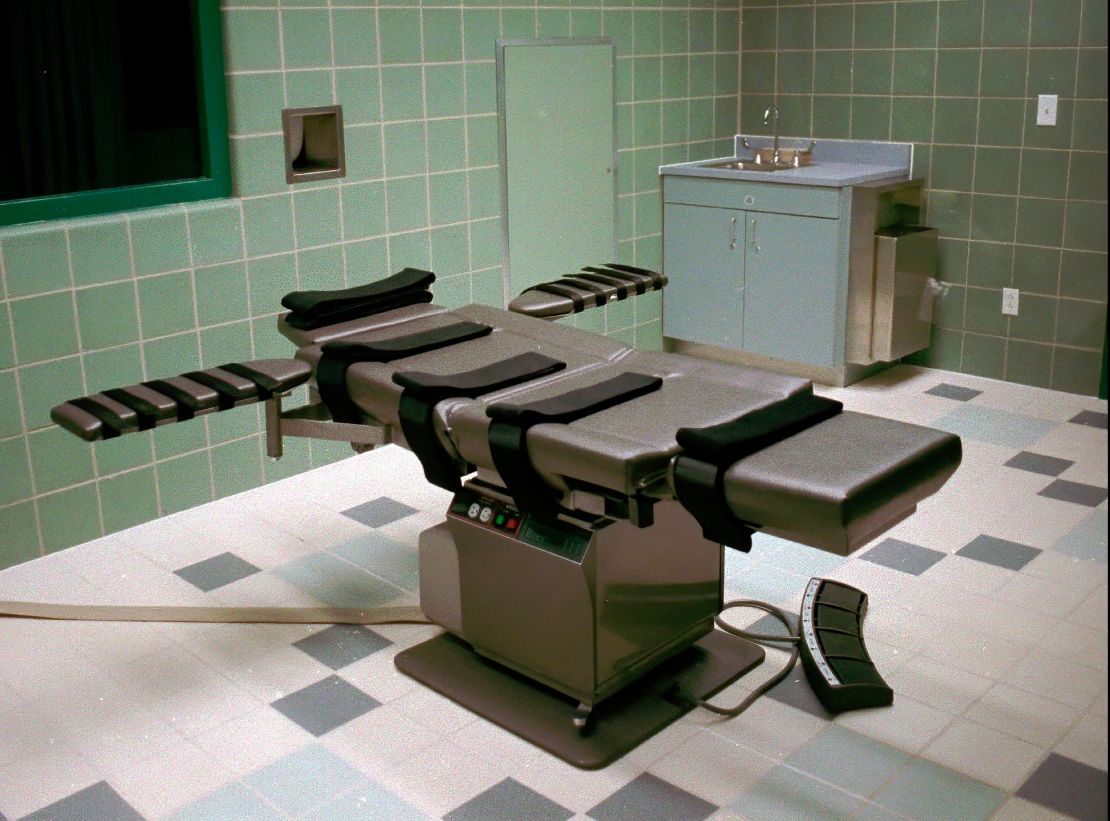 DOJ policies send mixed message, critics say
The Justice Department, meantime, has continued to back death sentences for some federal defendants: Court records show its attorneys argued against an appeal by the Charleston shooter when he sought to overturn his conviction and sentence, and they asked the Supreme Court to reinstate the death sentence against the Boston Marathon bomber after a lower court overturned it. Both death sentences were imposed under President Barack Obama.
The agency also this month began its first federal death penalty trial heard under Biden – a terror suspect accused of fatally striking eight people with a truck in 2017 in New York. The decision to seek death against that defendant was originally made under the Trump administration, and Garland last September allowed its continued pursuit.
Separately, the federal government announced this month it would not seek a death sentence for the man accused of killing 23 people in 2019 at a Walmart in El Paso, Texas. It has yet to say whether it will seek the death penalty against the man charged with the killings of 10 Black people last year at a supermarket in Buffalo, New York.
"The only thing that's consistent about the Biden administration's death penalty policy is its inconsistency," said Austin Sarat, a professor of law and political science at Amherst College, adding Biden's stance against capital punishment made him "the first abolitionist president in the history of the United States."
"It's certainly wonderful that Attorney General Garland has imposed a moratorium. It's certainly wonderful that he withdrew many of the capital prosecutions that had been authorized under the Trump administration," Sarat told CNN. "But there's more that, from an abolitionist perspective, (Biden) ought to be doing."
CNN has reached out to the White House for comment.
The president "has long talked about his concerns about how the death penalty is applied and whether it is consistent with the values fundamental to our sense of justice and fairness," the White House recently said in an email to the Associated Press, and he supports Garland's decision to impose a moratorium.
"The DOJ makes decisions about prosecutions independently," it added to the AP. "It would be inappropriate for us to weigh in on specific cases underway, but we believe it's important for victims, survivors, and their families to get justice."
Death penalty limits 'don't come easily politically'
To be clear, the president cannot abolish the federal death penalty on his own. That would require legislation, and bills aiming to do it last Congress – one co-sponsored by Democrats Rep. Ayanna Pressley and Sen. Richard Durbin, another by Democratic Rep. Adriano Espaillat – languished in committee.
The executive director of the abolitionist group Death Penalty Action is hopeful Congress still could pass such a bill, despite Democrats losing control of the House of Representatives. Abraham Bonowitz pointed to Nebraska, where a bipartisan coalition of legislators voted in 2015 to repeal the state death penalty, then overrode the governor's veto before voters overturned the repeal during a statewide referendum the following year.
Short of abolition, though, Biden could use his executive powers to take steps, Bonowitz said, that would send "very strong signals" about his stance: In a letter to the president, Death Penalty Action and about 300 hundred other organizations asked Biden to order the federal execution chamber in Terre Haute, Indiana, be demolished; to direct the Justice Department not to pursue the death penalty in pending and future cases; and to commute the death sentences of the more than 40 inmates currently on federal death row.
That last measure would include the Charleston shooter and the Boston Marathon bomber. And the administration – always muscling through a legion of policy issues on multiple political fronts – "may not want to pay the political price that they would pay seeming to side with the defendants in notorious terrorism cases," Sarat said.
"Steps to limit or abolish the death penalty don't come easily politically," he told CNN. "There may be some desire to save that political capital for other political fights."
Use of the death penalty and the imposition of new sentences have dramatically declined in recent decades. And while 27 states still have capital punishment, just six were responsible for the 18 executions carried out last year, according to a year-end report by the Death Penalty Information Center.
Still, 55% of Americans say they are in favor of the death penalty for convicted murderers, according to polling by Gallup — a figure that has held steady in recent years but is well below the 60% to 80% who said they supported it between 1976 and 2016.
For advocates, though, being against capital punishment means being against it in all cases.
"One thing I had to realize, in not wanting the death penalty for Dylann Roof, is that you can't pick and choose," Risher said. "It needs to be abolished across the board."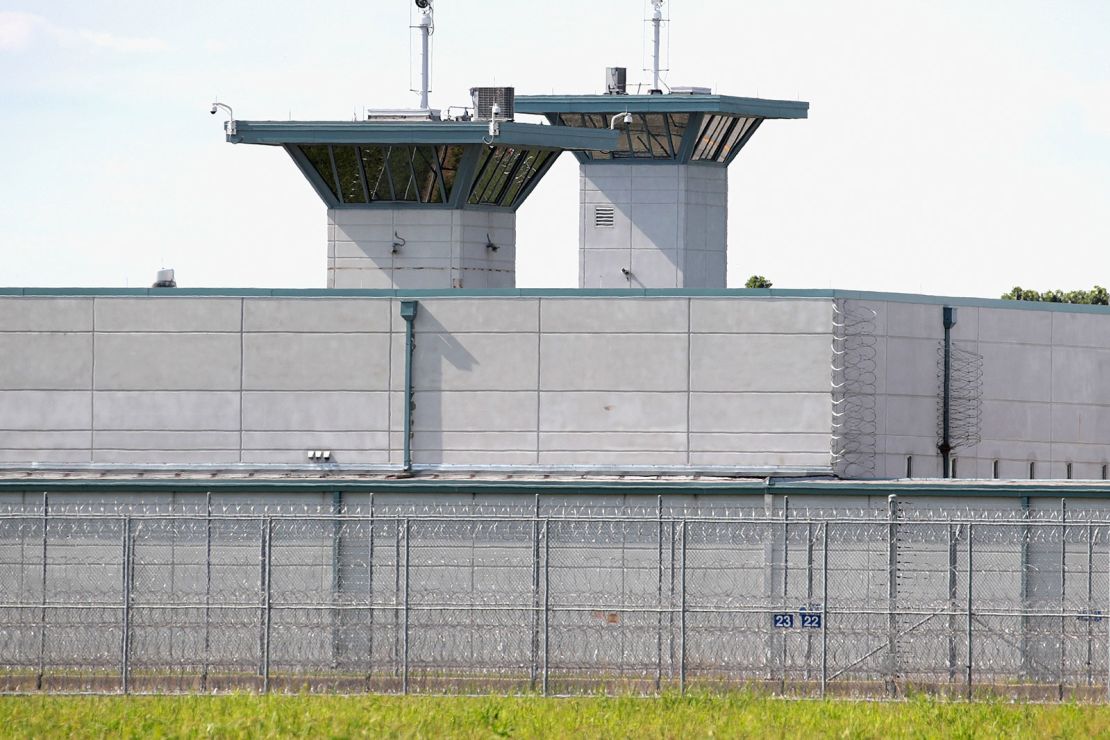 'The system is not fail-safe'
When her mother, Ethel Lance, and cousins Tywanza Sanders and Susie Jackson were murdered during a Bible study, Risher wanted the shooter to be put to death.
"I wanted revenge," she told CNN as she recalled sitting feet from the gunman in the courtroom, fighting the urge to choke him. "There was a lot of anger and rage because I couldn't understand, in 2015, how this young boy could get to have so much hate in his heart. I wanted him dead."
But while the gunman has remained on federal death row, Risher has gradually changed her mind. In the years since, while forced to revisit the pain of her loved ones' deaths each time the shooter appeals his case, Risher researched the death penalty.
Now, she wishes he was sentenced to life in prison instead.
"It doesn't give you closure," Risher said, rejecting an oft-cited argument in support of capital punishment, saying the idea doesn't resonate with her personally. "Even if a person is dead, what has happened to you is going to be with you for the rest of your life."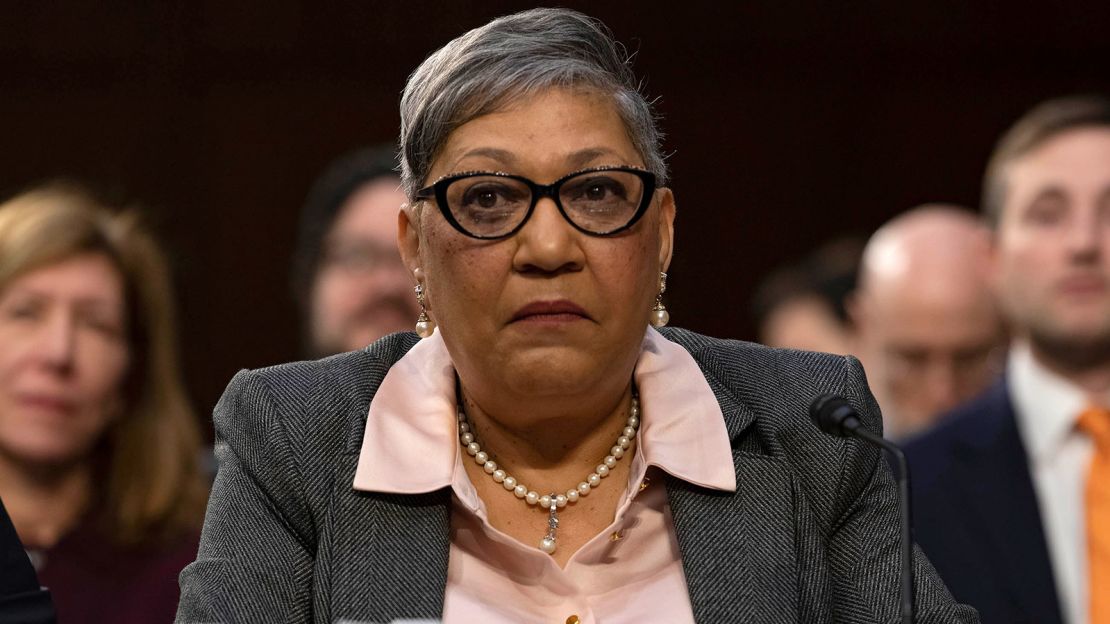 Victims and their families are not a monolith, and supporters of the death penalty say it should be available to provide them justice.
"We think the public has a right to enforce the penalties it wants, it chooses for crimes," said Michael Rushford, president of the Criminal Justice Legal Foundation, which advocates for laws and policies to effectively control crime. "And the public has been supportive of capital punishment for the worst murderers pretty much throughout the history of the country."
Generally, though, "there's a consensus around the fact that this has not served as a deterrence," said Krinsky, a former federal prosecutor whose organization works with prosecutors around the country on "rethinking past failed tough on crime approaches."
It's also not reserved, as many believe, for the "worst of the worst," she said, pointing to racial disparities and cases in which those sentenced to death had poor legal representation, a history of trauma, disability or mental illness.
There are also many documented cases of people who were executed and later turned out to be innocent, she said.
"The system is not fail-safe," she said. "We make mistakes, human error factors in, and when we're talking about the loss of a life as a consequence of that human error, we should all be deeply troubled."
For all these reasons and more, proponents of abolition wish Biden – a devout member of the Catholic Church, which deems the death penalty "inadmissible" – would take a stronger stance, or at least speak out about the position he campaigned on.
"When the president speaks and the president makes a statement about something, it typically galvanizes a national conversation," Sarat said. "And if Biden were to come out against the death penalty and explain as I believe he should, the extent to which the death penalty damages American values … that provides a kind of example."
"It's certainly not helping that the message has been so inconsistent."