Mr. Irrelevant has never been so relevant in the NFL.
Brock Purdy, who has adopted the moniker after being picked last in this season's draft, is continuing to defy expectations as the San Francisco 49ers quarterback prepares to take on the Philadelphia Eagles in Sunday's NFC championship game.
He was instrumental yet again as he threw for 214 yards in Sunday's Divisional Round win against the Dallas Cowboys, with the team edging ever closer to the Super Bowl on February 12.
Purdy's implausible form this season has not only positioned his franchise within a shot of the title, but he's also gone some way in changing the perception of the 'Mr Irrelevant' tag.
"I don't try to make it more than it is. I'm a faith-based guy so that's how I stay grounded," Purdy told reporters when asked about his improbable rise this season, prior to the Dallas game.
"I don't look at football like it's literally everything, like it's do or die or anything like that. It's a game and it's my job and I take it very seriously but at the end of the day I know that I'm not defined by the wins or losses as a person.
"It's not who I am, I'm not a quarterback, I wasn't born just to be a quarterback and play football and that's it. I have a life. At the same time, I'm a competitor and I love to compete and want to win at all costs."
Purdy was unfancied by many NFL teams coming out of college. Leaving Iowa State, NFL scouts said Purdy had "field blinders occasionally robbing him of seeing the big play," while "confidence and consistency have been issues" and his "delivery is labored."
Those doubts about his game ensured Purdy slipped down the draft process before he was eventually selected as the 262nd overall – and final – pick by the 49ers.
He started the season as third choice but, after injuries to Trey Lance and Jimmy Garoppolo, Purdy got his chance and has never looked back.
The rookie is now unbeaten in his last seven games as a starter since taking the reins and the 49ers are serious contenders to win football's ultimate prize.
Caleb Wilson was the last pick in the 2019 draft by the Arizona Cardinals and also adopted the 'Mr. Irrelevant' moniker as a result.
Wilson never hit the heights that Purdy is currently achieving but tells CNN he is excited to see if the rookie quarterback could actually go on to win the Super Bowl.
"It would definitely change the respect level as a selection. It would be extremely impressive and I'd definitely be rooting for him," Wilson says.
"The Mr. Irrelevant selection would be a little bit more appreciated and even a little more respected if he was able to win that."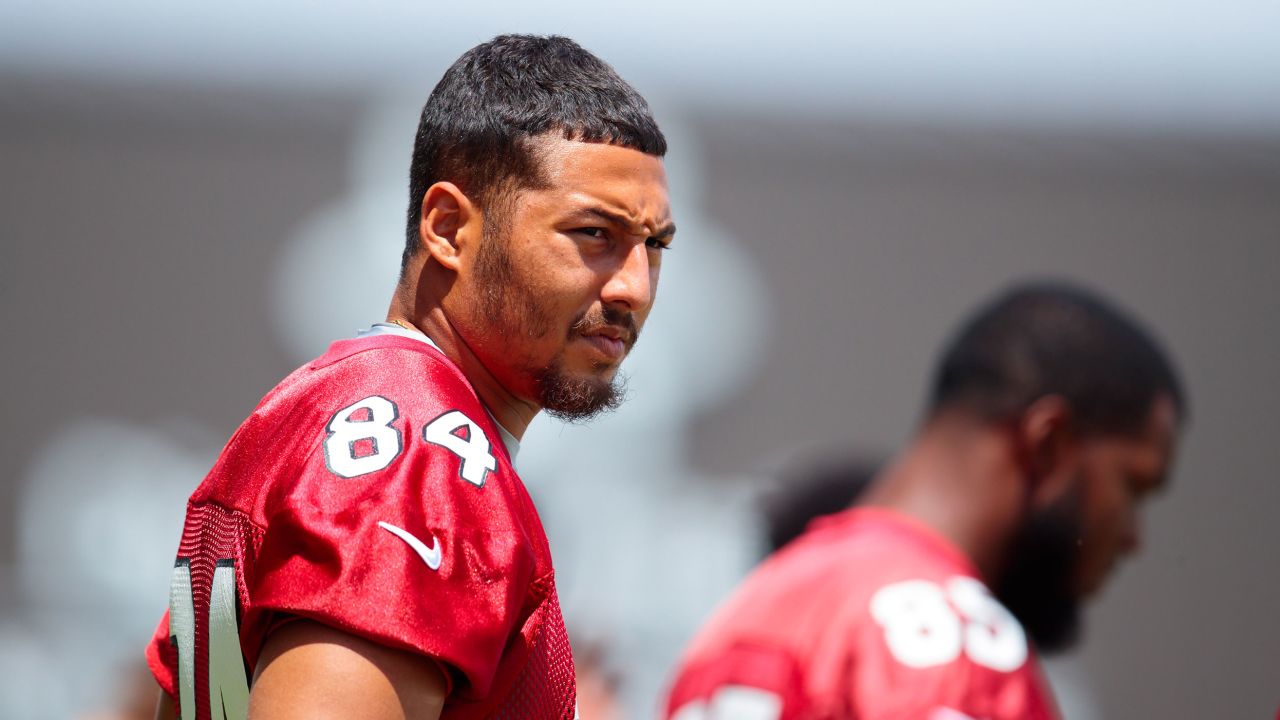 The tight end, who is currently a free agent, moved around practice teams after leaving the Cardinals but was an active member of the Washington Redskins and Philadelphia Eagles rosters.
Wilson knows more than most that the prospects for a final round draft pick are not all that good so has been surprised by Purdy's rise.
"Being the last pick of the draft is similar to being undrafted. There is no guarantee," Wilson says.
"I understand that it's difficult, there's not a whole lot of money invested into you and usually there is going to be a few guys ahead of you. So seeing Brock Purdy get so much success is awesome."
Looking back, Wilson says he enjoyed the experience of being the last pick in 2019 and said Purdy is shining a positive light on that infamous selection.
"I don't think there is a lot of luck in the NFL to be honest. There is too much talent, there are too many good players so obviously [Purdy] is gifted and he has a moxie about him," Wilson added.
"I see how the guys on his team kind of talk about him and I feel like they gravitate to him so I believe there is not much luck.
"He has a lot of skill and that just shows how much talent there is even at the bottom of the draft."