After weeks of geopolitical squabbling, a major moment in the war in Ukraine has arrived: Germany has announced it will provide Leopard 2 tanks to Kyiv's troops.
German Chancellor Olaf Scholz announced the move on Wednesday, bowing to intensifying international pressure – led by the United States, Poland and a bloc of other European nations, which called on Berlin to step up its military support and commit to sending their sought-after vehicles.
The announcement was matched by the US. On Wednesday, President Joe Biden said that he was providing 31 M1 Abrams tanks to Ukraine, reversing the administration's longstanding resistance to requests from Kyiv for the highly sophisticated but maintenance-heavy vehicles.
And the influx of Western tanks into the conflict has the potential to change the shape of the war. The shipments are a breakthrough in the West's military support for Kyiv, signalling a bullish view around the world about Ukraine's ability to reclaim occupied territory.
Crucially, they may allow Ukraine to take the fighting to Moscow's forces and re-capture more occupied land, rather than focusing primarily on beating back Russian attacks.
Here's what you need to know about Wednesday's developments and how they affect the war.
What has been announced?
Scholz said in the German parliament on Wednesday that his government will send 14 Leopard tanks to Ukraine, wrapping up months of deliberation and several days of tense negotiations with NATO partners.
"This is the result of intensive consultations that took place with Germany's closest European and international partners," a government statement said.
The German army has 320 Leopard 2 tanks in its possession but does not reveal how many would be battle ready, a spokeswoman for the Ministry of Defense previously told CNN.
Ukrainian President Volodymyr Zelensky's chief of staff welcomed the news that Germany will send his country Leopard 2 combat tanks and reiterated they needed "a lot" of them.
"The first tank step has been taken. Next up is the 'tank coalition'. We need a lot of Leopards," Andriy Yermak said on Telegram.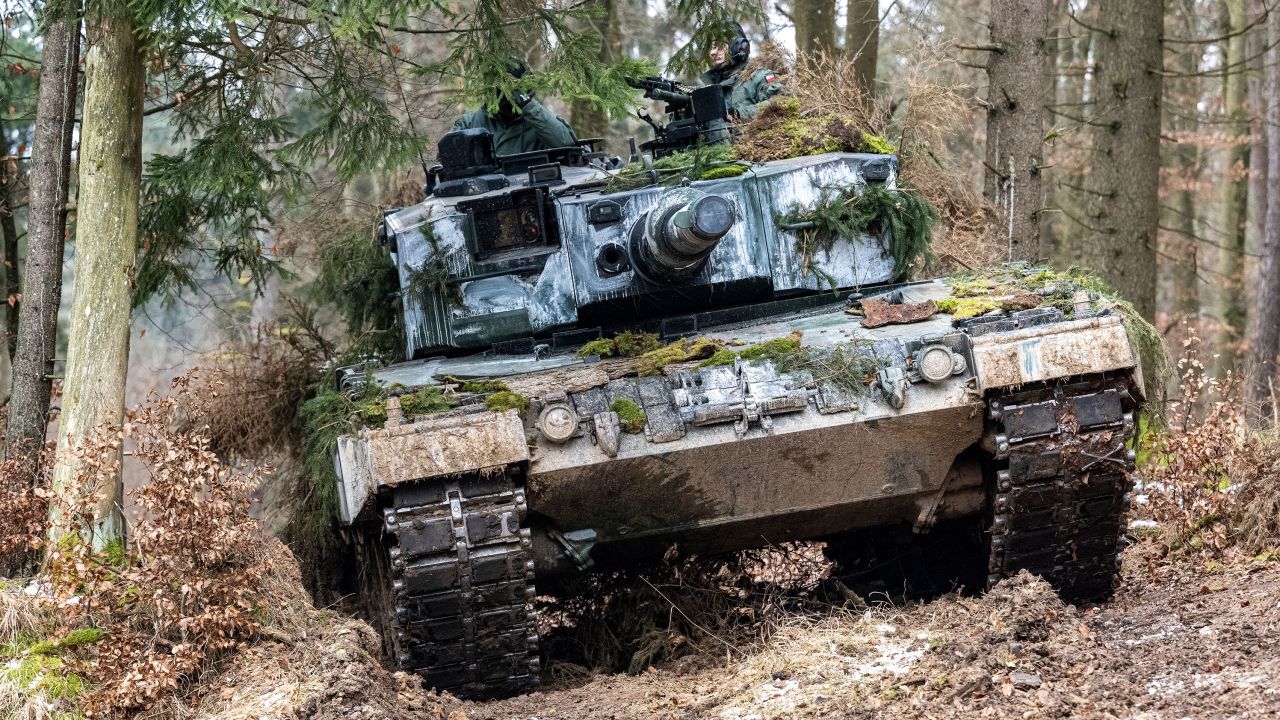 When will Ukraine be able to use them?
The goal is to "quickly assemble" two battalions with Leopard 2 tanks, the German government's statement said. "The training of the Ukrainian crews is to begin quickly in Germany. In addition to training, the package will also include logistics, ammunition and maintenance of the systems."
German Defense Minister Boris Pistorius said the Leopard tanks could be operational in Ukraine in about three months.
The plan for incorporating Abrams tanks will likely be more complicated; not only do they need to cross the Atlantic Ocean first, but their systems are considered more complex.
"The Abrams tank is a very complicated piece of equipment. It's expensive. It's hard to train on. It has a jet engine," Colin Kahl, the Pentagon's under secretary of defense for policy, told Reuters last week. "I just don't think we're there yet," Kahl said at the time on giving the tanks to Ukraine, a sign of how quickly the US position has evolved during the past days of negotiations.
The ability to get Ukrainians into Leopards quickly was always seen as an advantage of sending that type of tank, over the more cumbersome Abrams.
Abrams are also "considerably heavier" than most iterations of the Leopard, "so you need to give Ukraine additional engineering and recovery equipment," Gustav C. Gressel, a senior policy fellow at the European Council on Foreign Relations (ECFR), told CNN.
Why are Leopard 2 tanks needed?
Wednesday's announcement means Ukraine will soon be in possession of a modern tank that would hugely boost their arsenal ahead of renewed ground fighting anticipated in the spring.
Ukraine is bracing for a Russian offensive in the coming weeks, aimed at completing the capture of the Luhansk and Donetsk regions – the primary goal set by President Vladimir Putin for what he euphemistically calls his "special military operation."
The Ukrainian military's most senior officer, Gen. Valerii Zaluzhniy, said in December that Ukraine expected a Russian offensive any time between the end of January and March.
Previous military aid, like the American HIMARS rocket system, has been vital in helping Ukraine disrupt Russian advances and make a series of successful counter-offensives in recent months.
Kyiv will hope that Western tanks will have a similar impact on the slow, grinding ground war in Ukraine's east.