It's been a problem for the ages but Cameroonian soccer great Samuel Eto'o appears determined to stamp it out.
Cameroon sealed its qualification for the 2023 Africa Cup of Nations' Under-17s tournament with a 2-0 win against the Republic of Congo 2-0 on January 15, but the squad which won that match was unrecognizable from the one initially selected for the event.
That's because 21 players of the 30-man original group were disqualified for failing age eligibility tests following MRI scans to determine bone age and then ejected from the team, according to BBC Sport.
To make matters worse, 11 of the replacements drafted into the squad also failed tests and were too old to play in the qualifiers.
The ejection of those players followed Cameroon Football Association (FECAFOOT) President Eto'o's decision to test players ahead of the competition.
"These players rely on football and most of them come from poor families and backgrounds," Cameroonian journalist Giovanni Wanneh told CNN Sports, explaining why the players involved would have attempted to falsify their ages.
"They want to reduce their ages so they can get to play for longer periods and make more money."
'I was hungry'
Issues around age-verification are not new to the football world.
Sir Alf Ramsey, the manager who led England to its solitary World Cup title in 1966 changed his date of birth. According to the Morning Star, it was so that he could get a professional contract as a player after World War II.
Brazilian Carlos Alberto was 25 when he won the 2003 FIFA World Youth Championship with Brazil, a tournament for players under the age of 20.
According to ESPN, the player admitted in a television interview that he had reduced his age because, "It was a chance for me to make a living … I was hungry."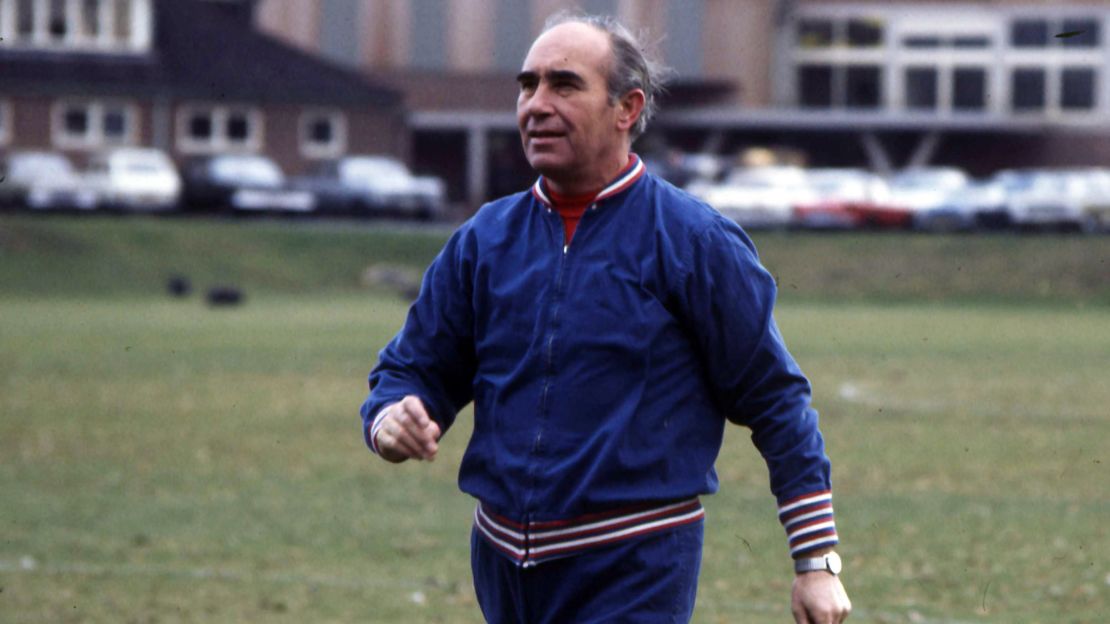 However, the issue of a player's age remains particularly prevalent in certain countries like Cameroon and its neighbors.
Famously, former Newcastle United and current Marseille and DRC defender Chancel Mbemba was probed by world governing body FIFA for allegedly having four different birthdays.
In an interview with The Mirror he claimed to take bone tests to verify his own age and was eventually ruled to be born on the day that he claimed by FIFA's disciplinary committee.
Ghana and Nigeria, who have seven FIFA Under-17 World Cup titles between them, have come under scrutiny for the ages of their cup winning teams.
Some observers question the success that the teams have enjoyed at a youth level, but has not been replicated at international soccer's senior level.
"I'm sorry to say this in the past we have got coaches trying to play for the podium instead of thinking about the whole idea of having a U-17 or U-19 as a developmental squad," Gomezgani Zakazaka, head of competitions and communications at the Malawi Federation, told CNN Sport.
"I mean we have been stars of U-17, World Cups. But what happens after that? How do we take our success at the U-17 up to the national team? These are questions that we should be asking ourselves as Africa," added Zakazaka.
Ivorian journalist Mamadou Gaye goes further, telling CNN Sports: "I'd even say that it would be fair enough for Africa to return all those trophies to FIFA [the seven U-17 titles won by Nigeria and Ghana], because it's obvious and very clear that it was won through cheating."
Why does age 'cheating' happen?
Africa's love affair with soccer is no secret.
At Qatar 2022, fans from Morocco and Tunisia made every game feel like it was in Casablanca or Tunis. Fans from Ghana, Cameroon and Senegal, though outnumbered at every match, also brought a color and noise unmatched by nearly any other nation at the tournament.
However, unlike rival countries in Europe and South America, the majority of African nations do not have the talent pipelines and organizational structure to develop all those youngsters vying to become the next Sadio Mane or Mohamed Salah.
A sport usually idealized for its meritocratic values often becomes a matter of luck in Africa, where players must take chances that are few and far between if they are to carve out a professional career.
This lack of opportunity, coupled with a lack of social mobility, means that many young children and their families believe soccer can be a ticket out of poverty.
That desperation and lack of opportunity is a breeding ground for players to be taken advantage of, be it by coaches, administrators, agents, and even parents looking to cash in on a child's talent.
It's even harder in a country like Cameroon, where a career in domestic soccer doesn't deliver a reliable source of income, something Eto'o is trying to change by introducing a minimum wage for players playing in domestic leagues.
"[To name] financially stable clubs in Cameroon at this point in time, I could point out just two," says Wanneh, who explains that most clubs in the country have no guarantee of a regular salary for players.
With the lack of opportunities at home and the window for getting a move to more lucrative contracts narrowing as clubs in Europe are scouting potential future stars at increasingly young ages there is a temptation to manipulate a player's age – notably to make them younger – and thus appear more attractive to the national team and clubs.
Meanwhile administrators are confronted by problematic record keeping – not just in soccer but also in wider society – according to Zakazaka, who says he has experience with this issue in his home country.
Like Cameroon, Malawi recently carried out tests on its own players ahead of its qualifiers and had to expel some from its squad, the Times Group Malawi reported.
"It's still a challenge up to now because we have been using a manual process of registering and record keeping in this part of Africa," Zakazaka told CNN Sports.
"Another critical issue has been the issue of lack of birth certificates. You have got a lot of kids that are playing in football who don't have birth certificates."
While countries like Cameroon and Malawi are starting to adopt digital birth certificates, football administrators in Africa still face challenges to confirm a player's birth date.
A turning tide
As a way of verifying a player's age, the continent's soccer governing body – the Confederation of African Football (CAF) – has adopted the use of MRI scans.
The MRI scans a player's wrist, examining the growth plate before grading it from one to six.
Grade six means a player's growth plate has completely fused to the bone, which typically happens around the age of 18 or 19.
However, Thulani Ngwenya,who is a member of the CAF medical committee and has been a part of CAF's implementation of MRI scans, explained that this MRI method is not an assessment of someone's exact age.
"It is not an age determination and a protocol, but it is an eligibility protocol, which are two different things," Ngwenya told CNN Sports.
"It fuses at age 18 and age 19, but it is not cast in stone to see."
CAF acknowledges that it is still possible for players who are over the age of 17 to pass as eligible to play. The scan also only works for boys as the wrist growth plate development is different for girls.
Nonetheless, this MRI application does function as a methodology to verify the eligibility of players and provide a definitive line that can be enforced.
And enforced it is. If one player fails CAF's eligibility test at a competition, the entire team is disqualified.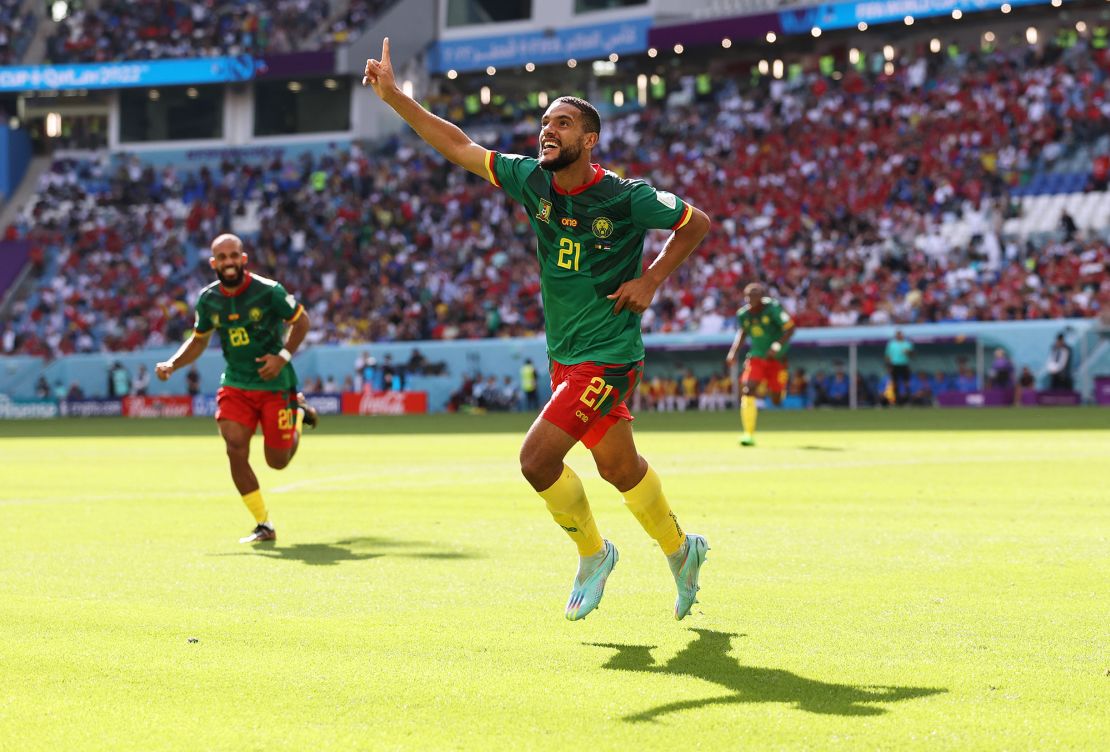 Chad was disqualified for the qualifiers hosted in Cameroon because of a single failed test, and the DRC had to pull out of the tournament because it could not find replacements in time after players failed its own tests at home BBC Sport reported earlier this month.
By testing its players well ahead of qualifying, Cameroon was able to replace those who were ineligible and a choose from a squad for the qualifiers.
Thanks to Chad's disqualification and DRC pulling out because of disqualified players, Cameroon only had to beat Central African Republic and the Republic of Congo to qualify for the Under-17 AFCON, which it did comfortably.
"For Cameroon to come out in the open, it will send a very strong message to the youth structures in Cameroon," says Zakazaka.
"It's no longer business as usual whereby you just pick players who will be judged according to the documents that they have brought in."
Journalist Gaye agrees: "When we put it out in the open, it will serve as a lesson for everybody. And it's a clear and strong message to all the agents, to all the parents, to everybody involved in the game. Do not try to cheat. If you try to cheat, not only we will take you out, but we will ban you."
While countries like Cameroon continue to digitize birth records they are also able to use FIFA Connect, a database where federations can register players with a unique FIFA ID code, which acts as a digital passport.
While there is no sure-fire mechanism for verifying a player's age at the point of registration, once they are in the FIFA Connect system, it is impossible to tamper with their data, giving federations like Cameroon and Malawi the ability to keep track of every player in their ecosystems.
The adoption of FIFA Connect, coupled with a growing adoption of digital record keeping on the continent and federation presidents like Eto'o means the days of "age cheating" look numbered.
"The bill stops with us as federations in as far as we are putting in place structures that ensure that there's nothing to do with cheating in the first place," says Zakazaka.
"[But] I would say that going forward these days, there is light at the end of the tunnel."