"Appalling." "Savage." "Inhumane."
While video of an arrest in Memphis that resulted in a 29-year-old Black man's hospitalization and death has yet to be publicly released, some family members as well as police officials have previewed the footage, sharing their disgust and horror at what they describe as a vicious beating by law enforcement officers.
Tyre Nichols died on January 10 from injuries sustained while fleeing an initial traffic stop three days earlier, authorities say. Five Memphis Police Department officers at the scene of the arrest – all of whom are also Black – have since been fired and charged with crimes related to Nichols' injuries and detainment, including second-degree murder.
"It was an unadulterated, unabashed, non-stop beating of this young boy for three minutes," Nichols family attorney Antonio Romanucci said, likening Nichols to "a human pinata."
Footage of the arrest is expected to be made available to the public Friday evening, according to Shelby County District Attorney Steve Mulroy.
Family attorney Ben Crump said the video will "evoke strong emotions, very strong emotions," and reiterated repeated calls from both Nichols' family and police that any demonstrations or protests over Nichols' death be done so in a peaceful manner.
Here is what authorities and those close to Nichols have said about the video recordings ahead of its release.
Family distraught over footage
On January 7, Nichols was pulled over for suspected reckless driving, police said. While many details of the stop have yet to be revealed, authorities say pepper spray was deployed after an altercation and Nichols then fled on foot before being caught again by officers.
The serious injuries sustained by Nichols during the arrest were during a second altercation, according to Mulroy, who told CNN's Erin Burnett on Thursday that officers were already "highly charged up" from the initial interaction with Nichols. The footage does not show the beginning of the encounter, he said.
Rodney Wells, Nichols' stepfather who saw the footage Monday with family, attorneys and police officials, said it was clear Nichols "was scared for his life" and ran.
"He did not run because he was trying to get rid of no drugs, no guns, no any of that. He ran because he was scared for his life. And when you see the video, you will see why he was scared for his life."
In Wells' words, this is what is on the video, as told to CNN's Don Lemon on Friday morning:
"He said, 'What did I do? Why are y'all doing this to me? What did I do?' and they proceeded to snatch him out of the car and was trying to wrestle him to the ground. And he got scared. So he was athletic enough to get out of their situation and run, and he was trying to run home, because he was three blocks from the house when they stopped him.
"And when I saw the police officer, you know, they have this little like stick, this metal thing that they pull out… I saw them pull that out and started beating my son with it. And I saw officers hitting on him, I saw officers kicking him. One officer kicked him like he was kicking a football, a couple of times.
"But the most telling thing about the video to me was the fact that it was maybe 10 officers on the scene and nobody tried to stop it or, even after they beat him and they propped him up against the car, no one rendered aid to him whatsoever. They walked around, smoking cigarettes like it was all calm and like, you know, bragging about what happened.
"He was sitting there, and then he slumped over. And an officer walked over to him and said, 'Sit back up mother – mf,' while he's handcuffed. So, he had to – they prop him back up, and he slumped over again, and they prop him back up again, but no one was rendering aid.
"I saw some Fire Department people come out there and they just walked around and nobody showed him any aid, and they supposed to be trained in first aid. By the time the paramedic truck pulled up, that's when we couldn't see anything because the paramedic truck blocked the camera."
Mother didn't watch video
RowVaughn Wells, Nichols' mother, said at a vigil Thursday she wants supporters to demonstrate peacefully after they see the video.
"When that tape comes out tomorrow, it's going to be horrific," Wells said. "I didn't see it, but from what I hear, it's going to be horrific."
Crump said Monday that Wells was unable to get through viewing the first minute of the footage after hearing Nichols ask, "What did I do?" Nichols can be heard calling for his mother three times in the video, Crump said.
Romanucci told CNN's John Berman Thursday viewers are "going to have to be prepared" for disturbing scenes in the video.
"It was an MMA fight, except there was only one side that was MMA," Romanucci said. "Tyre was helpless, he was defenseless. He was restrained."
"It is appalling. It is deplorable. It is heinous," Crump said of the video. "It is violent. It is troublesome on every level."
Nichols suffered "extensive bleeding caused by a severe beating," according to preliminary results of an autopsy commissioned by family attorneys. CNN has requested a copy of the autopsy's full report.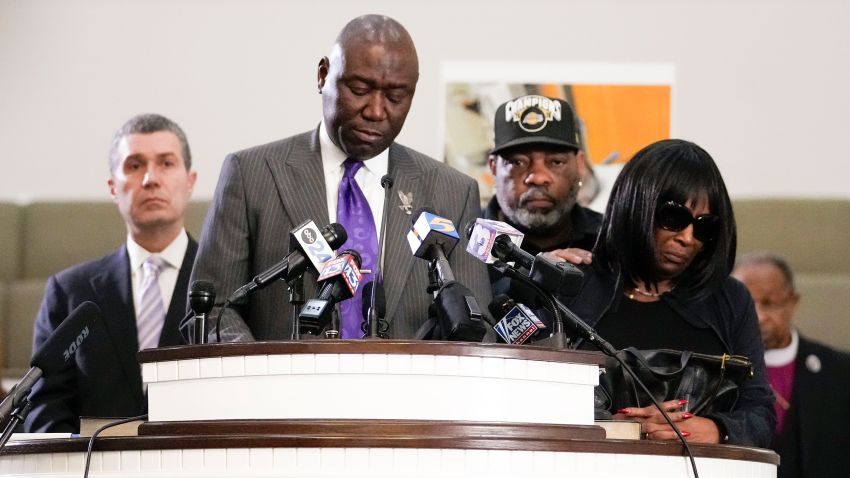 Tyre Nichols' family speaks out after seeing police footage of police beating
Authorities shocked, quick to condemn officers involved
After the second altercation with responding officers, there was "some period of time of waiting around afterward" before Nichols was transported for medical care via ambulance, Mulroy said at a Thursday news conference announcing criminal charges.
When asked by CNN about a delay in treatment by authorities, Mulroy said, "There was an elapsed period of time, but I believe if you watch the video you'll be able to make that judgment for yourself."
Two fire department employees who were part of Nichols' "initial patient care" were relieved of duty "while an internal investigation is being conducted," department Public Information Officer Qwanesha Ward told CNN's Nadia Romero.
Mulroy also noted the most jarring part of the video to him "is how many different incidents of unwarranted force occurred sporadically by different individuals over a long period of time."
On Wednesday, Memphis Police Chief Cerelyn Davis said of the arrest, "This incident was heinous, reckless, and inhumane, and in the vein of transparency, when the video is released in the coming days, you will see this for yourselves.
"I expect you to feel what the Nichols family feels. I expect you to feel outrage in the disregard of basic human rights, as our police officers have taken an oath to do the opposite of what transpired on the video," she said
"I expect our citizens to exercise their First Amendment right to protest, to demand action and results," she added. "But we need to ensure our community is safe in this process."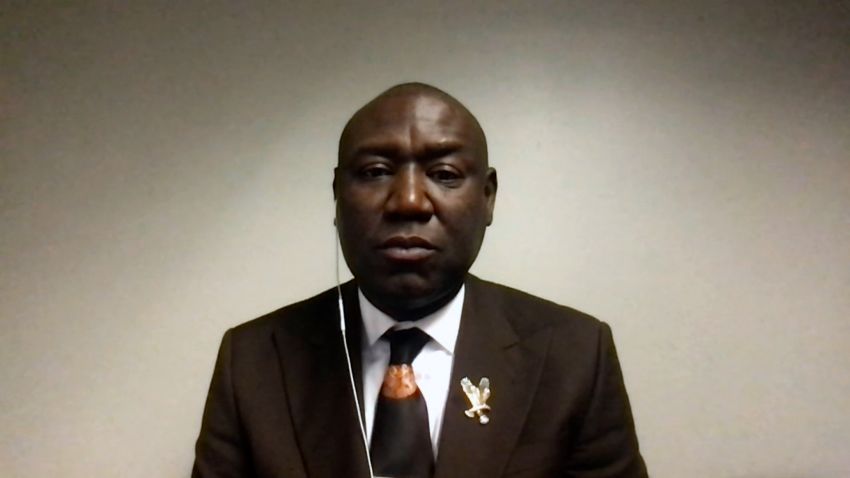 Crump: Nichols video will 'remind you of Rodney King'
The head of the Tennessee Bureau of Investigation called the death of Tyre Nichols "absolutely appalling" and "criminal" at a news conference Thursday.
"Simply put, this shouldn't have happened. I have been policing for more than 30 years. I have devoted my life to this profession, and I'm grieved. Frankly, I'm shocked. I'm sickened by what I saw and what we've learned through our extensive and thorough investigation," said David Rausch, the director of the TBI.
Memphis Mayor Jim Strickland said he was "sad and angry for the family of Tyre Nichols," adding that before the video footage could be released, proper legal procedures were needed to be followed as well as for the family to have the opportunity to see it first.
"I am also angry for the many good men and women of the Memphis Police Department who devote their lives to serving our citizens," Strickland said of the arrest. "We must all work to regain the public's trust and work together to heal the wounds these events have caused."
CNN's Shimon Prokupecz, Nick Valencia, Pamela Kirkland, Sharif Paget, Tina Burnside, Rebekah Riess, Jamiel Lynch, Alisha Ebrahimji and Andy Rose contributed to this report.