Western countries will deliver more than 300 tanks to Ukraine, Kyiv's ambassador to France said Friday.
"As of today, numerous countries have officially confirmed their agreement to deliver 321 heavy tanks to Ukraine," Vadym Omelchenko told French TV station and CNN affiliate BFM television.
He did not specify which countries would provide the tanks or provide a breakdown of which models.
The figure from Omelchenko comes after the US this week pledged to provide 31 M1 Abrams tanks and Germany agreed to send 14 Leopard 2 A6s. Previously the United Kingdom has pledged 14 Challenger 2 tanks, while Poland has asked for approval from Germany to transfer some of its own German-made Leopard 2s to Ukraine.
Omelchenko's interview came as North Korea accused the United States and its allies of "further crossing the red line" by sending tanks to Ukraine.
The US has a "sinister intention to realize its hegemonic aim by further expanding the proxy war for destroying Russia," said Kim Yo Jong, the sister of North Korean leader Kim Jong Un, in a statement run by North Korean media on Friday.
She accused the US and other Western countries of "wrecking the global peace and the regional security while handing military hardware running into astronomical sums of money over to Ukraine in total disregard of Russia's concern about security" – and vowed North Koreans would "always stand in the same trench" as the people of Russia.
When the tanks will arrive in Ukraine remains unclear. Omelchenko said delivery dates would vary depending on the type of tank and the country of origin, and the timing would be adjusted during the next round of consultations between Ukraine and Western countries.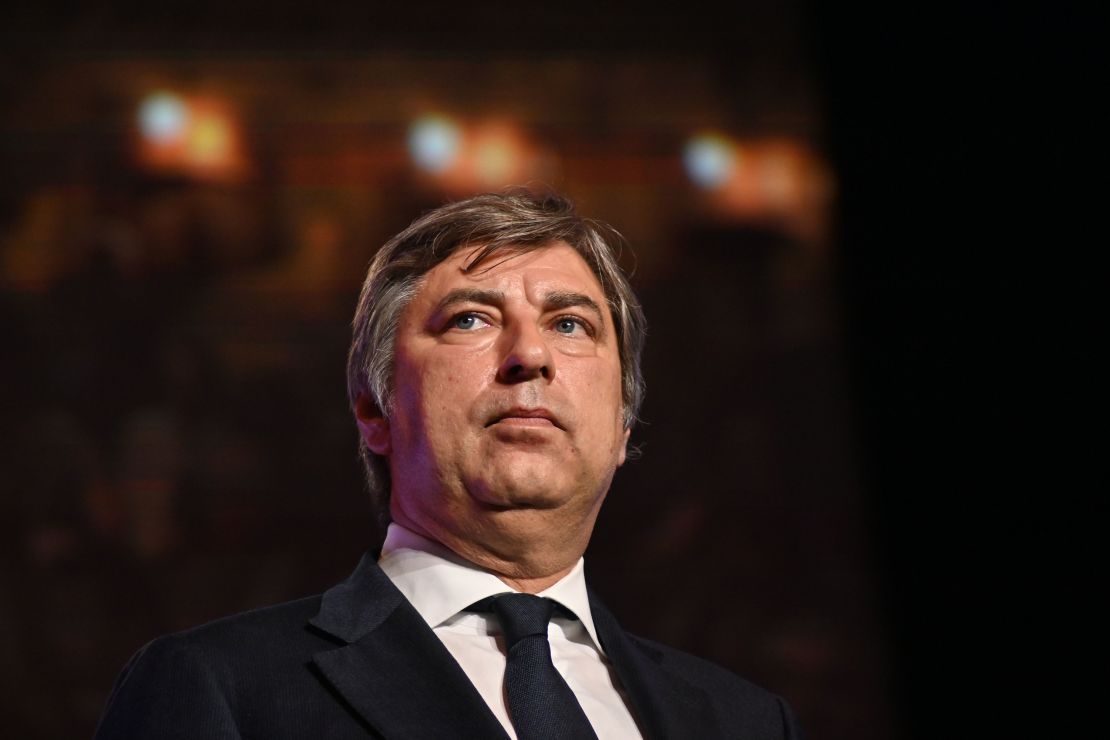 However, echoing the words of Ukrainian President Volodymyr Zelensky, who had previously urged the West to provide what some experts see as game-changing military hardware, Omelchenko said Ukraine needed the assistance "as fast as possible".
"If it had to wait until the month of August or September, it would be too late," he said.
Ukrainian forces have warned they are in a race against time. The country fears that a second Russian offensive may begin within two months and is bracing for the coming weeks.
Previous military aid, like the American HIMARS rocket system, has been vital in helping Ukraine disrupt Russian advances and make a series of successful counter-offensives in recent months.
But tanks represent the most powerful direct offensive weapon provided to Ukraine so far, military experts said.
This week, several Western nations led by Germany and the United States said they would send contingents of tanks to Ukraine.
US President Joe Biden said he would be providing 31 M1 Abrams tanks to "enhance Ukraine's capacity to defend its territory and achieve its strategic objectives" in both the near and long terms.
German Chancellor Olaf Scholz in parliament on Wednesday said that his government would send 14 Leopard 2 tanks to Ukraine, wrapping up months of deliberation and several days of tense negotiations with NATO partners.
"This is the result of intensive consultations that took place with Germany's closest European and international partners," a German government statement read.
Ukraine hopes that Berlin's announcement will encourage other European nations who own Leopard tanks to re-export some of their vehicles.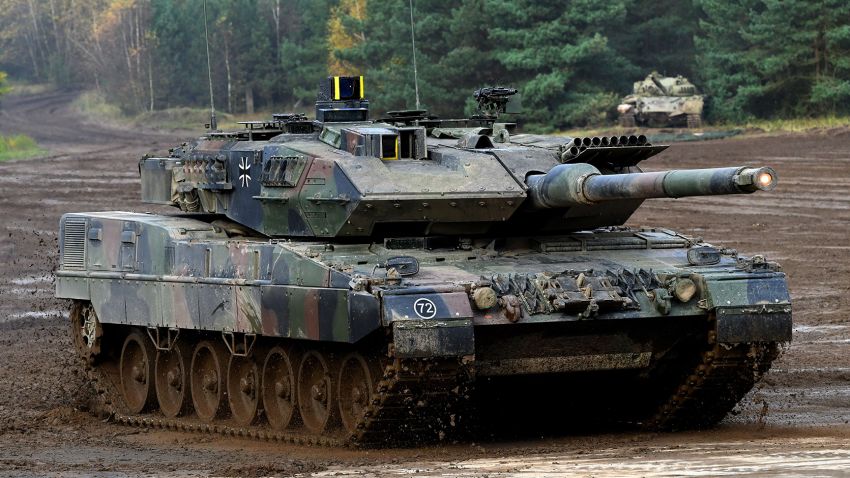 Hear what Kremlin threatens after Germans announce tanks
Poland on Tuesday formally asked for approval from Germany to transfer some of its German-made Leopard 2 tanks to Ukraine.
Military experts previously told CNN that the extra tanks could make a difference in the war. But some analysts said that the new tanks wouldn't be the instant game-changer that some would expect.