Editor's Note: Dr. Neha Chaudhary, a child and adolescent psychiatrist, is chief medical officer at BeMe Health and on the faculty at Massachusetts General Hospital and Harvard Medical School.
When I found out I was expecting my son a couple of years ago, it wasn't the process of labor I was most terrified of — it was the sleep deprivation I knew I'd be facing with a newborn for months on end, without respite.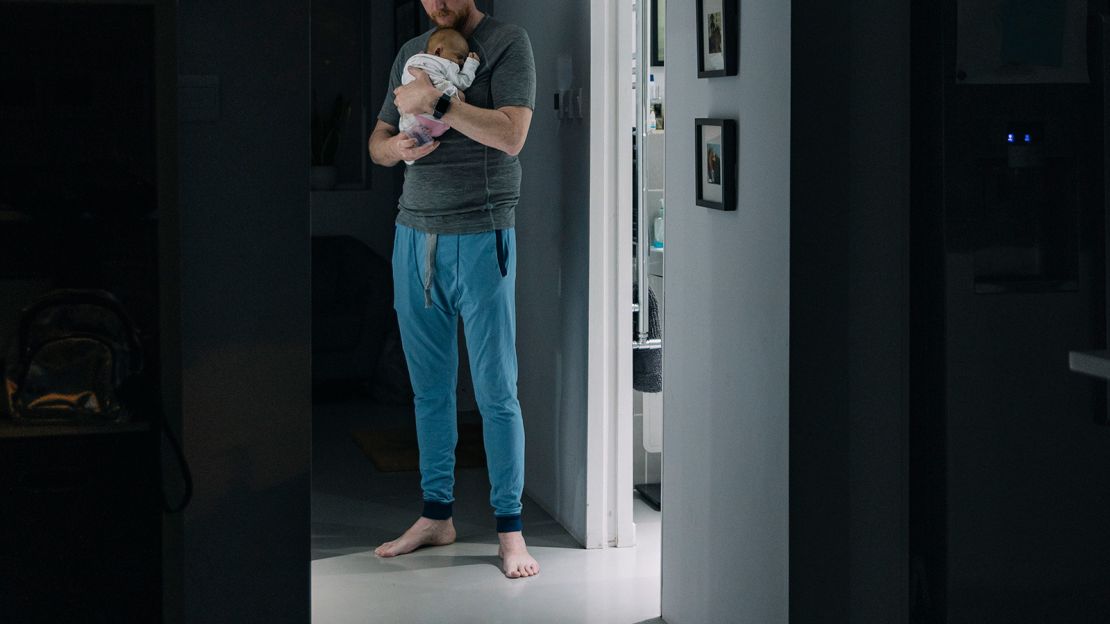 As a physician, I had spent a decade of my life working overnights, 30+ hour on-call shifts and nights of sleep broken by the cringe-worthy beeping of my pager. I knew how my brain and I worked on the other side of no sleep. We were a ball of stress, on edge and slow to process information; we had delayed reflexes, we craved the unhealthiest foods possible and we felt like everything was a mountain.
And yet, nothing prepared me for the unique sleep deprivation of parenthood. Becoming a new parent meant, unlike those stretches of on-calls and overnight shifts in training, there were no periods afterward to just crash and catch up on rest. Until my kiddo slept well, I wouldn't be sleeping well.
And I wondered, as all parents and caregivers do, if it was just me who felt so badly after a lack of sleep. (I did make it to the other side, eventually.)
Turns out, it wasn't. According to a new study, disrupted sleep in parents and disrupted sleep in their children are each correlated with increased stress in the parents. In fact, it didn't matter whether the parent had a sleep disorder or the child did. Both equally affected the parent's stress levels.
The real kicker? Stressed-out parents don't sleep well. Nor do stressed-out kids. So the more sleep-deprived everyone in the family gets, the more stressed they all get — and the more stressed out they get, the worse they sleep. Sometimes all the stress even leads to anxiety and depression. In the study, the rates of anxiety and depression were about four times higher in people who were stressed. (And we know that both anxiety and depression impact sleep too.)
To any sleep-deprived parent or caregiver, these results aren't a surprise. But as a child and adolescent psychiatrist, I strongly believe that seemingly never-ending patterns are breakable and conditions are treatable.
If you and your family are stuck in the "no sleep" trap, the first thing you can do is invest in sleep as a family. Because no matter who isn't sleeping well, if you're under the same roof, the chances are it's going to affect everyone.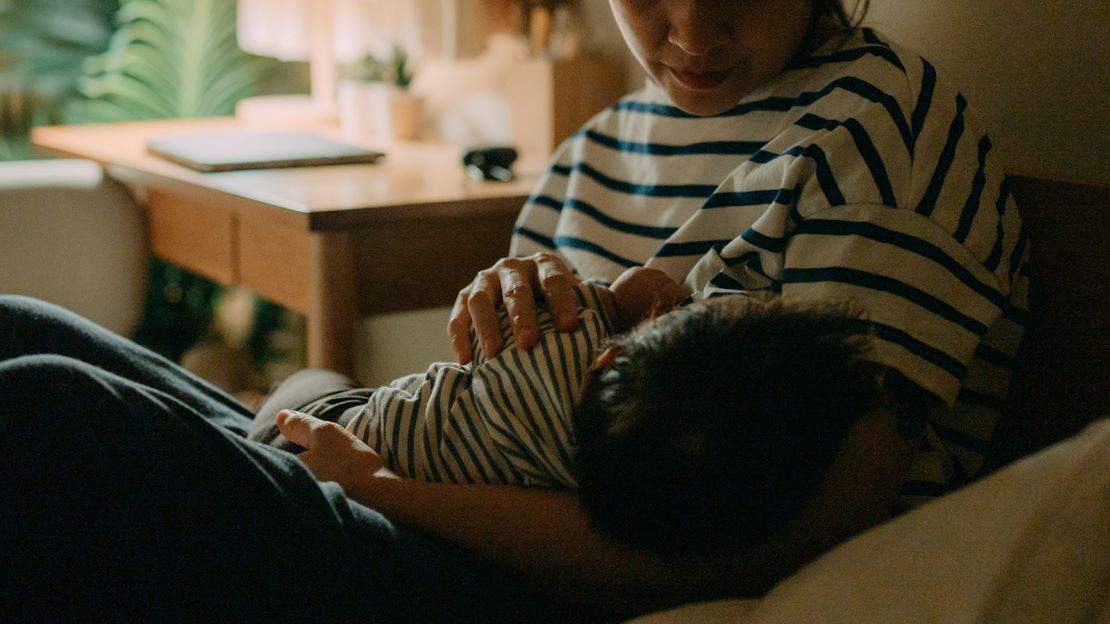 Make sure you're focused on good sleep hygiene, including a consistent bedtime and a soothing bedtime routine with the right sleep environment (think: cool, dark, and not right after eating) and without screentime. I strongly recommend modeling these behaviors even to very young children. They'll thank you later and, given the link between your stress and their sleep, you'll thank yourself now.
Remember, it doesn't just start and end with sleep — there's stress involved too. So focus on reducing stress levels for everyone at home. You can try mindfulness meditation or sensory experiences like aromatherapy, candles, soothing music or warm soaks in the tub – or your version of what calms you down.
Practice coping skills in the moments that stress bubbles up, like deep breathing, calling a friend or distracting yourself with a mindful, routine activity (even a boring one, like folding laundry).
There are many apps you can download to help both you and your children work through moments of stress, and learn healthy habits around sleep. And if the problems continue, get professional help, whether for the sleep challenges or the stress. Many sleep disorders, like sleep apnea, can go undiagnosed for years, affecting quality of life for parents and kids alike. So can conditions like anxiety or depression.
Whether it's your primary care doctor, your child's pediatrician, a therapist or a psychiatrist, if you've been stuck in the "no sleep" trap and it's really taking a toll on your family's health, make the appointment. You might sleep better tonight.