Star quarterback Patrick Mahomes will start for the Kansas City Chiefs when they face the Cincinnati Bengals in the AFC Championship Game on Sunday, despite suffering a high ankle sprain last week.
The 27-year-old had been expected to play after he was listed as a full participant in practices all week but his absence from Friday's injury report and comments from Chiefs' coach Andy Reid confirmed his status.
"He looks good," Reid said on Friday. "He's moving around good. He'll go out and play."'
Mahomes injured his ankle against the Jacksonville Jaguars after it got awkwardly caught underneath Jaguars' Arden Key when he was brought down by Key and Peters in the first quarter.
He stayed in the game for the rest of the first quarter but was in obvious discomfort and headed to the locker room for evaluation and an X-Ray during the second quarter.
Chad Henne took over at quarterback and went on to lead the Chiefs to a touchdown to take a 17-7 lead.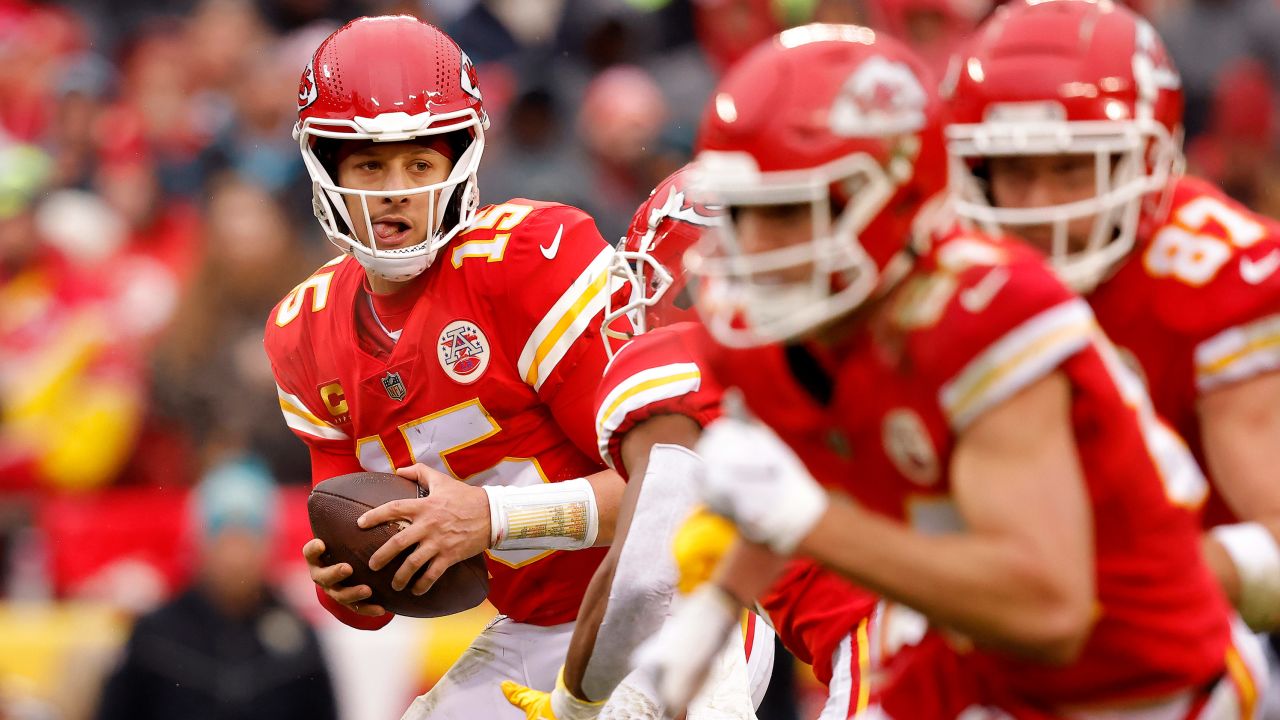 Despite the team listing him as questionable to return, Mahomes came back in the second half and led the team to the victory, ending the night with 195 yards passing and two touchdowns.
"Obviously, I have a lot of adrenaline going right now, so we'll see how it feels," Mahomes told reporters after the game last week.
"But I'll hop right in the treatment tonight and try to do whatever I can to be as close to 100 percent by next week.
"Luckily for us, we played the early game on Saturday, so we get an extra almost half a day that I can let that ankle rest."
Mahomes has secured his status as the league's best player by defeating every other notable quarterback, except Cincinnati's Joe Burrow, and it is unclear how much his ankle will hamper his attempt to complete the set.
"I feel like I can still do a lot of things but we'll see as we get closer and closer," Mahomes said on Thursday, according to ESPN.
"We'll see during the game. You can't fully do exactly what it's going to be like in those moments in the game. All I can do is prepare myself the best way possible and then when we get in the game you hope adrenaline takes over and you can make those throws when you need to."
In 2019, after suffering a similar injury, Mahomes dismantled the Las Vegas Raiders for 443 yards and four touchdown passes, but also threw a career-low 4.5% of his passes on the run and averaged his fourth-lowest 4.9 scramble yards per dropback, according to NFL.com.
And the stakes couldn't be higher on Sunday for whoever wins will reach Super Bowl 57.
CNN's Ben Church and Jacob Lev contributed reporting.