Editor's Note: This article contains graphic videos and descriptions of violence.
The newly released videos of Tyre Nichols' police beating captured the brutality that his family and authorities had already foreshadowed: He was punched and kicked while being restrained. He pleaded to go home and repeatedly yelled for his mom.
And after the beating, while Nichols lay slumped and motionless against a car, officers walking around on scene ignored the 29-year-old Black man.
The videos consist of three shorter body camera clips and one roughly 31-minute video taken from a utility pole camera, which appears to capture most of the violence that unfolded just steps from Nichols' home in Memphis.
The videos show portions of both the initial traffic stop on the night of January 7 and a second altercation just minutes later, after Nichols fled the first location on foot. Nichols required hospitalization after the encounter and died on January 10.
"What you're seeing is a fairly significant number of officers who are failing at arrest and control tactics and making up for it with brutality," said CNN Chief Law Enforcement and Intelligence Analyst John Miller.
Law enforcement analysts who viewed the clips were troubled by a range of actions – and inactions – during the encounter, from the beating by a group of officers to the length of time it took for someone to render aid to a motionless Nichols.
The videos leave many questions unanswered, including the reason for the stop, which the officers do not explain in the clips. Memphis police initially said Nichols was pulled over for suspected reckless driving, but police chief Cerelyn "CJ" Davis told CNN on Friday authorities have not been able to "substantiate that" claim.
The clips also do not answer why authorities used such force on Nichols, who did not appear to fight back, and why they felt compelled to confront him twice.
But the videos do shed light on just how violent the fatal confrontation was. Here are some key revelations:
Officers repeatedly threatened Nichols with violence
Videos from the encounters capture multiple officers threatening Nichols with violence while he appears to comply with their commands or is already on the ground.
A body camera video that captures the initial encounter between Nichols and police shows the officer getting out of his car with his gun drawn and captures an officer yelling for Nichols to "Get the fuck out of the car."
Nichols is heard saying, "I didn't do anything," and later, as he gets on the ground, "All right, I'm on the ground."
An officer yells at him, "Bitch, put your hands behind your back before I… I'm going to knock your ass the fuck out."
Nichols says, "I'm just trying to go home."
While officers yell commands, Nichols repeatedly responds that he is on the ground and is heard saying he didn't do anything, before running away as an officer deploys his Taser.
At the second encounter, where the beating occurs, a body camera captures an officer yelling at Nichols, "I'm going to baton the fuck out of you," while Nichols is on the ground and not fighting back. An officer is also heard asking "Do you want to be sprayed again," while Nichols is on the ground and yelling for his mom.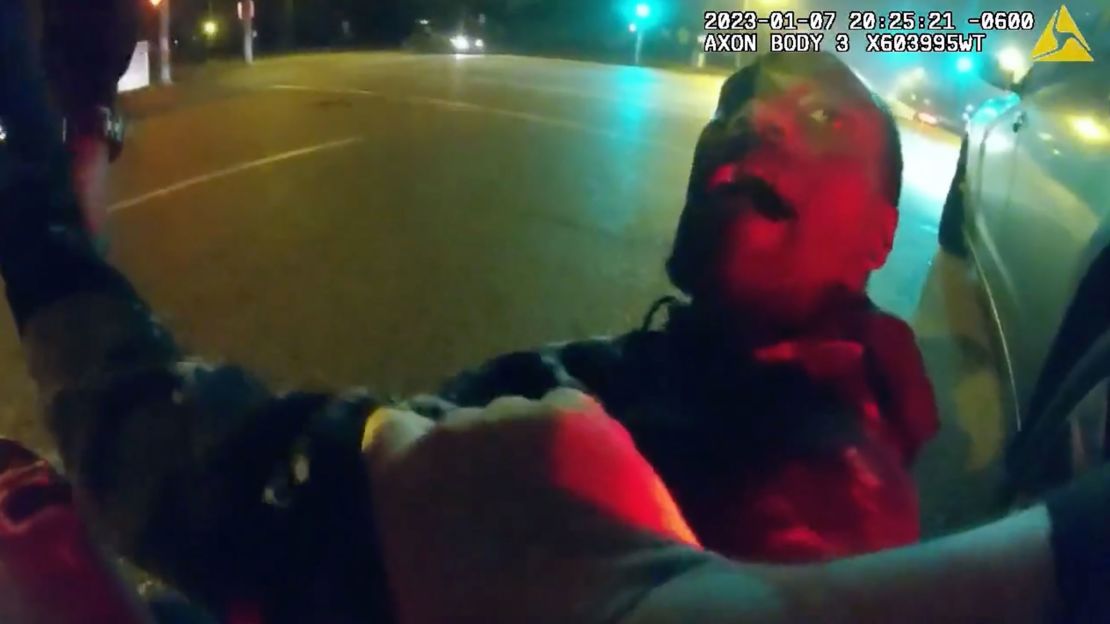 Officers struck him nine times in under four minutes
The video taken from a remotely controlled camera on a neighborhood utility pole shows Memphis officers continuously hitting Nichols at least nine times, without visible provocation.
"The pole cam video is the one that really justifies the charges," said former Philadelphia police commissioner Charles Ramsey, a CNN law enforcement analyst. "Nobody trains for that. These guys are acting so far outside of bounds that … you really can't explain it. … One officer kicked him so hard and so much that he's limping around."
In the pole video, an officer is seen shoving Nichols on the pavement with what appears to be his leg or knee. Nichols is then pulled up by his shoulders and kicked in the face twice, then later is hit in the back with what appears to be a nightstick. Seconds later, he's hit again.
Once he's pulled to his feet, officers are seen hitting Nichols in the face multiple times while other officers are restraining his hands behind his body.
Nichols is seen falling to his knees – and less than a minute later, an officer appears to kick him.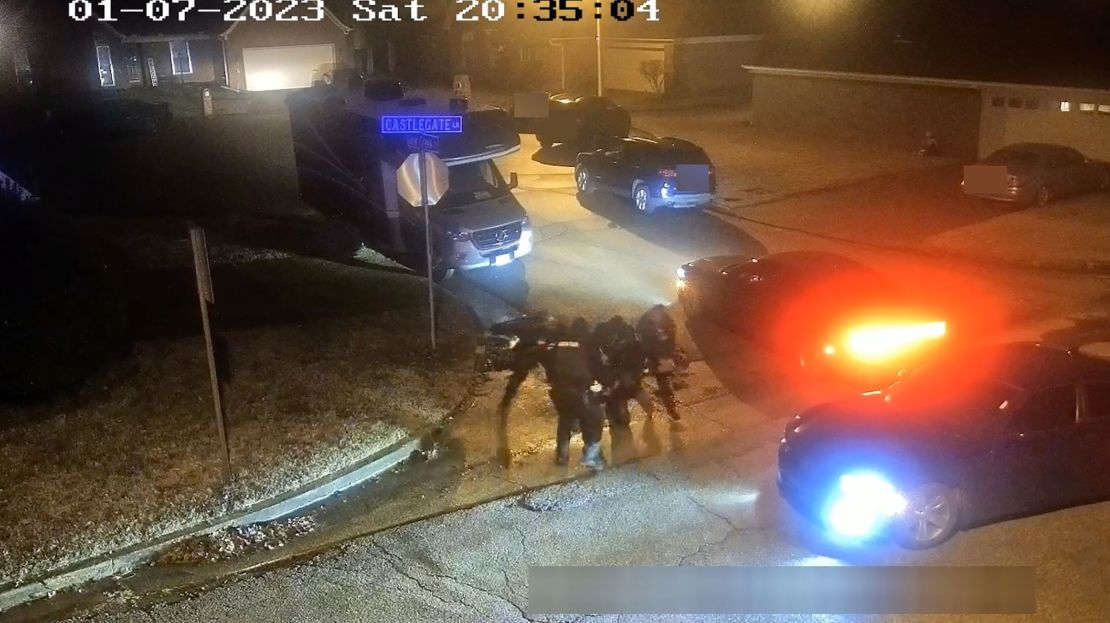 No one rendered aid in critical minutes after beating
When officers let go of Nichols, he rolls on his back and is then dragged along the pavement and propped up in a sitting position against the side of a car, where he remains largely ignored by the officers on scene.
According to one of the body camera videos released, while Nichols is slumped next to the car unattended, officers appear to say at least two officers pepper sprayed him and another tased Nichols.
"No one is doing anything to help him. It goes back to the failure to act, the failure to care and the overall obliviousness of the officers that are just standing around," said former New York police Lt. Darrin Porcher.
Paramedics appear to show up on scene about 10 minutes into the video.
Roughly 23 minutes pass from the time Nichols appeared to be subdued after the beating before a stretcher arrives on scene.
"It's horrific to watch," said CNN Chief Medical Correspondent Dr. Sanjay Gupta. "There's all sorts of different injuries he may have suffered. So many of the injuries to the head, you saw kicks to the head, you saw these blows to the head, punches to the head, that's obviously very concerning."
What could happen in situations like that, Gupta added, is that the brain could begin to swell and there could be internal bleeding.
"That's why this timing is so critical because if the brain is swelling – he still seemed like he was talking at some point but he was obviously getting worse – the brain starts to swell when you're not getting enough oxygenated blood to the brain anymore and that's what causes the big problem and what can lead to death."
"He's just laying there, obviously in critical condition at this point."
And paramedics aren't particularly equipped to help someone with those kinds of internal injuries, said Dr. Kendall Von Crowns, chief medical examiner in Tarrant County, Texas. The focus should have been on getting Nichols to the hospital for emergency surgery or a transfusion as soon as possible.
"We're talking minutes," he said. "He really needs to be treated right away."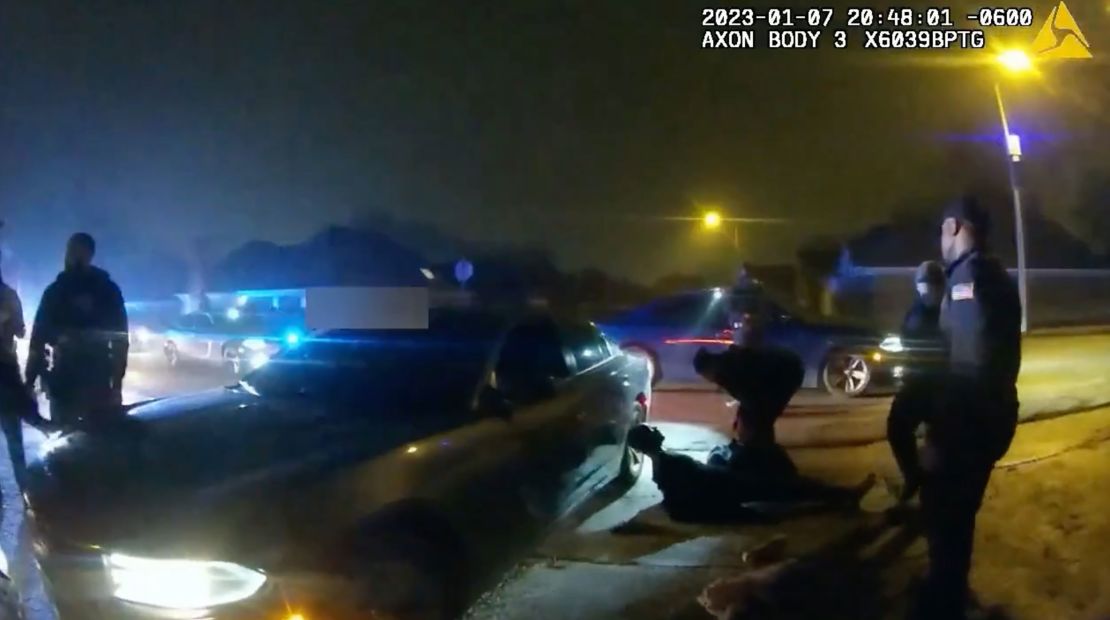 No officer intervened
Besides the excessive violence, what troubled Porcher was that "no officer was willing to intervene and say stop," he told CNN on Friday night.
"There's a point where you have to intercede and say either 'Stop' or physically step between the officer that's assaulting the person and that actual individual. And that didn't happen," Porcher said.
According to Memphis Police Department policies, officers have a duty to intervene.
"Any member who directly observes another member engaged in dangerous or criminal conduct or abuse of a subject shall take reasonable action to intervene," according to a policy page of the department.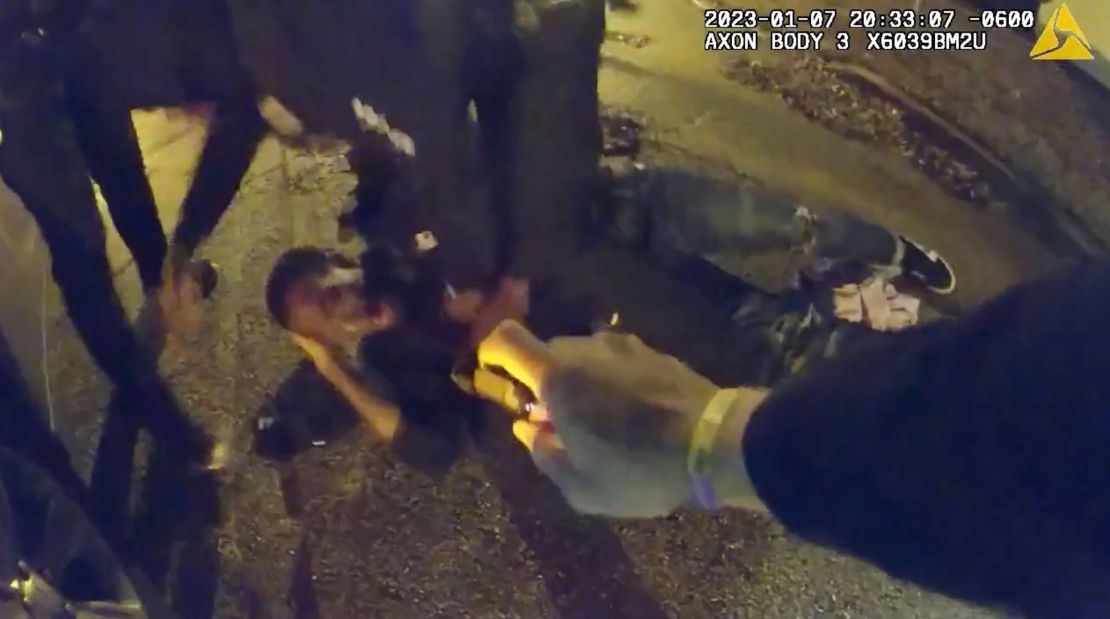 Five Memphis officers, who are also Black, were fired earlier this month for violating police policies and were each charged with second-degree murder, among other charges.
Two fire department employees who were part of Nichols' "initial patient care" were relieved of duty "while an internal investigation is being conducted," department public information officer Qwanesha Ward told CNN's Nadia Romero.
After the video release, Shelby County Sheriff Floyd Bonner Jr. said he launched an internal investigation into the conduct of two deputies "who appeared on the scene following the physical confrontation." Both deputies "have been relieved of duty" pending the investigation's outcome, the sheriff said.
CNN's Andy Rose, Jamiel Lynch, Elizabeth Hartfield, John Bonifield, Shawn Nottingham and Mallika Kallingal contributed to this report.