As the saying goes, it's the hope that kills you as a soccer fan – just ask Ryan Reynolds.
The Hollywood actor experienced the full spectrum of emotions on Sunday as he watched Wrexham – the club Reynolds co-owns with Rob McElhenney – draw 3-3 against Sheffield United in a thrilling FA Cup encounter.
Reynolds traveled to the non-league club in north Wales to watch his team play in the fourth-round of the historic competition.
The FA Cup is a tournament that pits teams from all levels of the football pyramid against each other and often throws up unlikely results.
Excited to write another chapter in the history books, Reynolds interacted with fans in the build-up to the match that was broadcast live in the US on ESPN.
Then, along with nearly 10,000 fans inside the Racecourse Ground, the 46-year-old actor was at the mercy of a rollercoaster ride which saw Wrexham come within a whisker of a famous win.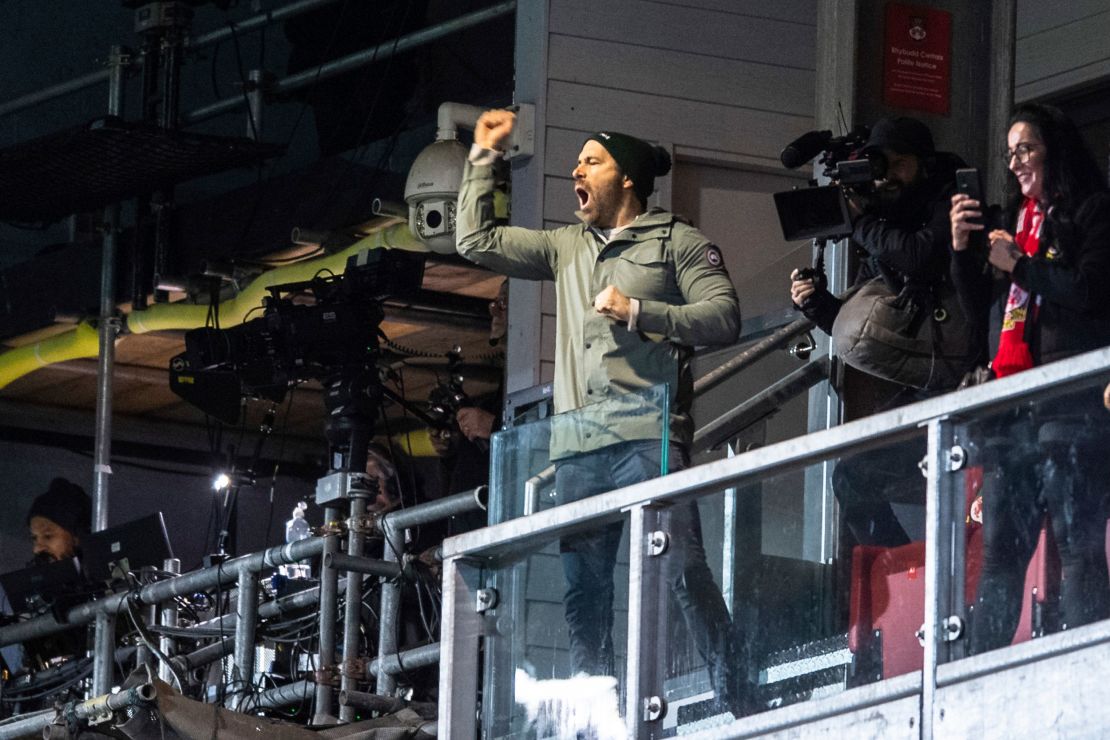 'One of the most exciting things'
The game started badly for Wrexham as the Welsh team went behind within the first two minutes.
But inspired by an incredible atmosphere inside the stadium, Wrexham fought back in the second half to take a 2-1 lead.
The roar that greeted Wrexham's goals was testament to the culture the club's new ownership has helped establish since taking over, as fans started to believe in a soccer miracle occurring underneath the floodlights.
Reynolds looked to have lost all sense of composure, hugging friends and family before celebrating with the fans around him.
But, as any soccer fan will tell you, the sport can be cruel and there were more twists and turns to come.