Sign up for CNN's Adulthood, But Better newsletter series. Our seven-part guide has tips to help you make more informed decisions around personal finance, career, wellness and personal connections.
There are a few important conversations financial activist Dasha Kennedy wished she'd had with her ex-husband before they tied the knot in their early 20s. She says they didn't discuss money matters before their marriage, and it didn't take long before that started to weigh on them.
"I was going off of what I had been taught on the surface — that it's a two-income household with two people who are working. I just thought that that was a recipe for a financially sound household," Kennedy said. "But we were not on the same page financially."
She found herself divorced by age 25, and the 16-month process of splitting up saddled her with overwhelming debts, which took years to pay off while she was working as an accountant. Now 34, Kennedy has since started a second career, creating an online community called The Broke Black Girl, where she coaches women on financial literacy and healthy money habits.
Not having key conversations and asking the right questions while making life-changing decisions — such as getting married, changing your job and buying a home — can lead to taking a leap before you're ready, Kennedy said. Here's what to consider before you take these big steps, according to experts.
Talk before you tie (the knot)
Financial problems are among the most common reasons for relationship stress and divorce, according to research, and Kennedy said that was certainly the case for her. She encourages couples to talk about things like debt, budgeting and long-term financial goals well before marriage to mitigate financial stress later.
"Couples should always discuss (their) expectations for five, 10, 20 years from now. It's easy to ignore that when you're young and you're getting married; you're just so excited about what's in front of you," Kennedy said. "But long-term goals hold both people accountable. For example, one person may want to go back to school or stay home with the children. All of those things impact a marriage."
Of course, finances aren't the only topic to discuss before the wedding day. Dr. George James, a licensed marriage and family therapist in private practice in Philadelphia, encourages couples to be vocal about what they need from a partner — including expectations around communication style, family dynamics and intimacy.
"The thing I encourage people to do is to be assertive. Ask for what you want and need in your relationship. So many people are just not assertive," James said.
James also recommended couples consider premarital counseling with a therapist. He said the process can help them become better communicators, which is key to a successful long-term relationship.
"You're going to have some arguments, you're going to have some tough times," James, who is married with two children, said. "But it's also what builds the journey. When I think about my relationship with my wife, (the tough times) allowed us to have memories and building blocks that we can look at and say, 'If we were able to do that and figure that out, I think we could do it the next time we have some obstacles too.'"
Kennedy recently relocated from St. Louis, Missouri, to Atlanta with her two sons, and in an Instagram post, she called the move "easily one of the scariest, yet most rewarding" things she's done. While she's currently renting, she said she plans to buy a home in a few years.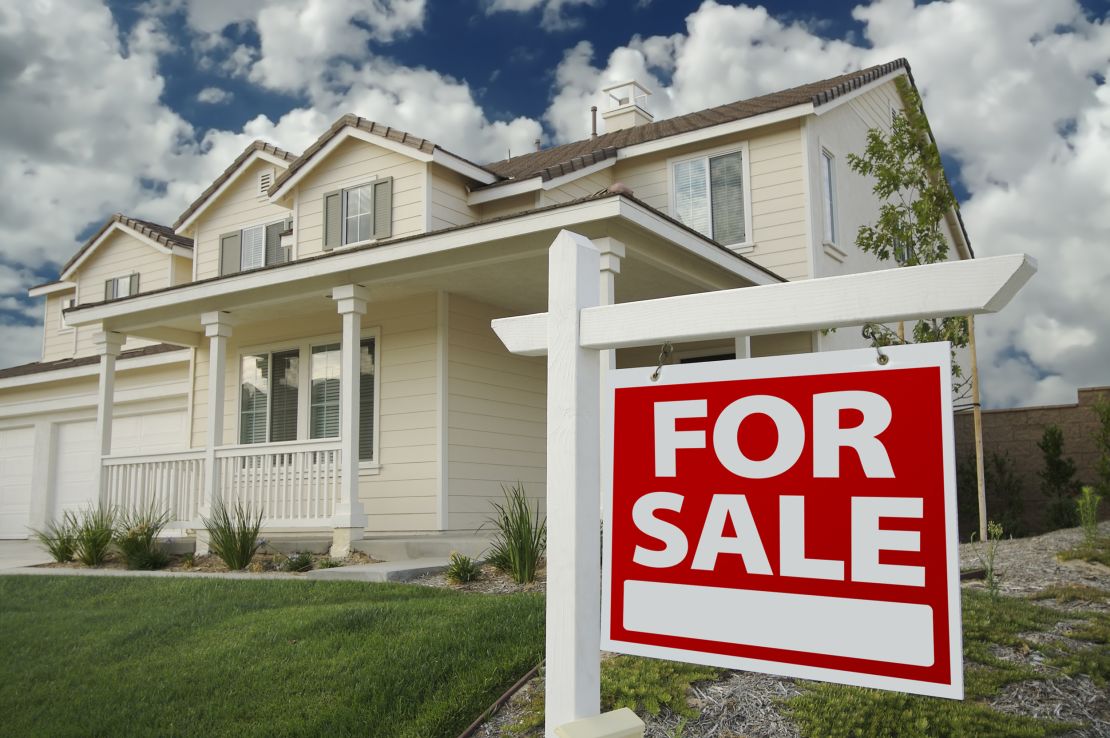 "My goal is to build a multigenerational home. I want a home that allows my mom, my grandma and my children to stay with me for as long as they need me," Kennedy said.
There's good reason for her patient approach: Owning a home means dealing with a lot of large — and often unexpected — expenses. Steeper than anticipated maintenance costs are among the top reasons two-thirds of homeowners experience buyer's remorse, according to a 2021 Bankrate.com survey. Other top reasons for homebuyers' remorse include location and mortgage rate.
To prepare for homeownership, Kennedy said it's important to understand all the costs.
"You have to consider inspections, repairs, taxes, down payments… It's so much more than a mortgage payment," she said.
Kennedy advises her clients to spend about 25% of their monthly income on a mortgage payment, which will leave leftover cash for bills, repairs and unexpected expenses. She also encourages people to keep a close eye on their credit score before approaching lenders for a home loan.
"Take an assessment of how you are currently managing your bills. Healthy habits allow lenders to see what type of owner you'll be," Kennedy said. "That will definitely help you increase your chances of approval when you are trying to purchase a home."
And while there are many benefits to buying a home, Kennedy said there's nothing wrong with renting.
"Purchasing a home is one of the biggest decisions you will make. Most people see it as a financial investment. But it may not be for everyone. And that is definitely OK," she said.
Pinpoint your job change motivation
When Kennedy decided to change careers in 2019, leaving her job in accounting to run The Broke Black Girl full-time, she felt like sticking with the status quo was not an option.
"I think that had I stayed in that role, I would have taken a huge hit to my self-esteem. I was in a role that was not fulfilling. I wasn't able to really help people the way that I wanted to help," she said.
All jobs are temporary, so it's important to know when it's time to explore other options, said J.T. O'Donnell, founder and CEO of online career growth club Work It Daily.
"I think the moment you start waking up and that intrinsic motivation isn't really driving you anymore, you need to sit down and ask yourself, what are you unhappy with?" O'Donnell told CNN. "The mistake I see people make is they bury it… It impacts your work, and next thing you know, you're unhappy."
The top reasons Gen Z and millennials cited for leaving jobs were pay, burnout and feeling the workplace was detrimental to their mental health, according to Deloitte's 2022 Gen Z and millennial survey. O'Donnell says it's important to have a conversation with your manager if you feel there's something that can be done to improve your situation at work.
"Or maybe you're realizing, 'Wow, this is not the right place for me or the right type of work for me,'" O'Donnell said. "That's when it's time to start looking for a new job."
She encourages people to create an "interview bucket list" before changing jobs by taking the following steps:
Step 1: "Find 10 companies that you respect and admire. Not that you heard they're a great place to work, but you really… get that sort of warm, fuzzy feeling."
Step 2: "Jot down why (you admire them). Each of those companies earns a spot on your list because you love the product they sell, or the service they provide, or the customers they serve, or their approach. There's something there that really speaks to you."
Step 3: "Ask yourself where you learned (to admire them). That becomes vital, because where you learned that is where you got your intrinsic motivation to do this work and to be connected to this firm."
Step 4: "Now, take a look at the patterns. Ten companies that you admire and where you learned that they were important, better, different, whatever it is — that connection story. You will see patterns."
O'Donnell said this exercise can help job seekers figure out what motivates them to work, upping the chances they'll be happy in their next role.
And changing jobs can also literally pay off. Half of US workers who switched jobs from April 2021 to March 2022 saw an increase of 9.7% or more over their earnings a year earlier, according to Pew Research.
"If you want to have a great career your entire life, always shop for a job," O'Donnell said. "Pursue companies that do things that matter to you."