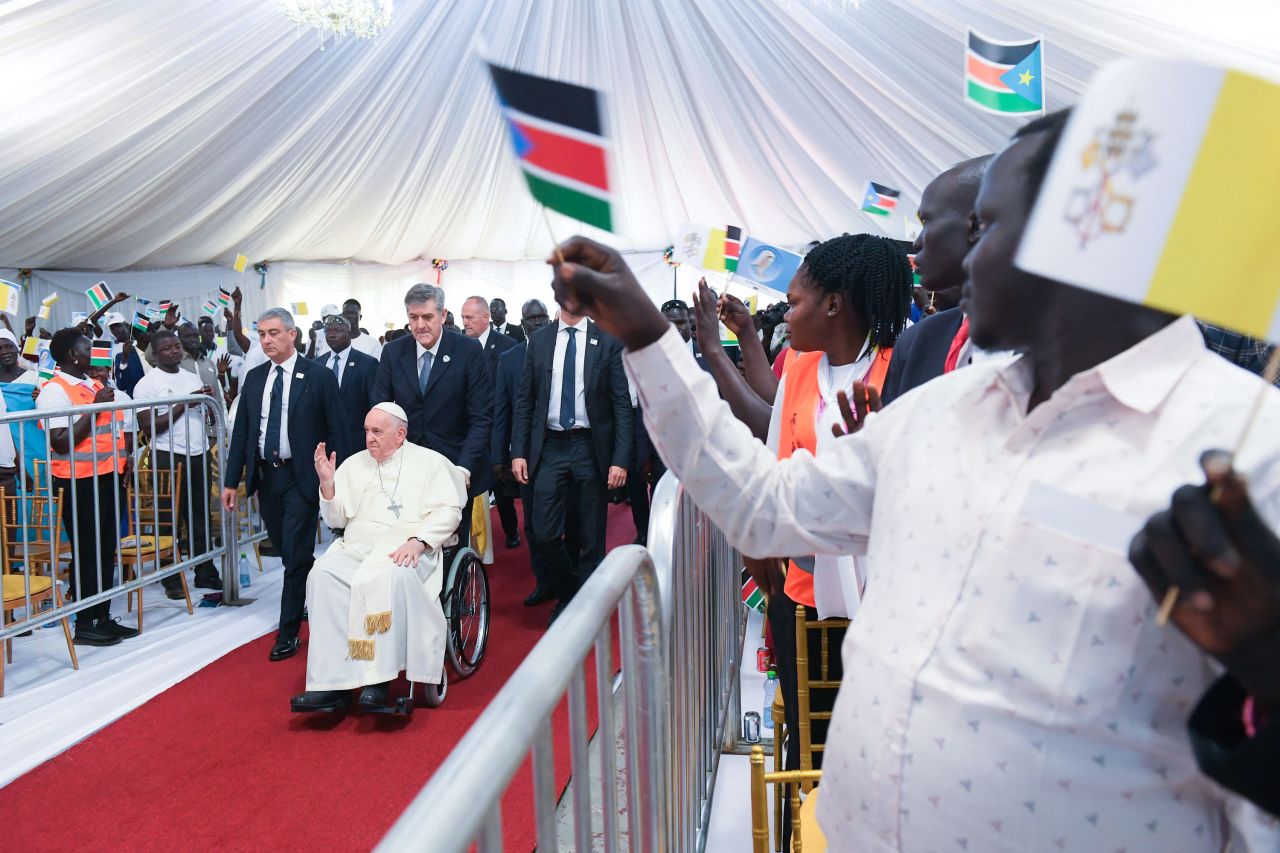 In photos: Pope Francis visits DRC and South Sudan
Updated 1632 GMT (0032 HKT) February 04, 2023
Pope Francis visited the Democratic Republic of Congo (DRC) and South Sudan this week, where Roman Catholics make up about half of the populations.
Both African nations are rich in natural resources, but have been plagued by long-standing conflicts that have resulted in millions of refugees and displaced people facing hunger.
DRC got its first visit by a pope since John Paul II traveled there in 1985 when the country was known as Zaire. Its 45 million-strong Catholic Church has a long history of promoting democracy and, as the pope arrived, it was gearing up to monitor elections scheduled for December.
The 86-year-old pontiff was touring the two countries from January 31 to February 5. The trip was originally scheduled to take place last July but was postponed due to Francis suffering from a chronic knee injury, which has since improved.
On Friday the pope left Kinshasa for South Sudan's capital, Juba, where he was joined by the Archbishop of Canterbury, Justin Welby and the Moderator of the General Assembly of the Church of Scotland, Iain Greenshields. "This will be a historic visit," Welby said. "After centuries of division, leaders of three different parts of (Christianity) are coming together in an unprecedented way."
There are 2.2 million internally displaced people in South Sudan and another 2.3 million have fled the country as refugees, according to the United Nations, which has praised the Catholic Church as a "powerful and active force in building peace and reconciliation in conflict-torn regions."