There are a ton of great products that drop every week — and we're here, as always, to keep you up to date on the best of them. Each week, we'll be rounding up a short list of our favorite product drops from the last seven days for you to shop as you sip your morning coffee or take a quick break from work (trust, it's the only list you need for staying up to date on these things).
This week brings the launch of Otherland's '90s-inspired candle collections, Ikea's stunning collab with Sabine Marcelis and Le Creuset's new matte navy cookware.
Shop our favorite new releases below, but be fast — they're prone to selling out.
A romantic way to shrink your zits
Prep your skin for Valentine's Day and get in the spirit of the holiday at the same time with Starface's new Hydro-Heart patches ($13 for 32). In addition to reducing redness and making short work of zits, these limited-edition heart-shaped patches come in four colors to coordinate with your looks.
Streamline your way to a cleaner kitchen counter
Simplehuman is solving all your future kitchen messes with its new paper towel pump, which seamlessly combines a paper towel roll with an easily detachable 6-ounce cleansing pump that dispenses a continuous fine mist to make cleaning dirty surfaces a snap. Best of all, the entire apparatus is designed to be used one-handed, so you can keep your toddlers or pets from getting into that spill before you can get it gone. The $90 device comes in black, white, brushed steel and brass, so it's also easy to match to your kitchen fixtures.
A fashion editor's stylish perspective lands at Target
Fashion editor and stylist Gabriella Karefa-Johnson just dropped a new 100-piece collection at Target in collaboration with Future Collective, the retailer's in-house brand (and laboratory for amazing collaborations). Karefa-Johnson's line features easy-wearing matching sets, fantastic dresses, denim and a great range of separates. And it's wallet-friendly: Almost the entire collection is under $35, and it's available in sizes XXS to 4X and 00 to 30.
Frenchify your kitchen with this chic new addition
Le Creuset's first new color of the year is here, and it's a stunning matte navy to make all your frying, baking, grilling and roasting as eye-catching to plate up as it is delicious. Whether you go for a multifunctional skillet or the brand's big signature 7.25-quart Dutch oven to make any dinner party prep a snap, these 16 pieces make cooking as much of an aesthetic pleasure as a gustatory one.
Two super-smart ovens for the space of one
Ideal for small kitchens and busy nights, Ninja's new Double Oven fits onto the same amount of countertop space as a conventional single smart oven, and it has a FlexDoor that creates two separate ovens that make it possible to cook two totally different meals at the same time. And with 12 different cooking functions, not only do you have a ton of flexibility, but the Smart Finish function ensures both dishes will be done at the same time. Our favorite feature? The appliance's Flavor Seal Technology, which prevents any scent crossover, so your picky eater's pizza won't end up smelling like your adventurous little one's halibut en papillote.
Extra-flattering athleisure for all your workout needs
Flaunt the logomania look via a comfy, coordinated new seamless set thanks to Outdoor Voices, which just launched three versatile new athleisure staples. The LongLine Bra, shorts and 7/8 leggings are ready to go anywhere you're headed, sans bunching, unwanted seams and wacky fits. Keep it low-key in black, stand out in an electric blue or go for a subtle hue in serene dove gray.
Ethical baubles for a more responsible Valentine's Day
Handcrafted by Responsible Jewelry Council-certified makers, Quince's new fine jewelry collection is made from traceable, responsibly sourced precious metals like 14-karat gold and 100% recycled sterling silver, and gemstones including emeralds, white sapphires, freshwater pearls and — of course — diamonds. And hey, if you're not looking specifically for something sparkly for Feb. 14, Quince's new selection starts at $30 and offers plenty of other options, including bridal pieces as well as casual baubles that need no occasion to be paired with any outfit.
Step back in time via these sweetly scented portals
"Clueless," Lip Smackers, lava lamps — hello '90s nostalgia. These are just a few of the references for Otherland's new trio of candles, which harken back to brand founder Abigail Cook Stone's favorite decade. No matter your personal vein of memory-tripping, you'll find a trigger for it among one of these three scents ($36 each), whether it's flowery and musky Blue Jean Baby, the sweet rose and strawberry of Glosspop or the juicy florals found in Dreamlight.
Loungewear-meets-streetwear from the experts
If anyone knows a thing or two about creating comfortable things to wear, it's Ugg. The new Soft Intimates line features baby tees, leggings, boy shorts and super comfy underwire-free bras in six low-key colors, so you can easily mix and match as you cross the sleepwear-to-loungewear threshold. And even better, not only does the new collection come in sizes XXS to 3X with prices ranging from $28 to $58, but all the pieces are made from an environmentally preferred, antibacterial viscose blend.
Stay stylishly ahead of your beloved mutt's mess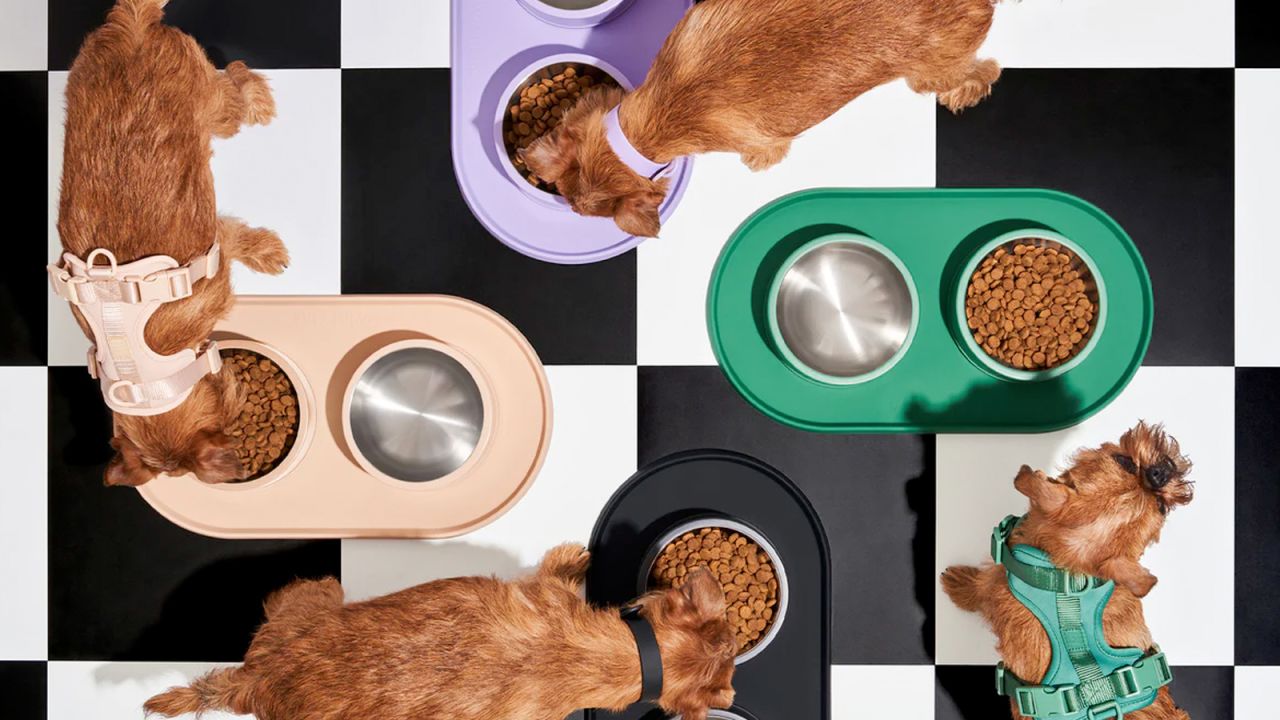 Wild One's new waterproof, silicone place mat for pet bowls both prevents mealtime messes and looks great doing it, thanks to a slightly raised edge, a sleek oval shape and four color options — green, tan, lavender and black — so you can easily match your mat to your kitchen decor. And because dogs come in all sizes, the Place Mat comes in both a standard size ($20) and a smaller version ($18). Most importantly, it's also food-safe and non-toxic — after all, you wouldn't eat off something that wasn't, and neither should Fido.
A luxuriously sustainable new capsule collection
Everlane's creative director Mathilde Mader designed a new collection for the company that effortlessly combines everything we want to wear: a capsule wardrobe (starting at $68) inspired by classic American fashion, featuring versatile daywear made from sustainable yet luxurious fabrics like viscose and organic cotton. Think wrap dresses, classic denim, great knits, oversize blazers and luxe leather staples like loafers and totes.
A more sustainable and vegan take on the lip care favorite
Glossier's Balm Dotcom lip balm has been a fan favorite since its launch, but the company took to heart users' wishes and has made a few welcome updates. The company has brought back the juicy, jammy, coral-tinted Wild Fig version of the balm and given us a no-touch applicator (so long, germs!). It also tweaked the formula to do away with petrolatum, a non-renewable petroleum derivative, and replaced it with renewable, vegetable-based castor jelly instead. On top of all that, the $14 balm is now fully vegan, with a plant-based emollient blend.
Art meets design meets affordability in this 20-piece collection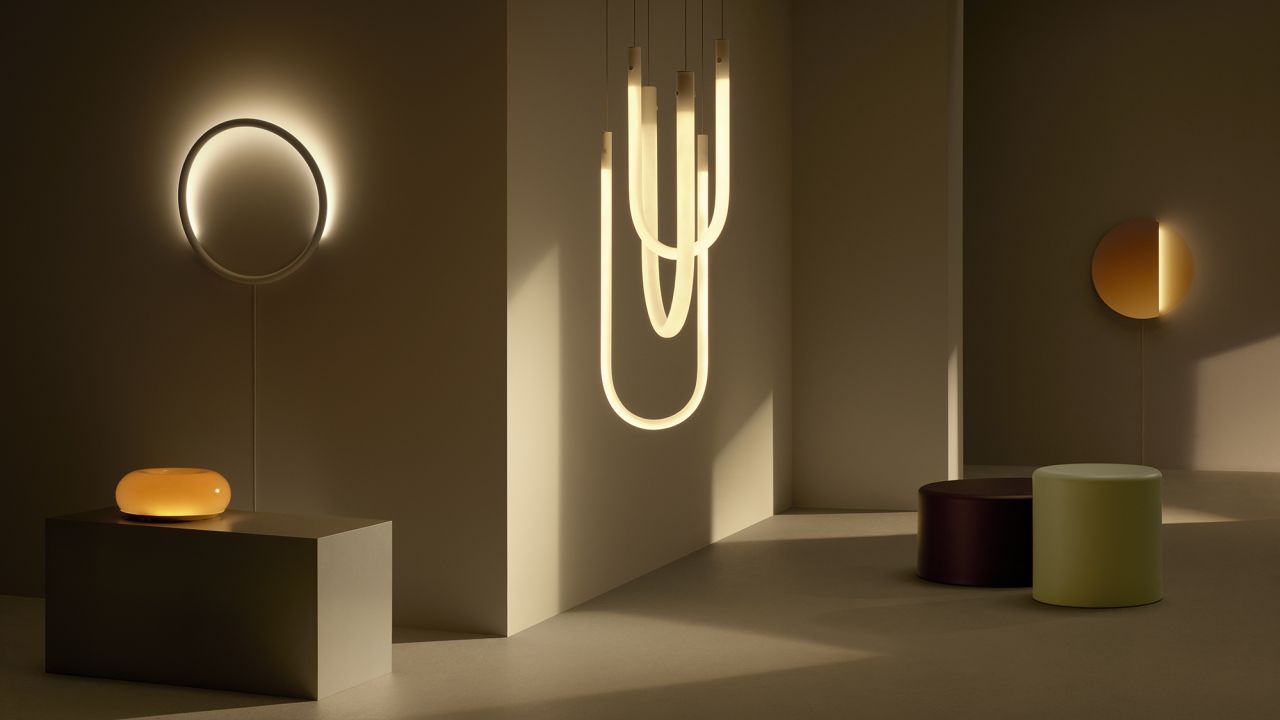 Ikea worked with Rotterdam-based designer Sabine Marcelis to highlight lighting, but true to the Swedish furnishings giant's ethos, the resulting collection, Varmblixt, features lighting plus a ton of other items you need for your home, including chic serving wear, great accent rugs and nifty mirrors. But the highlight of the new range, which rings up at $2.99 to $219.99, are Marcelis's unique lighting designs, which are also central to what Varmblixt is all about — a melding of function and design, with these pieces serving as lighting when switched on and sculptural objects when turned off.