Beijing and Hong Kong
CNN
—
A balloon spotted over the skies of Latin America belongs to China and was used for flight tests, a Chinese foreign ministry spokesperson said Monday in response to CNN's queries.
This is the first time Beijing has admitted the balloon spotted over two Latin American countries belongs to China.
The balloon "seriously deviated" from its planned course and entered the skies over Latin America and the Caribbean "by mistake" due to weather conditions and limited control ability over the craft, Chinese foreign ministry spokesperson Mao Ning said in a regular press briefing on Monday.
This is the second Chinese balloon Beijing claims has drifted off course due to the weather after the US military on Saturday shot down a suspected Chinese spy balloon that flew over the continental US for days.
"China is a responsible country. We have always strictly abided by international law. We have informed all relevant parties and appropriately handled the situation, which did not pose any threats to any countries," Mao said, adding that all parties "expressed their understanding."
The Colombian Air Force and Costa Rica's Civil Aviation Authority both confirmed that a white observation balloon similar to the one spotted over the US was tracked in their airspace last week, though they did not attribute the vessel to China.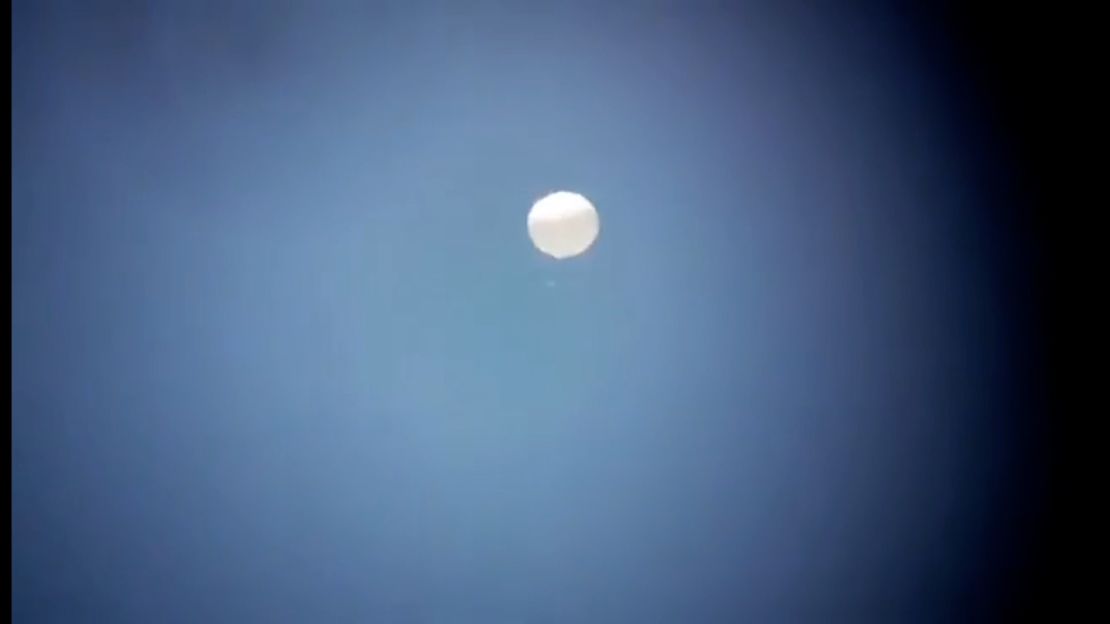 Suspected spy balloon
A similar high-altitude Chinese balloon was floating over the US for most of last week.
It was first detected by the North American Aerospace Defense Command on January 28 as it floated eastward over Alaska. The balloon then traveled down across Canada into the US where it spent some time loitering over sensitive missile sites in Montana, according to officials.
US officials say the balloon was being used for surveillance and the Pentagon tracked the balloon for several days as it made its way over the northern United States before US military fighter jets shot it down over the Atlantic Ocean on Saturday.
China expressed outrage that the aircraft was shot down and repeated their earlier claims that the balloon was for civilian use and that it drifted to the US airspace by mistake.
Multiple US Navy and Coast Guard vessels were in the region working to recover the debris. The Defense Department has launched "a collaborative effort" with the FBI and "counter intelligence authorities " to assist with "categorizing and assessing the platform itself," a senior military official official said.
CNN's Jamie Crawford, Aaron Pellish, Kim Berryman, Carlos Suarez, Keith Allen, Oren Liebermann and Ivana Kottasová contributed reporting.