As the new year got underway in China, hopes appeared to be running high that an easing of tensions with the United States could unfold in the months ahead.
China's Foreign Ministry expressed as much late last month when it said China would "welcome" a visit from US Secretary of State Antony Blinken – an expected visit that analysts say Beijing viewed as an opportunity to help strengthen its economy and repair fraught diplomatic ties.
So when a high-altitude balloon from China carrying a payload the size of three coach buses equipped with what American officials have described as surveillance equipment was spotted over the continental US, visibly hovering above a state with key military assets and ultimately sparking an international incident – it naturally raised critical questions about just what had happened, and why.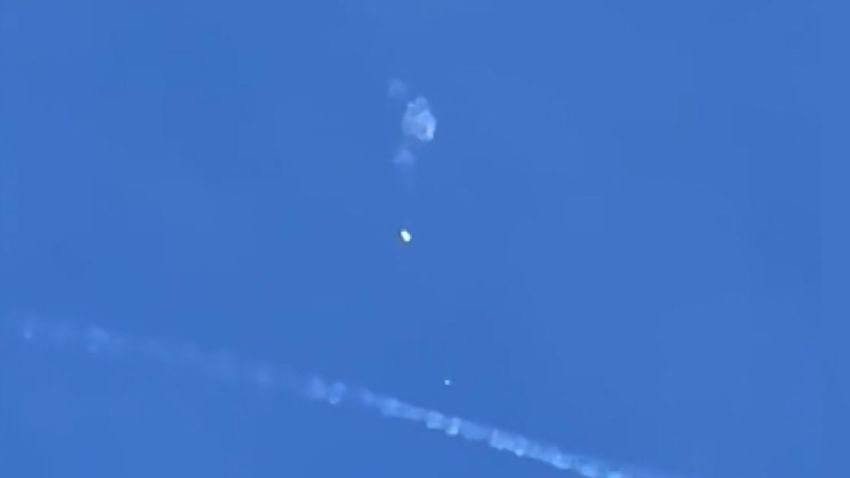 Video appears to show suspected Chinese spy balloon being shot down
China maintains the vessel, which was shot down by the US over the Atlantic Ocean on Saturday, was a weather balloon thrown off course. And it has shown signs of both being caught off guard by the incident and wanting to stem the potential damage, analysts say, not only framing the situation as the result of factors beyond its control, but also offering a rare expression of "regret" over it in a statement Friday.
While some crucial facts of the situation remain unclear, Beijing's official response – and the timing of the incident, which resulted in the US' postponement of the Blinken visit – suggest its leadership is now grappling with how to handle a diplomatic crisis that has inflamed the very tensions it had been hoping to mend.