Traditional Ukrainian tapestries, family photos and pastoral scenes on cheap posters cover the walls of her cottage warmed by a wood-burning stove. The only record of her tragic past are her birth certificate and her memories.
In her 102 years, Liubov Yarosh has survived three famines, including the 1932-33 "Holodomor" when – under Joseph Stalin's orders – Ukraine's farmers were stripped of every grain they produced, to feed Moscow's industrialization and suppress Ukrainian nationalist resistance.
"There was nothing to eat then. We ate linden leaves… and nettles. We used to grind these wild plants into flour, bake with it, and eat it. That's what we ate during the famine," Yarosh tells CNN from her home in the village of Khodorkiv, in the Zhytomyr region, around two hours' drive west of Kyiv.
At 13 she saw her older brother and sister perish in what was Ukraine's worst mass starvation. "I was completely swollen. My legs were swollen, my arms were swollen. I was so sick. I thought I was going to die," she says of her own suffering.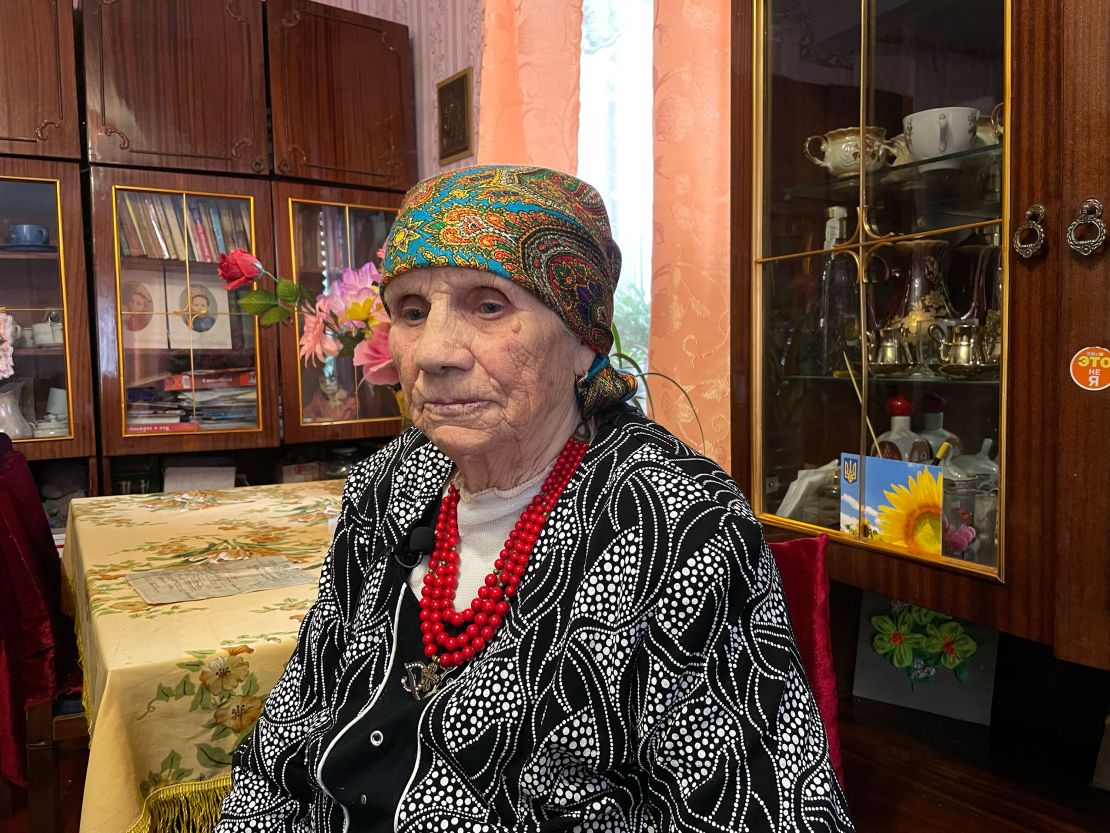 Back then the Kremlin sought to rid Ukraine of independent farmers, of its language, its history, its artists and its independence.
Many believe what Russian President Vladimir Putin is trying to do now has startling similarities.
"The leaders and organizers of these genocides sit in the same offices in the same place," says Mykhailo Kostiv, the head of information and publishing at Ukraine's National Museum of the Holodomor-Genocide. "And the center of these events is Moscow. Their dictatorial regime."
Comparing what is happening today to the past, Kostiv adds, "The object of destruction is Ukraine as a nation, as people who resist this regime."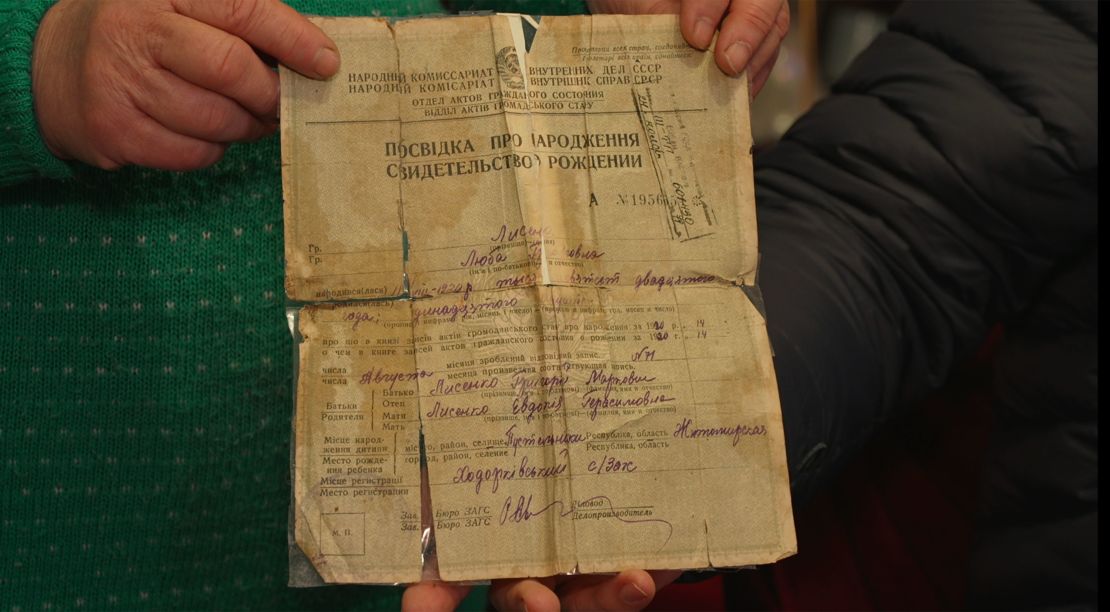 Three of Yarosh's grandchildren are now defending their country as soldiers because the Kremlin refuses to acknowledge Ukraine's independence. And her harrowing memories of her own childhood remain strong. "Tiny children were dying of hunger. They were taken to a truck. They dug a big hole and threw them all in. There were arms and legs there… and they threw earth over them without any ceremony," she says.
Some 90 years on, she refuses to accept the latest aggression. Her hatred for Russia is visible as she mimics a slitting of the throat. "We need to exterminate them so that not a single one is left. Only then can there be any peace," Yarosh says of the Russians.
Her fury for what is being done to her land and people has spurred her into action. As we spoke inside the house she shares with her daughter, two volunteers arrived to deliver her burlap fabric.
She relishes the tasks she has, tying burlap strings into netting to make camouflage sniper suits to disguise soldiers in vegetation or snow, for Ukrainian soldiers to better kill Russians.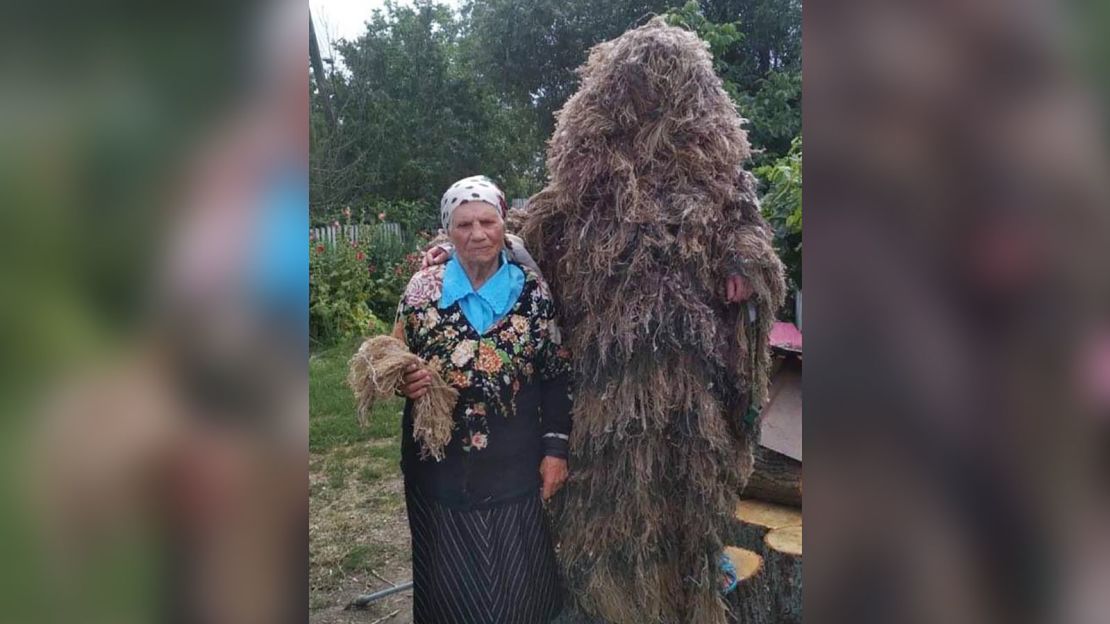 Putin follows in Stalin's footsteps
This is the logic today – and the legacy of more than 100 years of resistance against repeated efforts by Moscow as the Soviet Union, or as a post-Soviet authoritarian regime, to colonize its neighbor.
Whether Russia's actions in Ukraine today amount to a genocide is still being debated. There is, however, a broad consensus that Russia is committing war crimes and crimes against humanity in Ukraine.
Russia has denied allegations of war crimes. But over the past 11 months, details of murder, or deliberate targeting of civilians, of a relentless campaign to obliterate signs and symbols, as well as the fabric, of a Ukrainian state in areas under Russian occupation haven't merely emerged – they're policy from the Kremlin.
Russian President Vladimir Putin doesn't believe that a Ukrainian state exists. He sees the vast farmlands, the industrial might, the mountains in the west, as part of a greater Russia much as Catherine the Great declared much of Ukraine "novorossiya" (New Russia) in the 18th century.
In the 1930s, Stalin's Holodomor – extermination by starvation – focused on annihilating the independence of Ukrainian farmers.
Enterprising individuals with their own capital, in the form of land and livestock, were anathema to a Soviet utopia. Stalin needed to crush them and force the survivors into collectivized farms.
He killed Ukraine's artists, poets, actors, historians – banned the language from schools and set about trying to wipe the concept of Ukraine from its citizens' consciousness.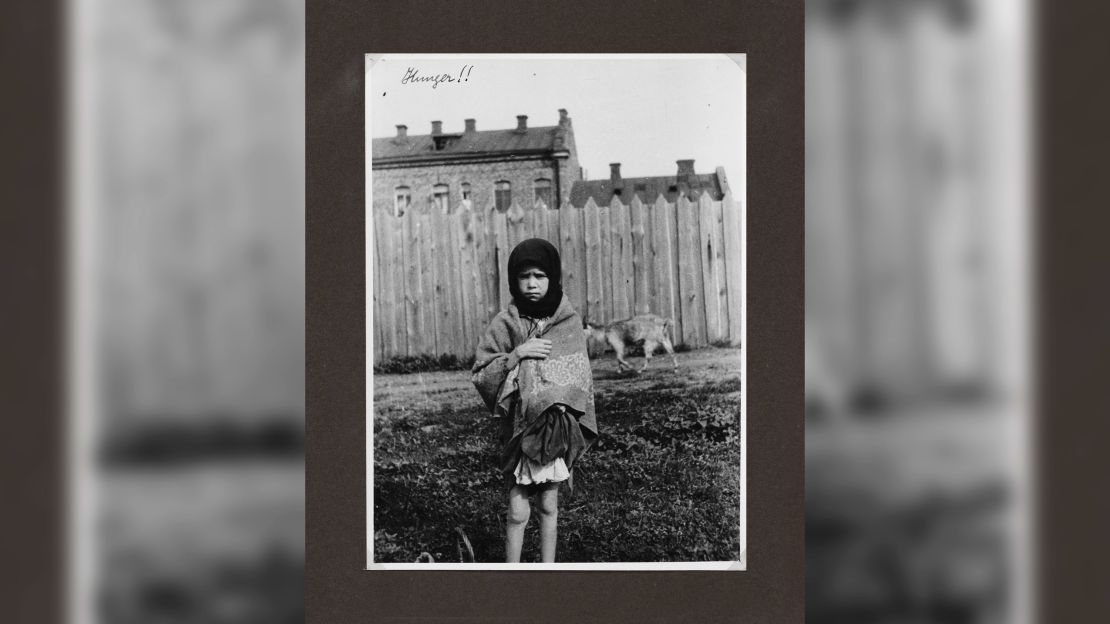 Putin, in the view of most Ukrainians, is carrying on Stalin's work. In Ukrainian areas captured by Russia, Ukrainians are being forced to adopt Russian nationality, learn the Russian language and follow the Russian curriculum.
On Sunday, the Ukrainian National Resistance Center alleged Russian forces have seized and burned Ukrainian books from public and school libraries in the Luhansk region.
Thousands of Ukrainians have been deported and 14,000 children are missing, according to the Ukrainian government. The United Nations says a large, but unknown, number of Ukrainian children are being forcibly adopted into Russian families. These are alleged war crimes or crimes against humanity – and may form part of later arguments that they amount to acts of genocide.
"The main tool in 1932-33 was extermination by starvation, taking away all foodstuffs and making conditions incompatible with life. It is the same now. Creating conditions incompatible with life," says Kostiv, of Ukraine's National Museum of the Holodomor-Genocide.
"But now there is a wider range of tools, and they are more military related. New weapons, new missiles. A huge mass of troops aimed at destroying and suppressing Ukrainian resistance."